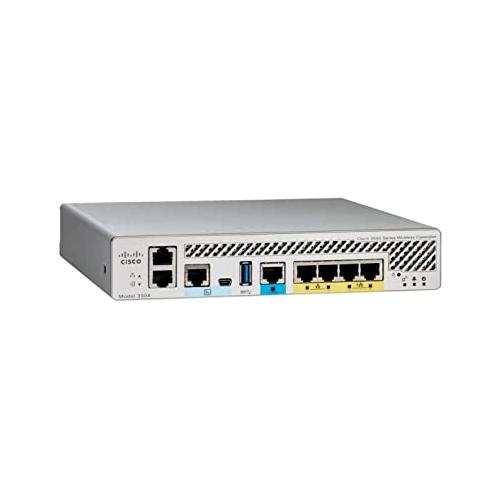 Cisco Embedded wireless for a Switch
Catalyst 9800 embedded on a Catalyst 9000 switch
Ideal for SD-Access-enabled distributed branches and small campuses

Up to 200 APs and 4 000 clients

Hot patching time saving and hitless upgrade
Simplified device deployment
Unified management of wired and wireless networks

Network virtualization and segmentation

Group-based policies

Context-based analytics
Licensing Packaging :
The Cisco Catalyst 9000 family of switches introduces a new and simplified licensing package in the form of base and add-on licenses.
The perpetual licensing package includes the Network Essentials and Network Advantage licensing options that are tied to the hardware.
Between them the base licensing packages cover switching fundamentals management automation troubleshooting and advanced switching features.
These Network licenses are perpetual.


The subscription licensing package includes the Cisco DNA Essentials and Cisco DNA Advantage options. In addition to on-box capabilities
the features available with this package provide Cisco innovations on the switch as well as on Cisco DNA Center.
The Cisco DNA subscription licenses are mandatory at the time of configuration.


License consumption is easily determined by the package itself. While perpetual licenses are always permanent and without an expiration date
subscription licenses have to be purchased for a 3-, 5-, or 7-year term (and hence are also known as term-based licenses).
Table 12 shows the combinations of perpetual and subscription licenses that must be purchased.
Connectors and cabling
1000BASE-T ports: RJ-45 connectors 4-pair Cat 5E UTP cabling

Multigigabit-T ports: RJ-45 connectors 4-pair Cat 5E Cat 6 Cat 6A UTP cabling

1000BASE-T SFP-based ports: RJ-45 connectors 4-pair Cat 5E UTP cabling

SFP transceivers: LC fiber connectors (single-mode or multimode fiber)

SFP+ transceivers: LC fiber connectors (single-mode or multimode fiber)

QSFP+ transceivers: MPO and LC fiber connectors (single-mode or multimode fiber)

QSFP+ connector

SFP+ connector

Cisco StackWise stacking ports: copper-based Cisco StackWise cabling

Cisco StackPower: Cisco proprietary power stacking cables

Ethernet management port: RJ-45 connectors 4-pair Cat 5 UTP cabling

Management console port: RJ-45-to-DB9 cable for PC connections