Hp Switches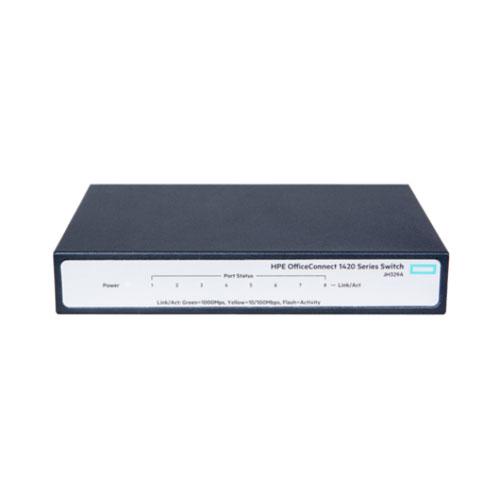 HPE OfficeConnect 1420 8G Switch
Part : JH329A
Type : Un-Managed
Ports : 8 x10/100/1000BASE-T
Other ports : n/a
Stackable : No
Managable : No
Form factor : Desktop
Power Supply : External
PoE : No
Ventilation : Fanless
Product type : Switch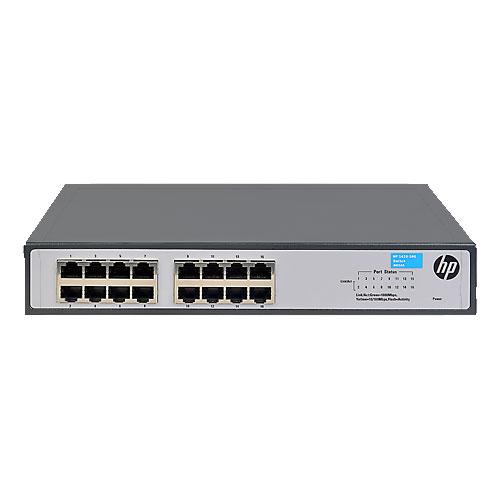 HPE OfficeConnect 1420 16G Switch
Part : JH016A
Type : Un-Managed
Ports : 16 RJ-45 autosensing 10/100/1000BASE-T
Other ports : n/a
Stackable : No
Form factor : Desktop, Rack Mountable
Power Supply : Internal
PoE : Yes
Ventilation : Fanless
Product type : Ethernet Switch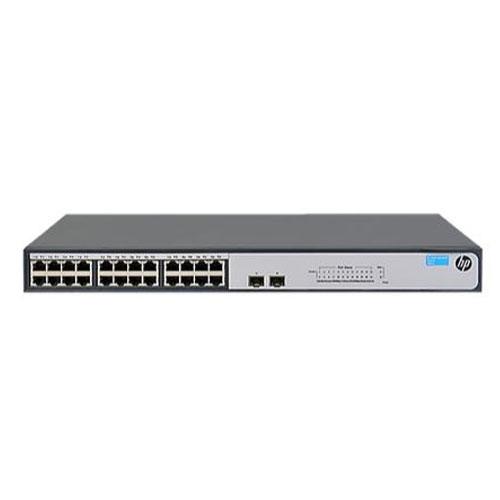 HPE OfficeConnect 1420 24G 2SFP Switch
Product Type : Ethernet Switch
Part : JH017A
Type : Un-Managed
Product Model : 1420-24G-2SFP + Uplink
Ports: 24x10/100/1000 + 2x true SFP
Product Series : 1420
Form Factor : Rack-mountable
Height : 1.7"
Width : 17.3"
Limited Warranty : Lifetime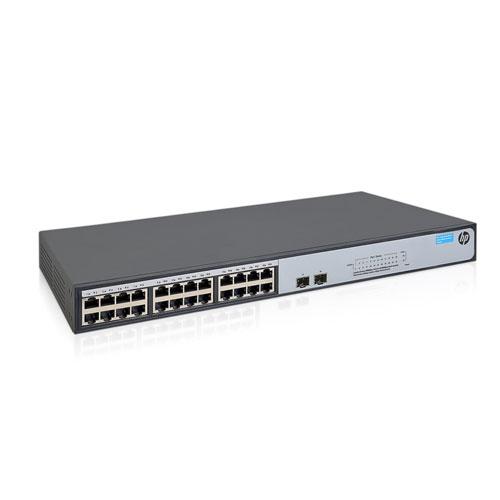 HPE Officeonnect 1420 24G 2SFP Switch
Product Type : Ethernet Switch
Part : JH018A
Type : Un-Managed
Product Model : 1420-24G 2SFP-2SFP+ 10G Uplink
Ports: 24x10/100/1000 + 2x 10G SFP
Product Series : 1420
Form Factor : Rack-mountable
PoE : PoE+ model supports 124 W PoE/PoE+ power budget
Limited Warranty : Lifetime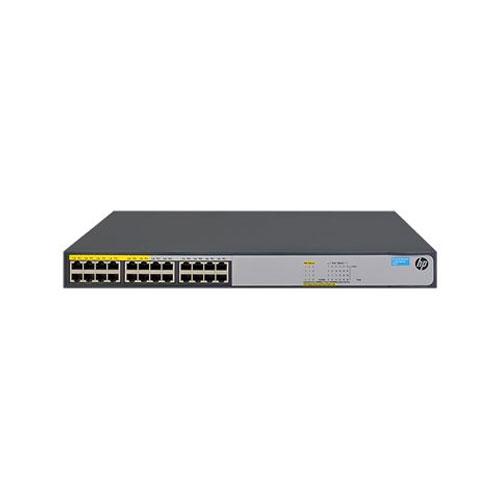 HPE OfficeConnect 1420 24G PoE+ Switch
Product Type : Ethernet Switch
Part : JH019A
Type : Un-Managed
Product Model : 1420-24G-2SFP+ 10G Uplink
Ports: 24 RJ-45 autosensing 10/100/1000 ports
Product Series : 1420
Form Factor : Rack-mountable
PoE : PoE+ model supports 124 W PoE/PoE+ power budget
Limited Warranty : Lifetime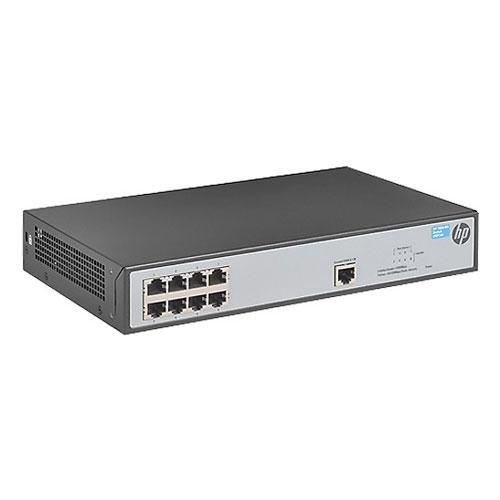 HPE OfficeConnect 1620 8G Switch
Product Type : Ethernet Switch
Part : JG912A
Type : Semi Managed - Entry Level Web
Product Model : 1620-8G
Ports: 8 x10/100/1000 Ports
Product Series : 1620
Form Factor : Rack-mountable & Wall Mountable
PoE :No
Limited Warranty : Lifetime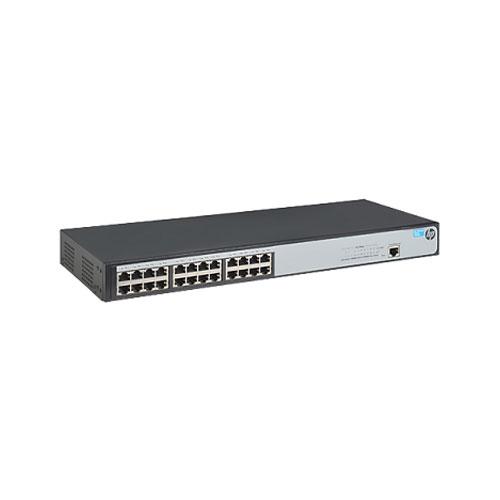 HPE OfficeConnect 1620 24G Switch
Product Type : Ethernet Switch
Part : JG913A
Type : Semi Managed - Entry Level Web
Product Model : 1620-24G
Ports: 24 x10/100/1000 Ports
Product Series : 1620
Form Factor : Rack-mountable
PoE :No
Limited Warranty : Lifetime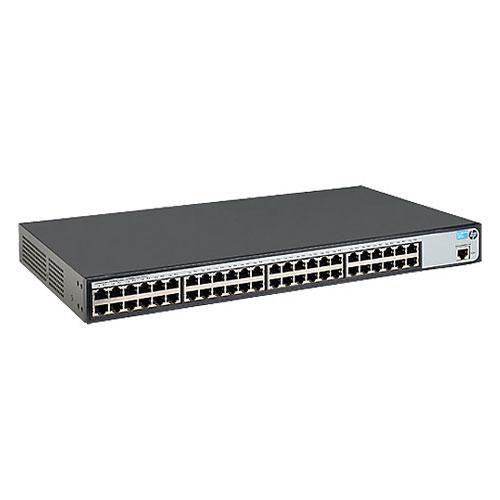 HPE OfficeConnect 1620 48G Switch
Product Type : Ethernet Switch
Part : JG914A
Type : Managed - Entry Level Web
Product Model : 1620-48G
Ports: 48 x10/100/1000 Ports
Product Series : 1620
Form Factor : Rack-mountable & Wall Mountable
PoE :No
Limited Warranty : Lifetime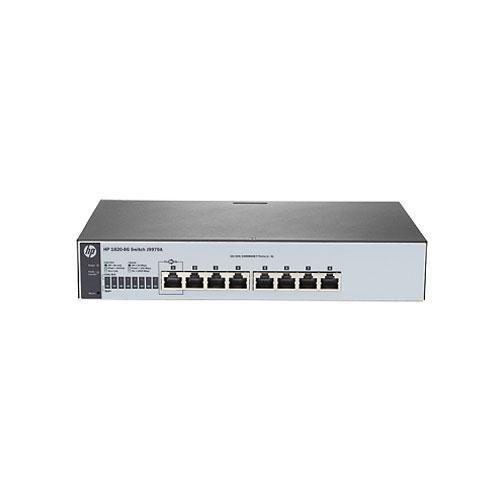 HPE OfficeConnect 1820 8G Switch
Product Type : Ethernet Switch
Part : J9979A
Type : Semi Managed - Web
Product Model : 1820-8G
Ports: 8 x10/100/1000 Ports
Product Series : 1820
Form Factor : Desktop, Rack-mountable & Wall Mountable
PoE :No
Limited Warranty : Lifetime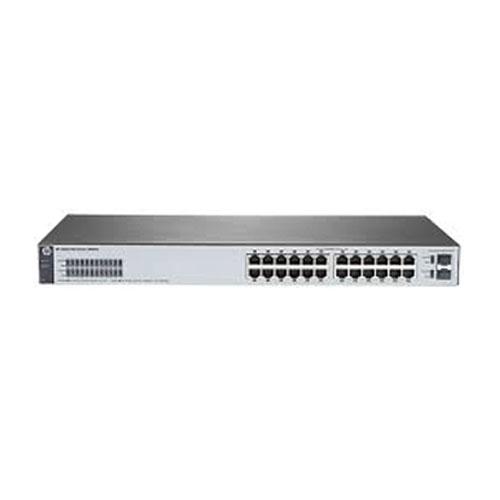 HPE OfficeConnect 1820 24G Switch
Product Type : Ethernet Switch
Part : J9980A
Type : Semi Managed - Web
Product Model : 1820-24G
Ports: 24 x 10/100/1000 + 2 x Fast Ethernet/Gigabit SFP
Product Series : 1820
Form Factor : Desktop, Rack-mountable & Wall Mountable
PoE :No
Limited Warranty : Lifetime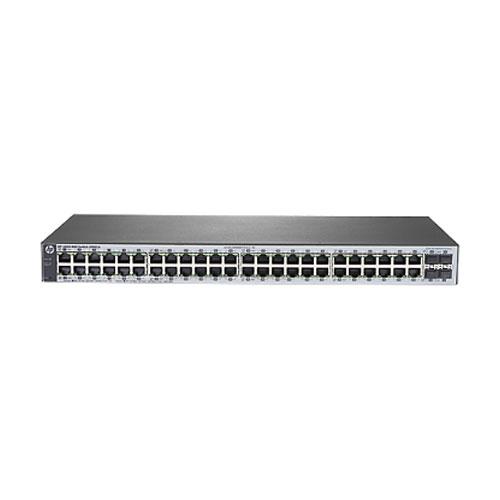 HPE OfficeConnect 1820 48G Switch
Product Type : Ethernet Switch
Part : J9981A
Type : Semi Managed - Web
Product Model : 1820-48G
Ports: 48 x 10/100/1000 + 4 x Fast Ethernet/Gigabit SFP
Product Series : 1820
Form Factor : Desktop, Rack-mountable & Wall Mountable
PoE :No
Limited Warranty : Lifetime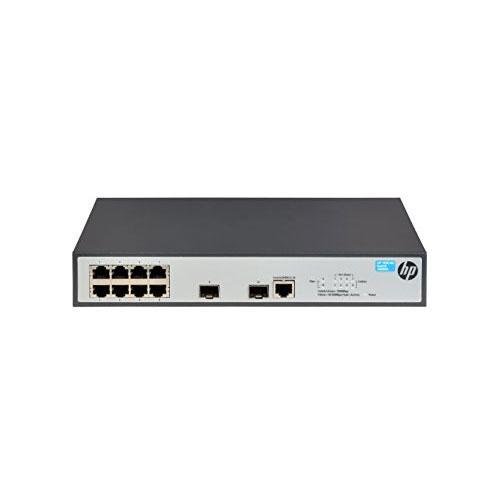 HPE OfficeConnect 1920 8G Switch
Product Type : Ethernet Switch
Part : JG920A
Type : Smart Managed
Product Model : 1920-8G
Ports: 8 x 10/100/1000 + 2 x Gigabit SFP
Product Series : 1920
Form Factor : Desktop, Rack-mountable & Wall Mountable
PoE :No
Limited Warranty : Lifetime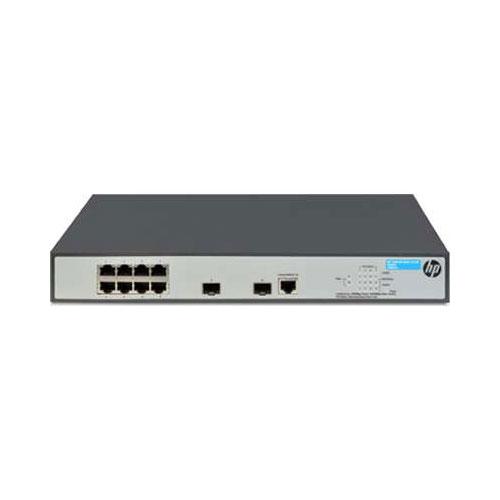 HPE 1920 8G + PoE+ (65 W) Switch
Product Type : Ethernet Switch
Part : JG921A
Type : Smart Managed
Product Model : 1920-8G
Ports: 8 x 10/100/1000 + 2 x Gigabit SFP
Product Series : 1920
Form Factor : Desktop, Rack-mountable & Wall Mountable
PoE : PoE+ (65 W)
Limited Warranty : Lifetime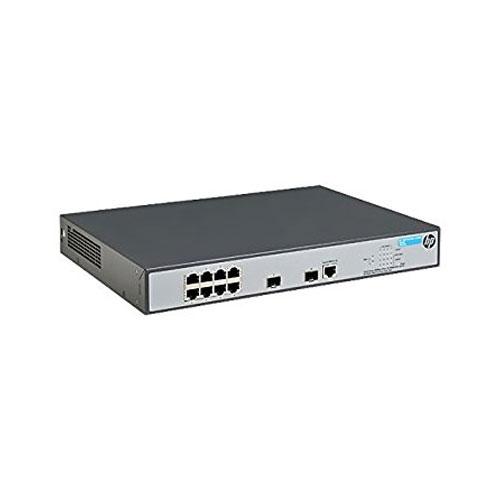 HPE OfficeConnect 1920 8G PoE+ 180 W Switch
Product Type : Ethernet Switch
Part : JG922A
Type : Smart Managed
Product Model : 1920-8G
Ports: 8 x 10/100/1000 + 2 x Gigabit SFP
Product Series : 1920
Form Factor : Desktop, Rack-mountable & Wall Mountable
PoE : PoE+ (180 W)
Limited Warranty : Lifetime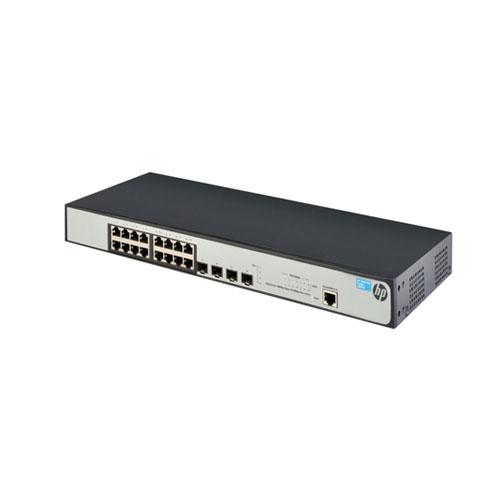 HPE OfficeConnect 1920 16G Switch
Product Type : Ethernet Switch
Part : JG923A
Type : Smart Managed
Product Model : 1920-16G
Ports: 16 x 10/100/1000 + 4 x Gigabit SFP
Product Series : 1920
Form Factor : Desktop, Rack-mountable
PoE : No
Limited Warranty : Lifetime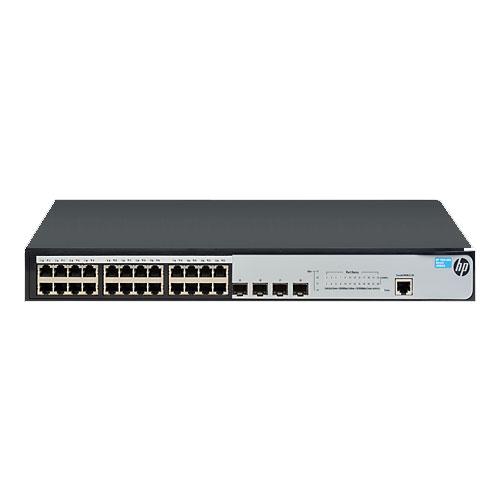 HPE OfficeConnect 1920 24G Switch
Product Type : Ethernet Switch
Part : JG924A
Type : Smart Managed
Product Model : 1920-24G
Ports: 24 x 10/100/1000 + 4 x Gigabit SFP
Product Series : 1920
Form Factor : Desktop, Rack-mountable
PoE : No
Limited Warranty : Lifetime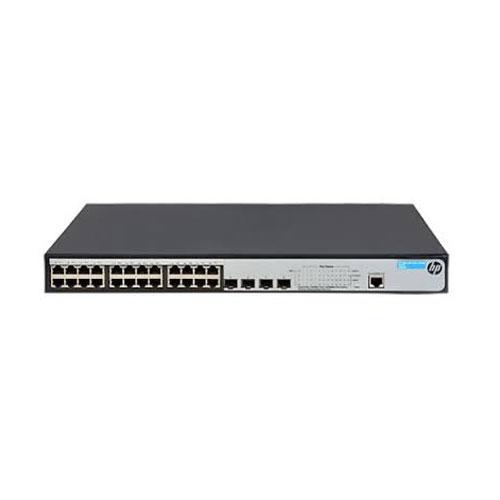 HPE OfficeConnect 1920 24G PoE+ 180W Switch
Product Type : Ethernet Switch
Part : JG925A
Type : Smart Managed
Product Model : 1920-24G
Ports: 24 x 10/100/1000 + 4 x Gigabit SFP
Product Series : 1920
Form Factor : Desktop, Rack-mountable
PoE : PoE+ 180W
Limited Warranty : Lifetime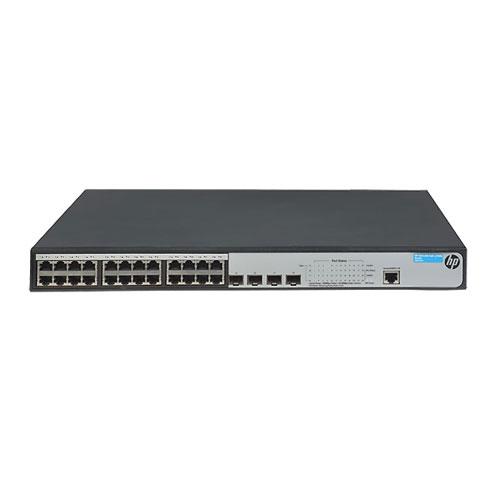 HPE OfficeConnect 1920 24G PoE+ 370W Switch
Product Type : Ethernet Switch
Part : JG926A
Type : Smart Managed
Product Model : 1920-24G
Ports: 24 x 10/100/1000 + 4 x Gigabit SFP
Product Series : 1920
Form Factor : Desktop, Rack-mountable
PoE : PoE+ 370W
Limited Warranty : Lifetime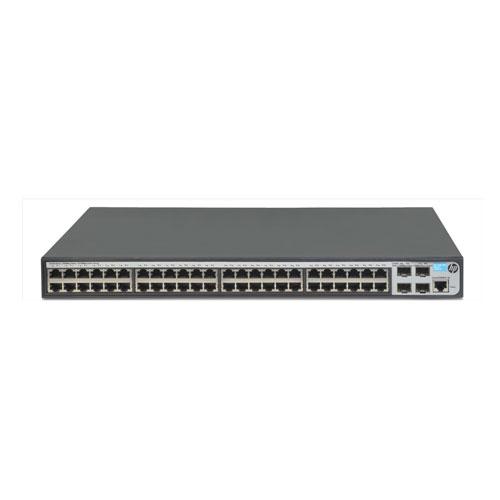 HPE OfficeConnect 1920 48G Switch
Product Type : Ethernet Switch
Part : JG927A
Type : Smart Managed
Product Model : 1920-48G
Ports: 48 x 10/100/1000 + 4 x Gigabit SFP
Product Series : 1920
Form Factor : Desktop, Rack-mountable
PoE : PoE+370W
Limited Warranty : Lifetime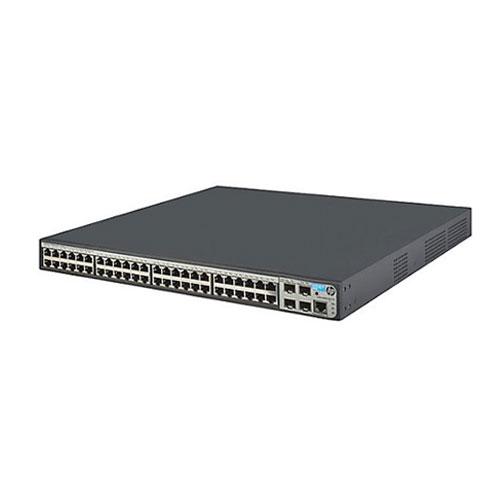 HPE OfficeConnect 1920 48G PoE+ 370W Switch
Product Type : Ethernet Switch
Part : JG928A
Type : Smart Managed
Product Model : 1920-48G
Ports: 48 x 10/100/1000
Product Series : 1920
Form Factor : Desktop, Rack-mountable
PoE : PoE+370W
Limited Warranty : Lifetime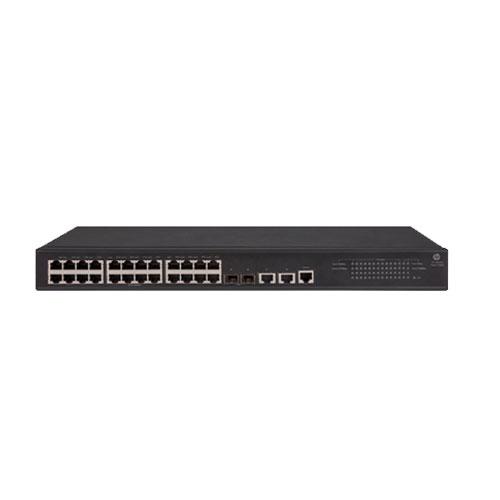 HPE OfficeConnect 1950 24G 2SFP Switch
Product Type : Ethernet Switch
Part : JG960A
Type : Smart Managed with 10G Uplink and stacking
Product Model : 1950-24G 2SFP
Ports: 24 x 10/100/1000 + 2 x Gigabit SFP / 10 Gigabit SFP+ + 2 x 10Gb Ethernet
Product Series : 1950
Form Factor : Rack-mountable
PoE : No
Limited Warranty : Lifetime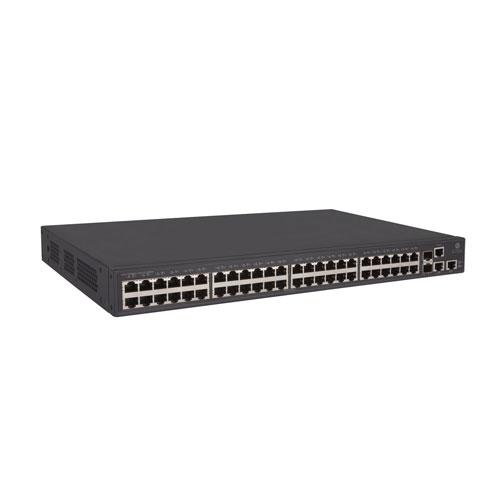 HPE OfficeConnect 1950 48G 2SFP Switch
Product Type : Ethernet Switch
Part : JG961A
Type : Smart Managed with 10G Uplink and stacking
Product Model : 1950-48G 2SFP
Ports: 48 x 10/100/1000 + 2 x Gigabit SFP / 10 Gigabit SFP+ + 2 x 10Gb Ethernet
Product Series : 1950
Form Factor : Rack-mountable
PoE : No
Limited Warranty : Lifetime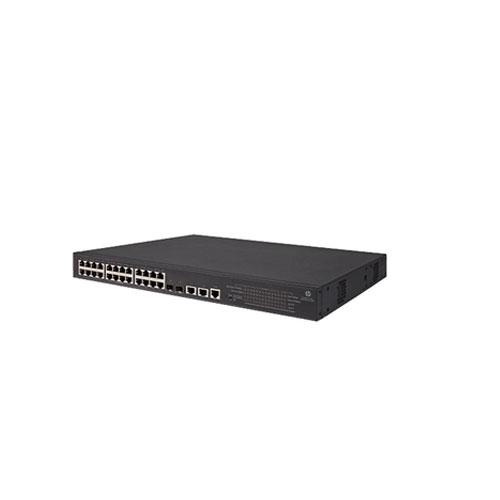 HPE OfficeConnect 1950 24G 2SFP PoE+ 370W Switch
Product Type : Ethernet Switch
Part : JG962A
Type : Smart Managed with 10G Uplink and stacking
Product Model : 1950-24G 2SFP
Ports: 24 x 10/100/1000 + 2 x Gigabit SFP / 10 Gigabit SFP+ + 2 x 10Gb Ethernet
Product Series : 1950
Form Factor : Rack-mountable
PoE : PoE+370W
Limited Warranty : Lifetime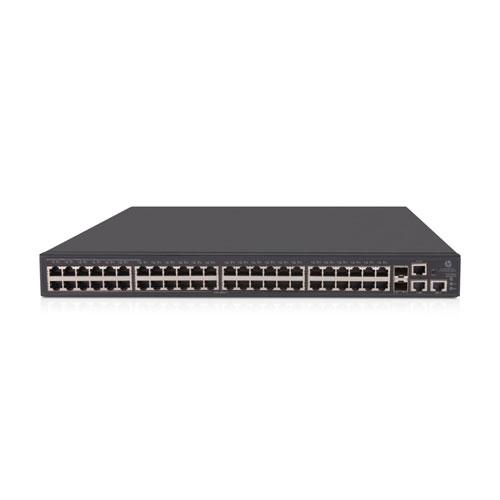 HPE OfficeConnect 1950 48G 2SFP PoE+ 370W Switch
Product Type : Ethernet Switch
Part : JG963A
Type : Smart Managed with 10G Uplink and stacking
Product Model : 1950-48G 2SFP
Ports: 48 x 10/100/1000 + 2 x Gigabit SFP / 10 Gigabit SFP+ + 2 x 10Gb Ethernet
Product Series : 1950
Form Factor : Rack-mountable
PoE : PoE+370W
Limited Warranty : Lifetime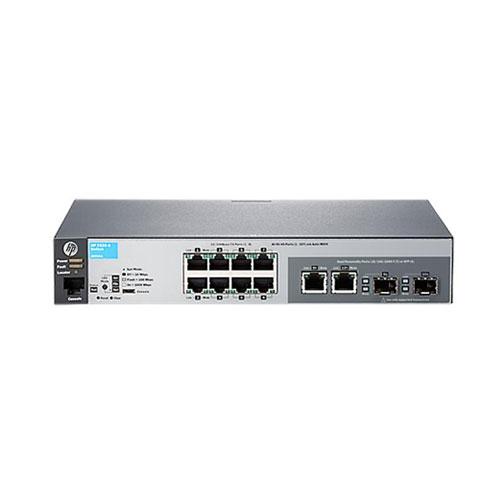 HPE Aruba 2530 8G Switch
Product Type : Ethernet Switch
Part : J9783A
Type : Smart Managed, Layer 2
Product Model : 2530-8G
Ports: 8 x 10/100 + 2 x combo Gigabit SFP
Product Series : 2530
Form Factor : Rack-mountable with 2 dual SFP ports
PoE : No
Limited Warranty : Lifetime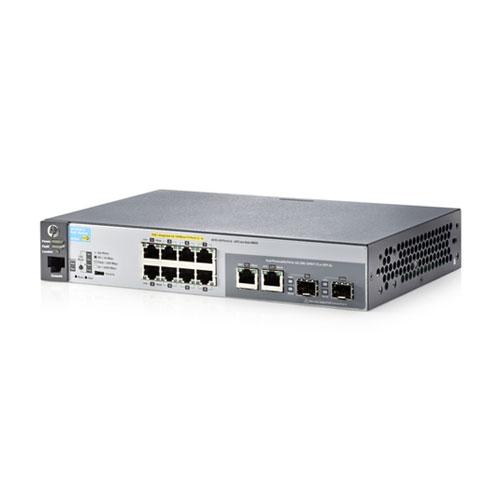 HPE Aruba 2530 8G PoE+67W Switch
Product Type : Ethernet Switch
Part : J9780A
Type : Smart Managed, Layer 2
Product Model : 2530-8G
Ports: 8 x 10/100 + 2 x combo Gigabit SFP
Product Series : 2530
Form Factor : Rack-mountable with 2 dual SFP ports
PoE : PoE+67W
Limited Warranty : Lifetime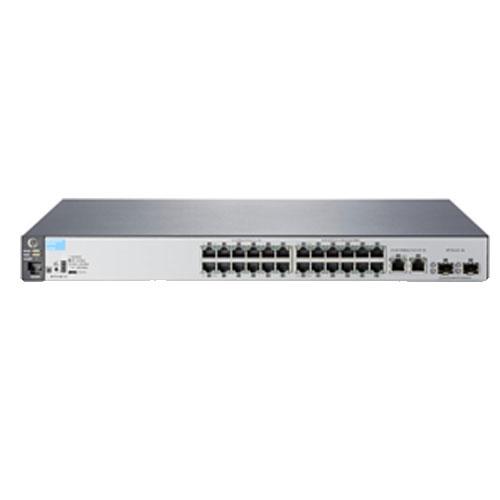 HPE Aruba 2530 24G Switch
Product Type : Ethernet Switch
Part : J9782A
Type : Smart Managed, Layer 2
Product Model : 2530-24G 2SFP
Ports: 24 x 10/100 + 2 x combo Gigabit SFP + 2 x 10/100/1000
Product Series : 2530
Form Factor : Rack-mountable, Wall Mountable
Limited Warranty : Lifetime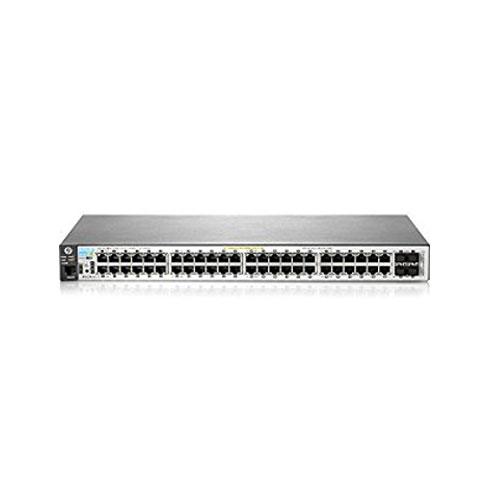 HPE Aruba 2530 24G PoE+195W Switch
Product Type : Ethernet Switch
Part : J9779A
Type : Smart Managed, Layer 2
Product Model : 2530-24G
Ports: 24 x 10/100 + 2 x combo Gigabit SFP + 2 x 10/100/1000
Product Series : 2530
Form Factor : Rack-mountable with 2 dual SFP ports
PoE : PoE+195W
Limited Warranty : Lifetime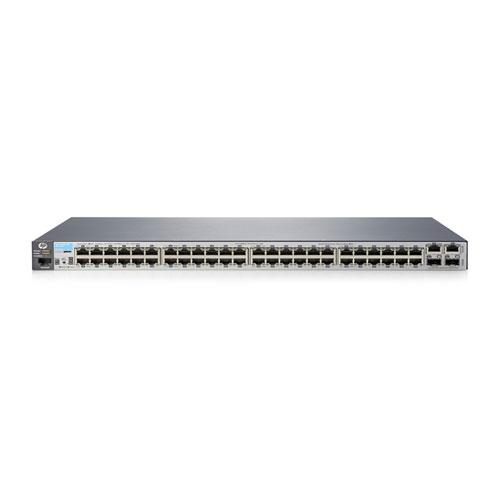 HPE Aruba 2530 48G Switch
Product Type : Ethernet Switch
Part : J9781A
Type : Smart Managed, Layer 2
Product Model : 2530-48G 2SFP
Ports: 48 x 10/100 + 2 x combo Gigabit SFP + 2 x 10/100/1000
Product Series : 2530
Form Factor : Rack-mountable, Wall Mountable
Limited Warranty : Lifetime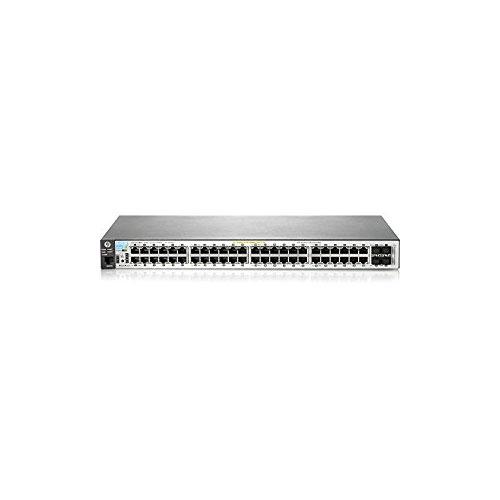 HPE Aruba 2530 48G PoE+382W Switch
Product Type : Ethernet Switch
Part : J9778A
Type : Smart Managed, Layer 2
Product Model : 2530-48G 2SFP
Ports: 48 x 10/100 + 2 x combo Gigabit SFP + 2 x 10/100/1000
Product Series : 2530
Form Factor : Rack-mountable, Wall Mountable
PoE: PoE+382W
Limited Warranty : Lifetime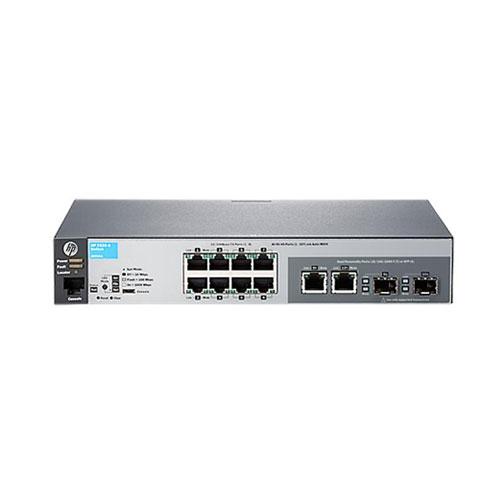 HPE Aruba 2530 8G Switch
Product Type : Ethernet Switch
Part : J9777A
Type : Smart Managed, Layer 2
Product Model : 2530-8G 2SFP
Ports: 8 x 10/100/1000 + 2 x combo Gigabit SFP
Product Series : 2530
Form Factor : Desktop, Rack-mountable, Wall Mountable
PoE: No
Limited Warranty : Lifetime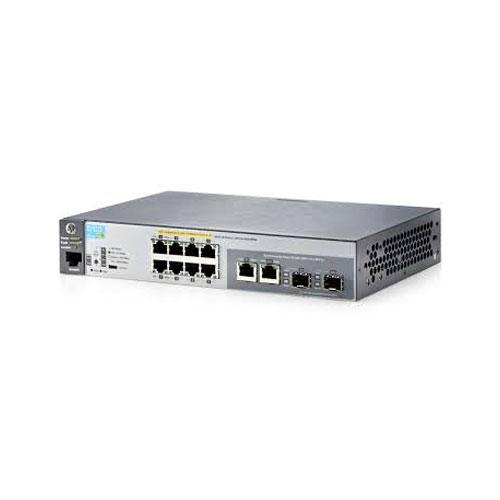 HPE Aruba 2530 8G PoE+382W Switch
Product Type : Ethernet Switch
Part : J9774A
Type : Smart Managed, Layer 2
Product Model : 2530-8G 2SFP
Ports: 8 x 10/100/1000 + 2 x combo Gigabit SFP
Product Series : 2530
Form Factor : Desktop, Rack-mountable, Wall Mountable
PoE: PoE+67W
Limited Warranty : Lifetime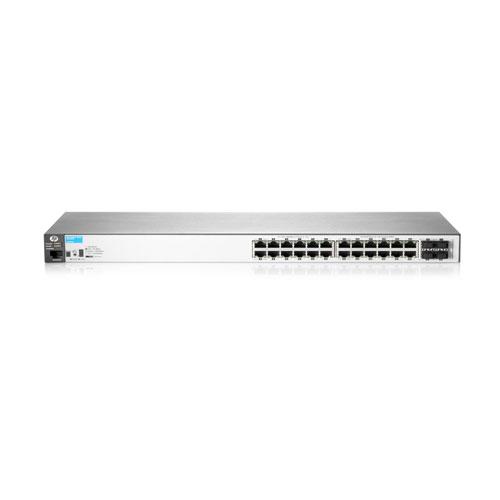 HPE 2530 24G Switch
Product Type : Ethernet Switch
Part : J9776A
Type : Smart Managed, Layer 2
Product Model : 2530-24G 2SFP
Ports: 24 x 10/100/1000 + 4 x Gigabit SFP
Product Series : 2530
Form Factor : Desktop, Rack-mountable, Wall Mountable
PoE: No
Limited Warranty : Lifetime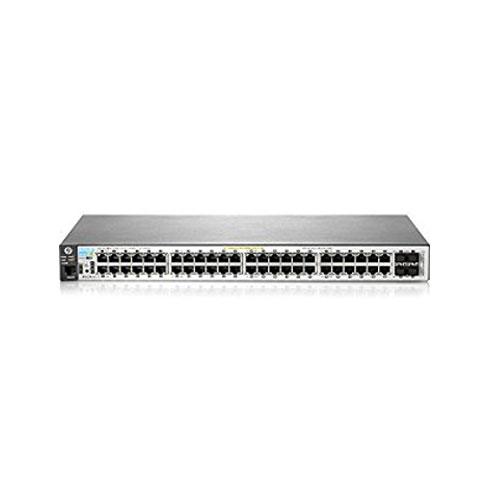 HPE Aruba 2530 24G PoE 195W Switch
Product Type : Ethernet Switch
Part : J9773A
Type : Smart Managed, Layer 2
Product Model : 2530-24G 2SFP
Ports: 24 x 10/100/1000 + 4 x Gigabit SFP
Product Series : 2530
Form Factor : Desktop, Rack-mountable, Wall Mountable
PoE: PoE+195W
Limited Warranty : Lifetime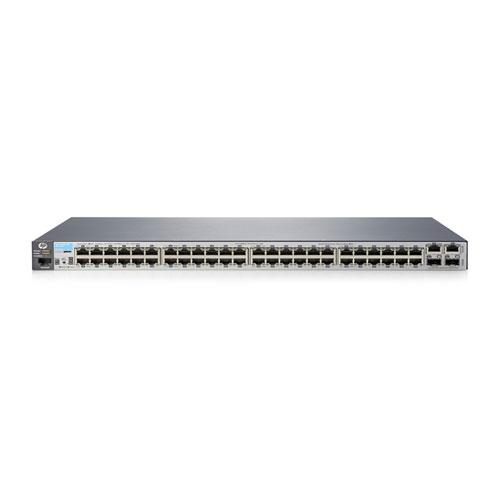 HPE Aruba 2530 48G Switch
Product Type : Ethernet Switch
Part : J9775A
Type : Smart Managed, Layer 2
Product Model : 2530-48G 2SFP
Ports: 48 x 10/100/1000 + 4 x Gigabit SFP
Product Series : 2530
Form Factor : Desktop, Rack-mountable, Wall Mountable
PoE: No
Limited Warranty : Lifetime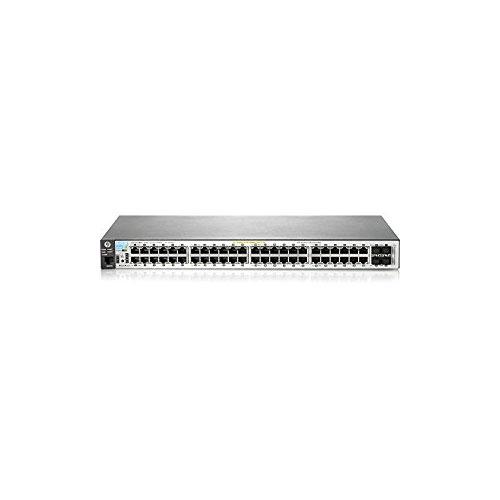 HPE Aruba 2530 48G PoE+ 382W Switch
Product Type : Ethernet Switch
Part : J9772A
Type : Smart Managed, Layer 2
Product Model : 2530-48G 2SFP
Ports: 48 x 10/100/1000 + 4 x Gigabit SFP
Product Series : 2530
Form Factor : Desktop, Rack-mountable, Wall Mountable
PoE: PoE+382W
Limited Warranty : Lifetime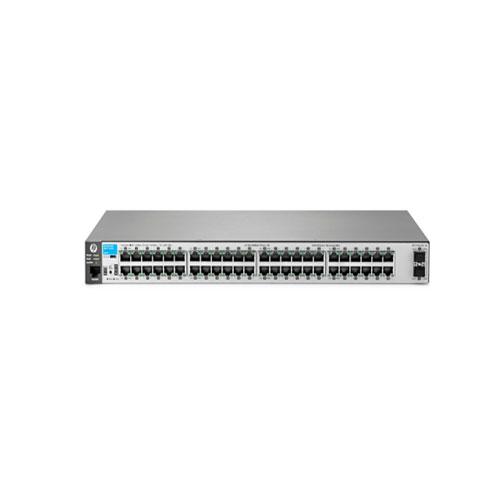 HPE Aruba 2530 48G SFP+ Switch
Product Type : Ethernet Switch
Part : J9855A
Type : Smart Managed
Product Model : 2530-48G 2SFP
Ports: 48 x 10/100/1000 + 2 x 10 Gigabit SFP+
Product Series : 2530
Form Factor : Desktop, Rack-mountable, Wall Mountable
Limited Warranty : Lifetime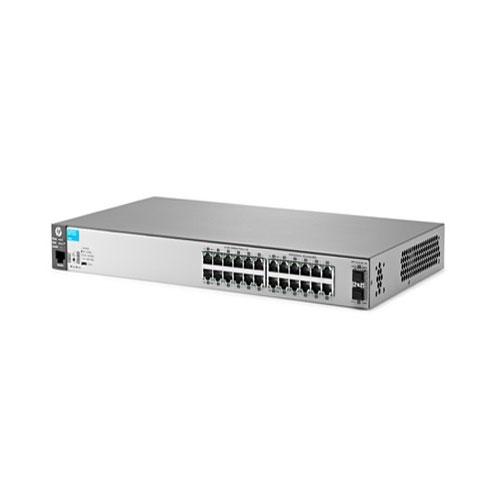 HPE Aruba 2530 24G SFP+ Switch
Product Type : Ethernet Switch
Part : J9856A
Type : Smart Managed
Product Model : 2530-24G 2SFP
Ports: 24 x 10/100/1000 + 2 x 10 Gigabit SFP+
Product Series : 2530
Form Factor : Desktop, Rack-mountable, Wall Mountable
Limited Warranty : Lifetime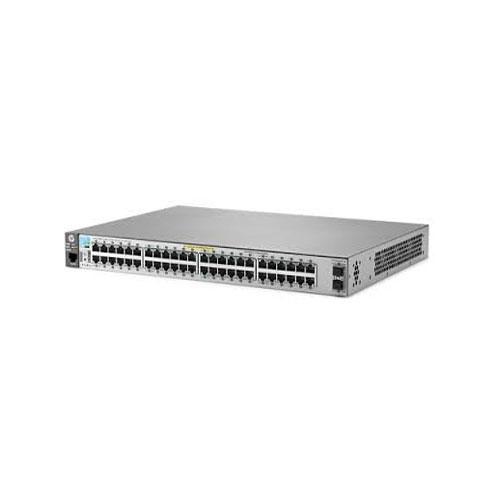 HPE Aruba 2530 48G SFP+ PoE+370W Switch
Product Type : Ethernet Switch
Part : J9853A
Type : Smart Managed
Product Model : 2530-48G 2SFP
Ports: 48 x 10/100/1000 + 2 x 10 Gigabit SFP+
Product Series : 2530
Form Factor : Desktop, Rack-mountable, Wall Mountable
PoE: PoE+370W
Limited Warranty : Lifetime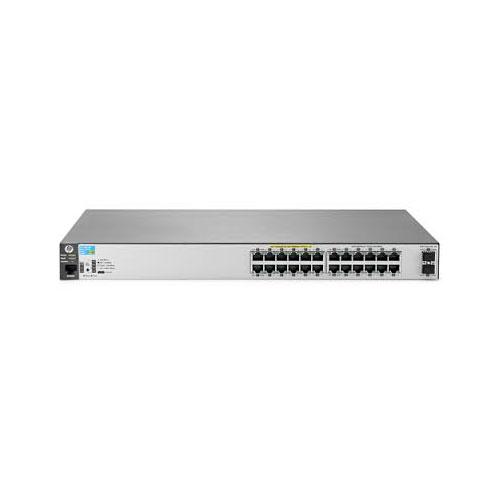 HPE Aruba 2530 24G SFP+ PoE+ 195W Switch
Product Type : Ethernet Switch
Part : J9854A
Type : Smart Managed
Product Model : 2530-24G 2SFP
Ports: 24 x 10/100/1000 + 2 x 10 Gigabit SFP+
Product Series : 2530
Form Factor : Desktop, Rack-mountable, Wall Mountable
PoE: PoE+195W
Limited Warranty : Lifetime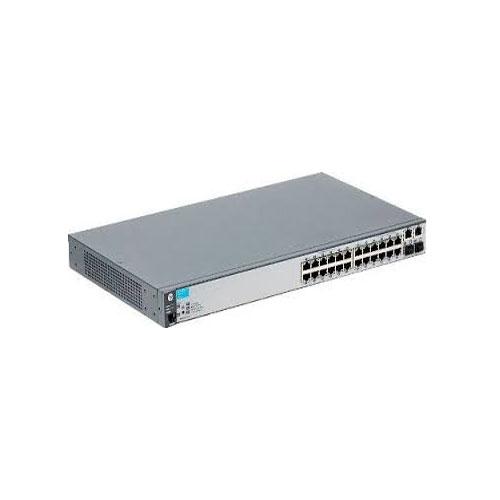 HPE Aruba 2620 24 Switch
Product Type : Ethernet Switch
Part : J9623A
Type : Managed, Layer 4
Product Model : 2620-24 2SFP
Ports: 24 x 10/100 + 2 x 10/100/1000 + 2 x SFP
Product Series : 2620
Form Factor : Rack-mountable
Limited Warranty : Lifetime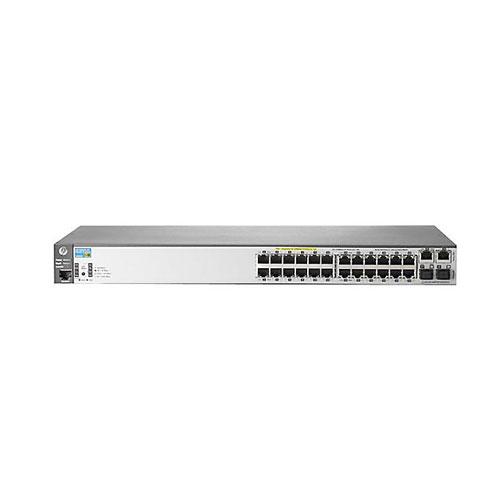 HPE Aruba 2620 24 PoE+128W Switch
Product Type : Ethernet Switch
Part : J9624A
Type : Managed, Layer 4
Product Model : 2620-24 2SFP
Ports: 24 x 10/100 + 2 x 10/100/1000 + 2 x SFP
Product Series : 2620
Form Factor : Rack-mountable
PoE: PoE+128W
Limited Warranty : Lifetime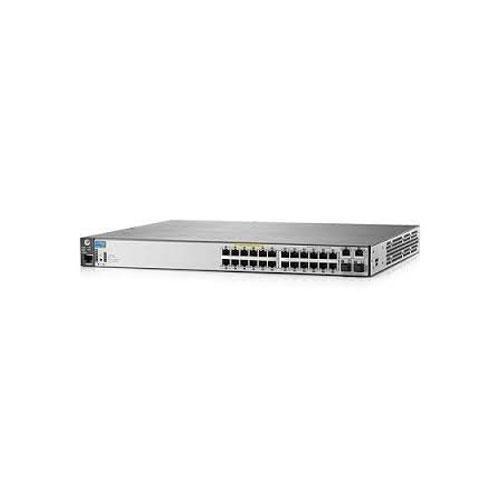 HPE Aruba 2620 24 PoE+ 382W Switch
Product Type : Ethernet Switch
Part : J9625A
Type : Managed, Layer 4
Product Model : 2620-24 2SFP
Ports: 24 x 10/100 + 2 x 10/100/1000 + 2 x SFP
Product Series : 2620
Form Factor : Desktop, Rack-mountable
PoE: PoE+382W
Limited Warranty : Lifetime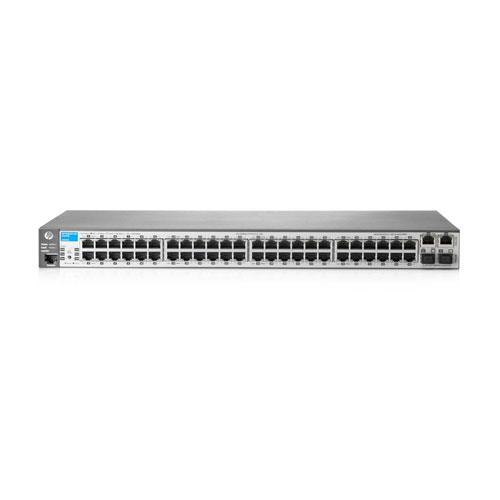 HPE Aruba 2620 48 Switch
Product Type : Ethernet Switch
Part : J9626A
Type : Managed, Layer 3
Product Model : 2620-48 2SFP
Ports: 48 x 10/100 + 2 x 10/100/1000 + 2 x SFP
Product Series : 2620
Form Factor : Desktop, Rack-mountable
Limited Warranty : Lifetime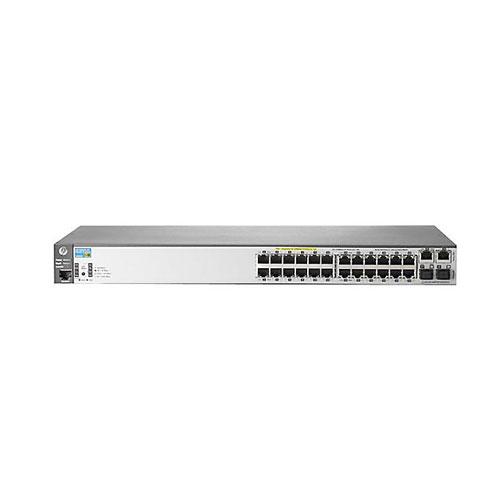 HPE Aruba 2620 24 PoE 128W Switch
Product Type : Ethernet Switch
Part : JD313B
Type : Managed, Layer 3
Product Model : 2620 -48 2SFP
Ports: 48 x 10/100 + 2 x 10/100/1000 + 2 x SFP
Product Series : 2620
Form Factor : Desktop, Rack-mountable
PoE: PoE+382W
Limited Warranty : Lifetime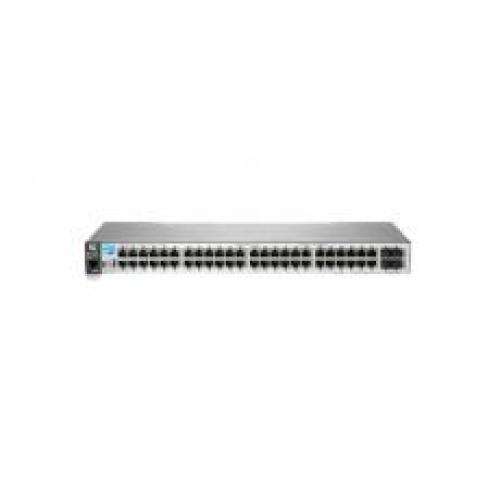 HPE 3100 24 PoE 370W EI Switch
Product Type : Ethernet Switch
Part : JD313B
Type : Managed, Layer 3
Product Model : 3100 -24 2SFP
Ports: 24 x 10/100 + 2 x SFP
Product Series : 3100
Form Factor : Rack-mountable
PoE: PoE+370W
Limited Warranty : Lifetime

HPE 3100 24 v2 SI Switch
Product Type : Ethernet Switch
Part : JG223A
Type : Managed, Layer 3
Product Model : 3100 -24 2SFP
Ports: 24 x 10/100 + 2 x SFP ports
Product Series : 3100
Form Factor : Desktop, Rack-mountable
Limited Warranty : Lifetime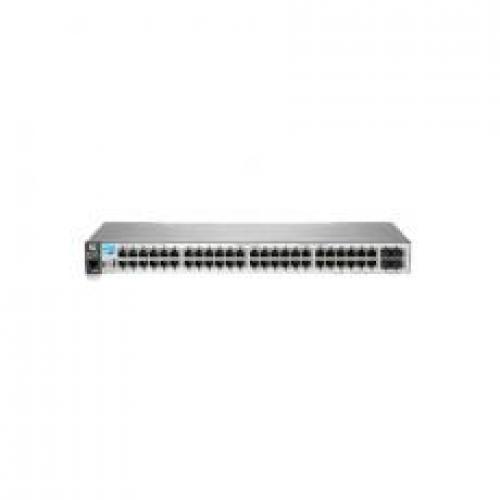 HPE 3100 24 v2 EI Switch
Product Type : Ethernet Switch
Part : JD320B
Type : Managed, Layer 3
Product Model : 3100 -24 2SFP
Ports: 24 x 10/100 + 2 x SFP ports
Product Series : 3100
Form Factor : Desktop, Rack-mountable
Limited Warranty : Lifetime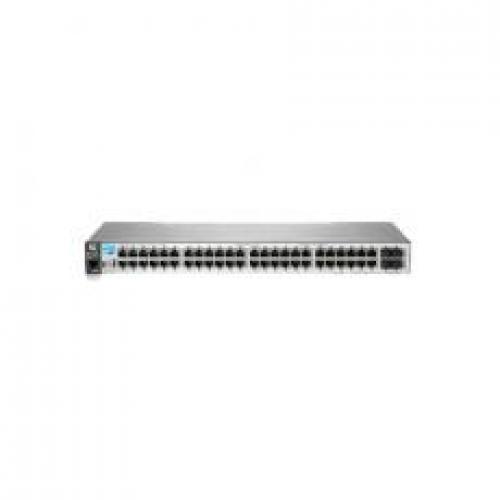 HPE 3100 48 v2 EI Switch
Product Type : Ethernet Switch
Part : JG315A
Type : Managed, Layer 3
Product Model : 3100 -48 2SFP
Ports: 48 x 10/100 + 2 x SFP ports + 2 fixed SFP ports
Product Series : 3100
Form Factor : Desktop, Rack-mountable
Limited Warranty : Lifetime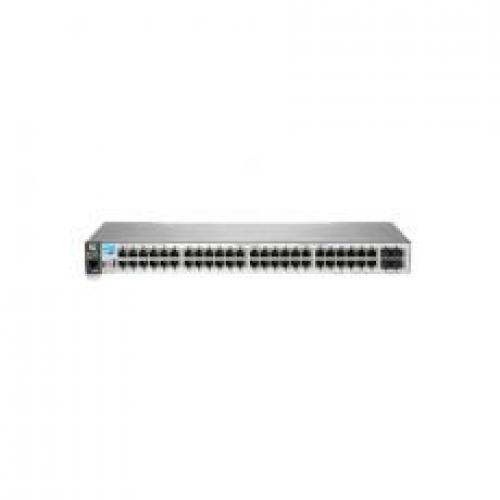 HPE 2920 24G Switch
Product Type : Ethernet Switch
Part : J9726A
Type : Managed, Layer 3
Product Model : 2920 -24G 2SFP
Ports: 20 x 10/100/1000 + 4 x combo Gigabit SFP
Product Series : 2920
Form Factor : Rack-mountable
Limited Warranty : Lifetime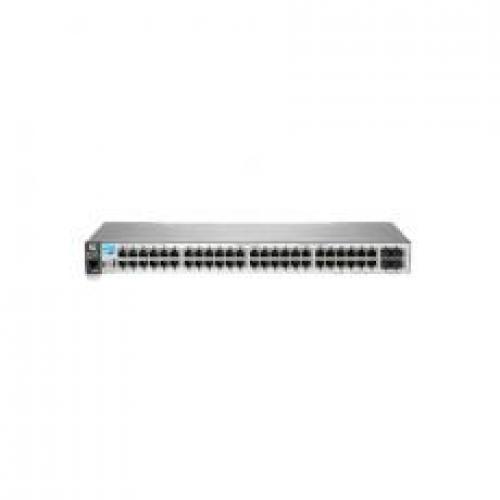 HPE Aruba 2920 24G PoE 370W Switch
Product Type : Ethernet Switch
Part : J9727A
Type : Managed, Layer 3
Product Model : 2920 -24G 2SFP
Ports: 20 x 10/100/1000 + 4 x combo Gigabit SFP
Product Series : 2920
Form Factor : Rack-mountable
PoE: PoE+370W
Limited Warranty : Lifetime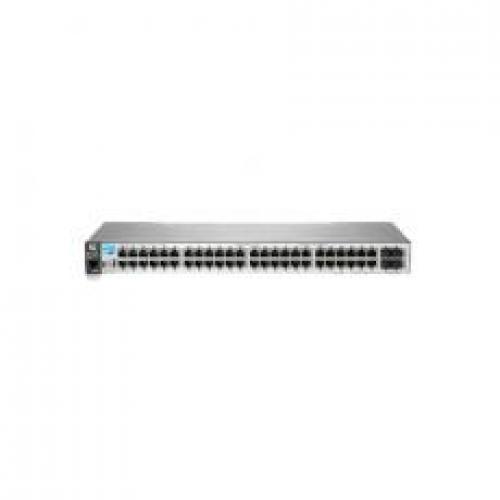 HPE Aruba 2920 48G Switch
Product Type : Ethernet Switch
Part : J9728A
Type : Managed, Layer 3
Product Model : 2920 -48G
Ports: 44 x 10/100/1000 + 4 x combo Gigabit SFP
Product Series : 2920
Form Factor : Rack-mountable
Limited Warranty : Lifetime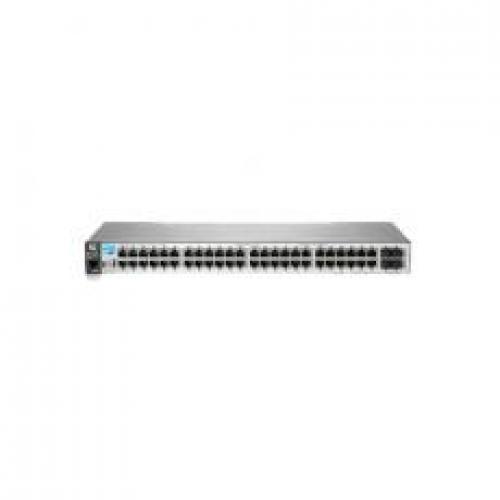 HPE Aruba 2920 48G PoE 370 W Switch
Product Type : Ethernet Switch
Part : J9729A
Type : Managed, Layer 3
Product Model : 2920 -48G
Ports: 44 x 10/100/1000 + 4 x combo Gigabit SFP
Product Series : 2920
Form Factor : Rack-mountable
PoE: PoE+ 370 W
Limited Warranty : Lifetime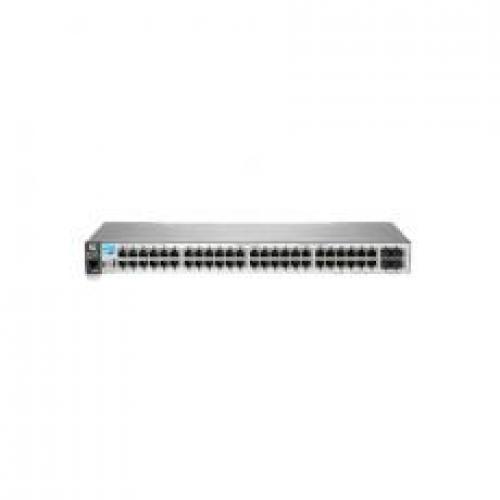 HPE Aruba 2920 48G PoE 740W Switch
Product Type : Ethernet Switch
Part : J9836A
Type : Managed, Layer 3
Product Model : 2920 -48G
Ports: 44 x 10/100/1000 + 4 x combo Gigabit SFP
Product Series : 2920
Form Factor : Rack-mountable
PoE: PoE+ 740 W
Limited Warranty : Lifetime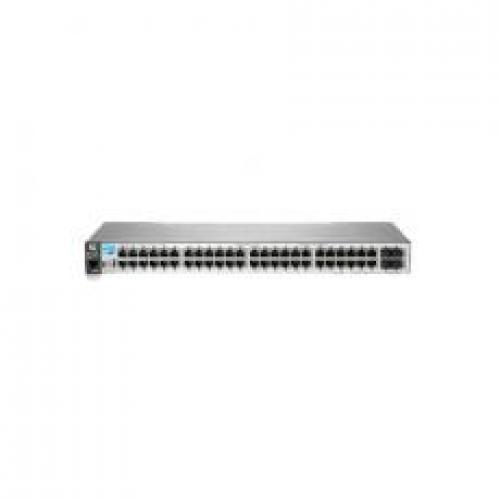 HPE Aruba 2920 Network Stacking Module
Product Type : Network Stacking Module
Part : J9733A
Type : Managed, Stacking, Layer 3
Product Series : 2920
Form Factor : Plug-in module
Cabling Type: Stacking
Connectivity: Wired
Ports: 2 Ports
Designed For HP 2920-24G Switch, 2920-24G-POE+ Switch, 2920-48G Switch, 2920-48G-POE+ Switch
Limited Warranty : Lifetime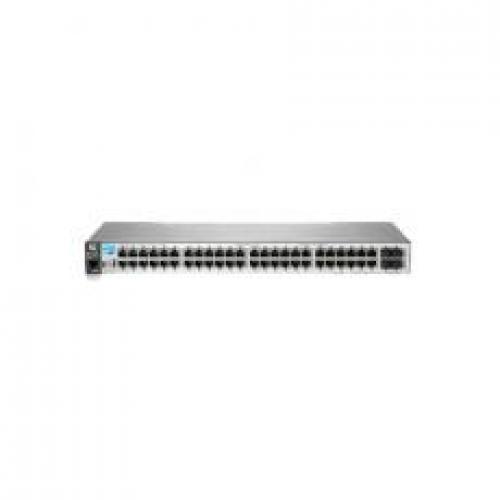 HPE Aruba 2920 Network Stacking Cable
Product Type : Network Stacking Cable
Part : J9735A
Type: HPE stacking cable - 1 m
Product Series : 2920
Type: Stacking Cable
Length: 1 m
Designed For Aruba 2920-24G, 2920-24G-PoE+, 2920-48G, 2920-48G-PoE+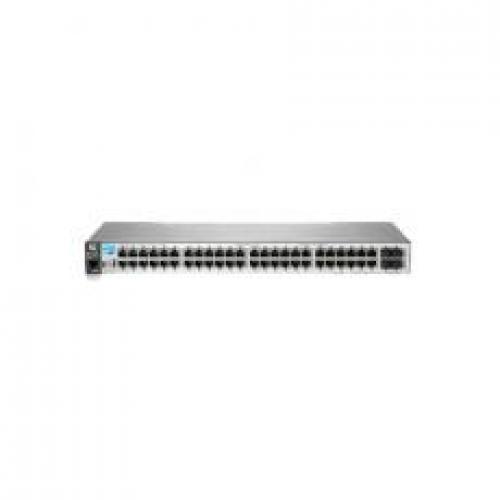 HPE Aruba 2920 Network Stacking Cable
Product Type : Expansion Module
Part : J9731A
Type: HPE Module
Product Series : 2920
Slots: 1 x Expansion Slot, Interfaces slot - 2 x network - SFP+
Form Factor : Plug-in module
Type: Stacking
Connectivity: Wired
Ports: 2 Ports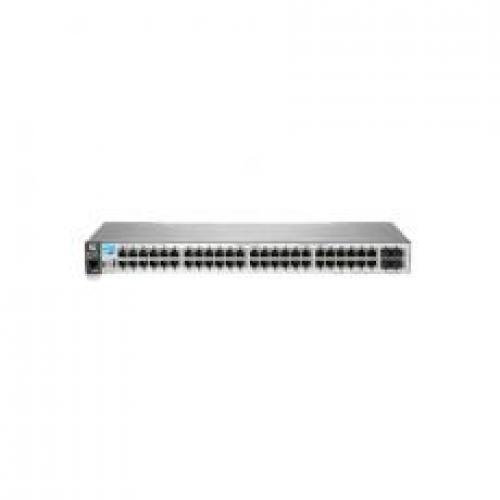 HPE 5120 48G EI Switch
Product Type : Ethernet Switch
Part : JE067A
Type : Managed, Layer 4
Product Model : 5120-48GG
Ports: 48G x 10/100/1000 + 4 x SFP
Product Series : 5120
Form Factor : Rack-mountable 1U
Limited Warranty : Lifetime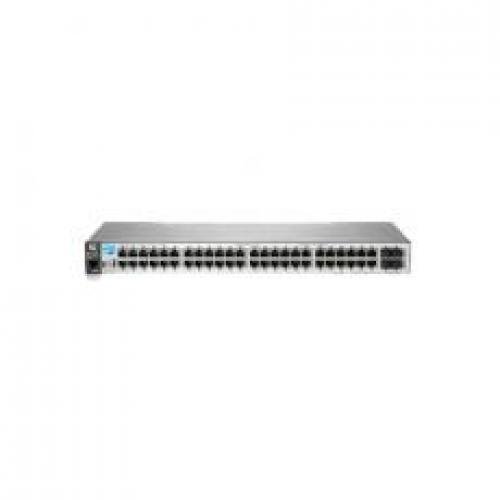 HPE 5120-24G EI Switch
Product Type : Ethernet Switch
Part : JE068A
Type : Managed, Layer 4
Product Model : 5120-24G EI
Ports: 20 x 10/100/1000BASE-T + 4x dual personality port
With 2 Interface Slots
IRF capable on 10GBE ports only
Product Series : 5120
Limited Warranty : Lifetime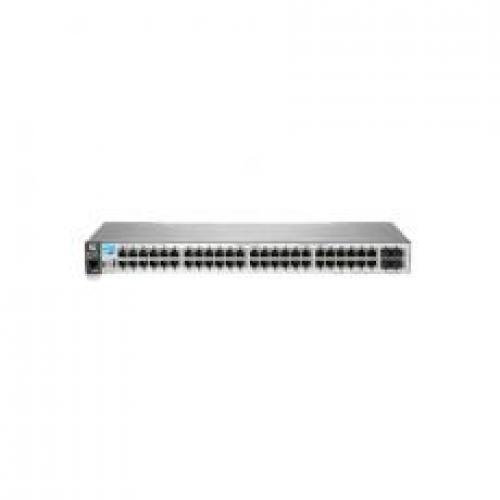 HPE 5120 48G EI Switch
Product Type : Ethernet Switch
Part : JE069A
Type : Managed, Layer 3
Product Model : 5120-48G EI
Ports: 48 x 10/100/1000 + 4 x SFP
Product Series : 5120
Form Factor : Rack-mountable 1U
IRF capable on 10GBE ports only
Limited Warranty : Lifetime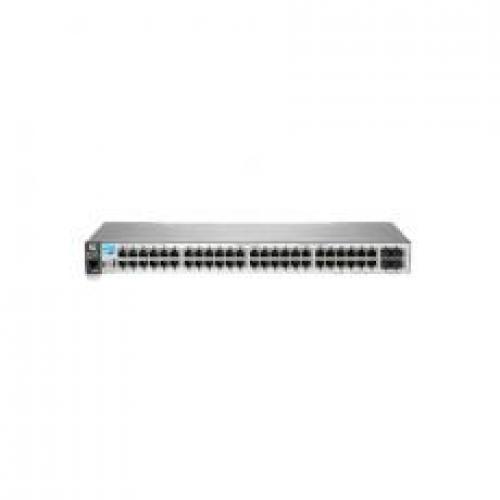 HPE 5120 24G SI Switch
Product Type : Ethernet Switch
Part : JE074A
Type : Managed, Layer 4
Product Model : 5120-24G SI
Ports: 24 x 10/100/1000BASE-T + 4 SFP ports
With 2 Interface Slots
IRF available over GbE links
Form Factor: Rack-mountable 1U
Product Series : 5120
Limited Warranty : Lifetime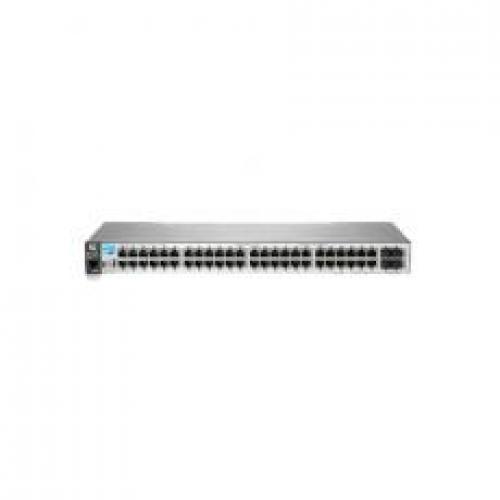 HPE 5120 48G SI Switch
Product Type : Ethernet Switch
Part : JE072A
Type : Managed, Layer 4
Product Model : 5120-48G SI
Ports: 48 x 10/100/1000 + 4 x SFP
Product Series : 5120
Form Factor : Rack-mountable 1U
IRF available over GbE links
Limited Warranty : Lifetime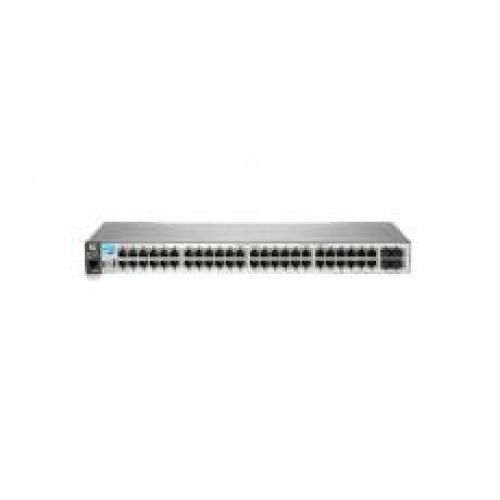 HPE 5120 24G EI PoE Switch
Product Type : Ethernet Switch
Part : JG236A
Type : Managed, Layer 4
Product Model : 5120-24G EI
Ports: 20 10/100/1000 Mbps + 4 SFP ports
With 2 Interface Slots
IRF capable on 10GBE ports only
PoE: PoE+370W
Product Series : 5120
Limited Warranty : Lifetime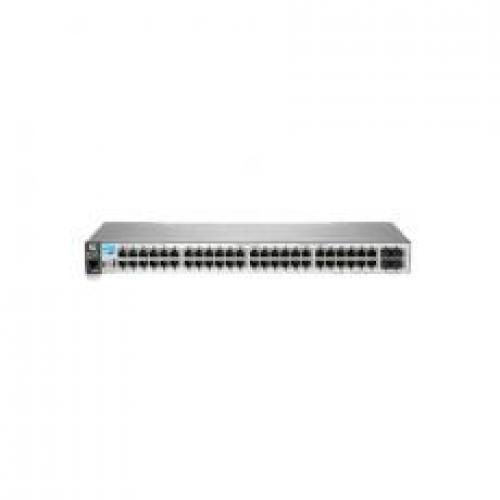 HPE 5500 Expansion module
Product Type: Network Expansion module
Part : JD368B
Type : Managed
Product Series : 5500
Form Factor : Plug-in module
Connectivity: Wired
Ports: 2-port 10GbE SFP+ Module
Expansion slot: 1 No
Designed For HP A5120, A5500; HPE 4210, 4500, 4510, 4800
Limited Warranty : Lifetime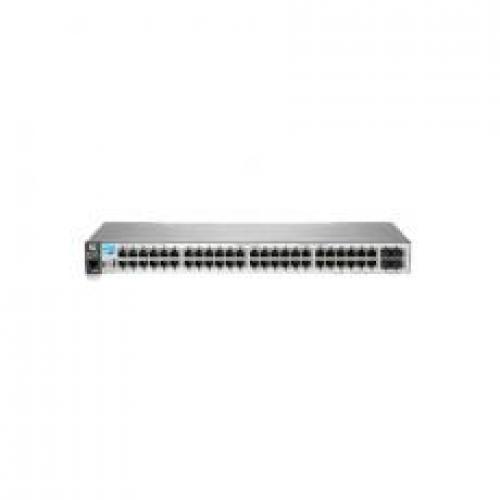 HPE 5120 Expansion module
Product Type: Network Expansion module
Part : JD368B
Type : Managed
Product Series : 5120
Form Factor : Plug-in module
Connectivity: Wired
Ports: 2-port 10GbE SFP+ Module
Designed For HP A5120, A5500; HPE 4210, 4500, 4510, 4800
Limited Warranty : Lifetime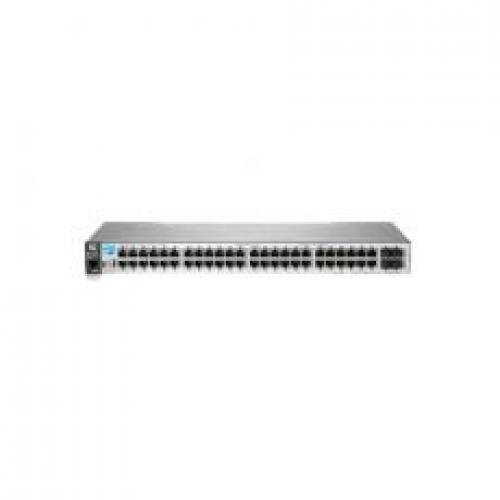 HPE Local Connect 5500 Expansion module
Product Type: Expansion module
Part : JD360B
Type : Local Connect Module
Product Series : 5500
Form Factor : Plug-in module
Connectivity: Wired
Ports: 2-port 10GbE SFP+ Module
Designed For HP A5120-24, A5120-48, A5500-24, A5500-48; HPE 5120-24, 5120-48
Limited Warranty : Lifetime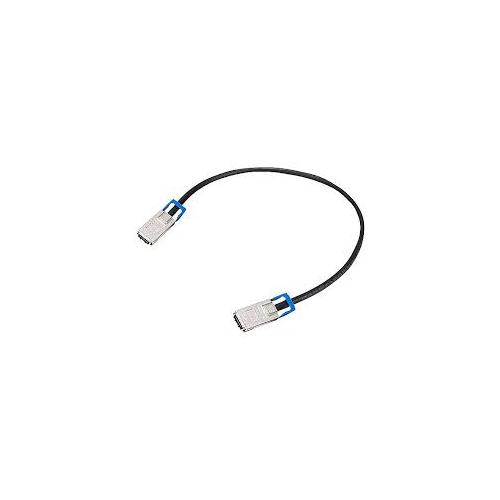 HPE LocalConnect 5500 Network Cable CX4
Product Type: Network Cable Type
Part: JD363B
Cable: Ethernet 10G Base-CX4 cable
Connectivity: Wired, Local Connect
Lenght: 50 cm
Designed For HPE 5120-48G-PoE+, 5500-24G-PoE+-4SFP, 5500-24G-SFP, 5500-48G-4SFP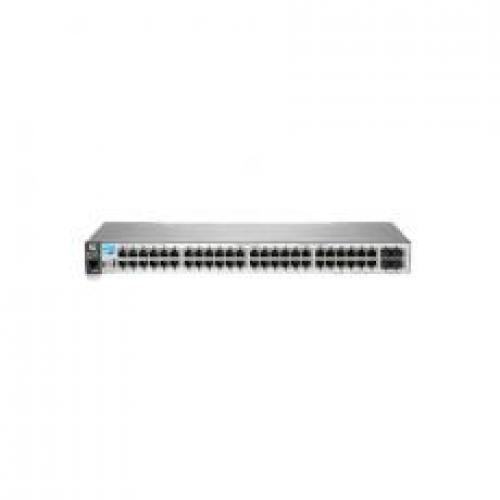 HPE ProCurve 3500 24G PoE 398W yl Switch
Product Type: Ethernet Switch
Part: J9310A
Type : Managed, Layer 4
Product Series : 3500
Product Model : 3500 24G PoE+ yl
Ports: 24 x 10/100/1000 (PoE) + 4 x shared SFP
PoE: PoE+398W
Form Factor: Rack-mountable 1U
Limited Warranty : Lifetime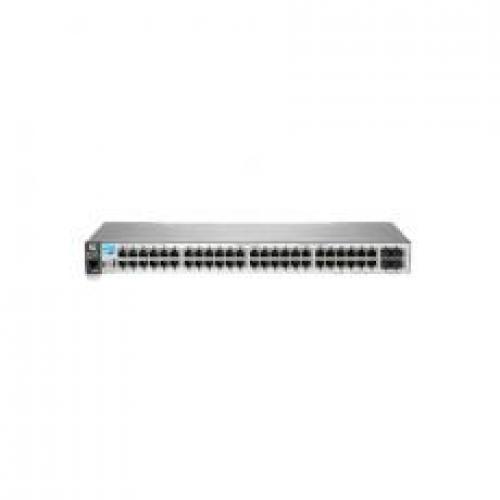 HPE ProCurve 3500 48G PoE yl Switch
Product Type: Ethernet Switch
Part: J9311A
Type : Managed, Layer 4
Product Series : 3500
Product Model : 3500 48G PoE+ yl
Ports: 48 x 10/100/1000 (PoE) + 4 x shared SFP
PoE: PoE+398W
Form Factor: Rack-mountable 1U
Limited Warranty : Lifetime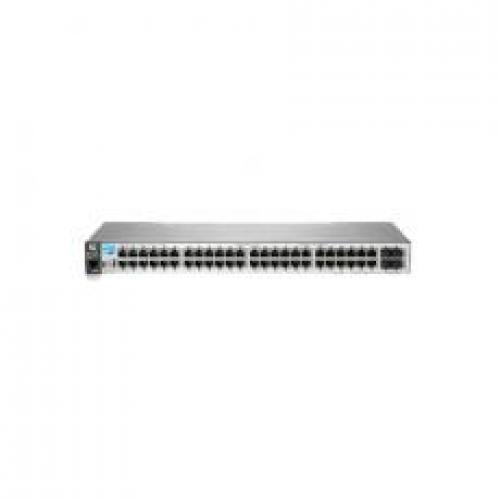 HPE ProCurve 5500 24G EI Switch
Product Type: Ethernet Switch
Part: JD377A
Type : Managed, Layer 3
Product Series : 5500
Product Model : 5500 24G EI
Ports: 20 x 10/100/1000 + 4 dual SFP + 2 slots
Form Factor: Rack-mountable 1U
Limited Warranty : Lifetime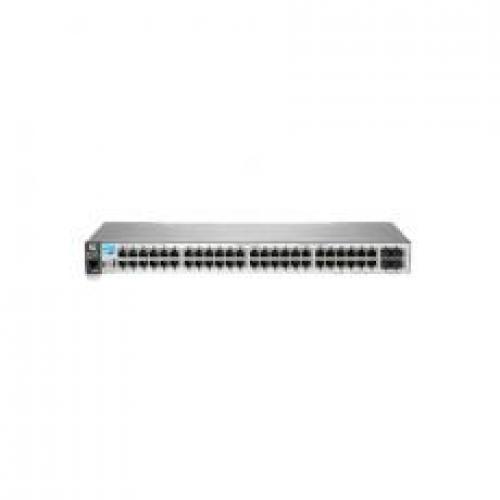 HPE ProCurve 5500 48G Switch
Product Type: Ethernet Switch
Part: JD375A
Type : Managed, Layer 3
Product Series : 5500
Product Model : 5500 48G EI
Ports: 48 x 10/100/1000 + 4 x shared SFP
Form Factor: Rack-mountable 1U
Limited Warranty : Lifetime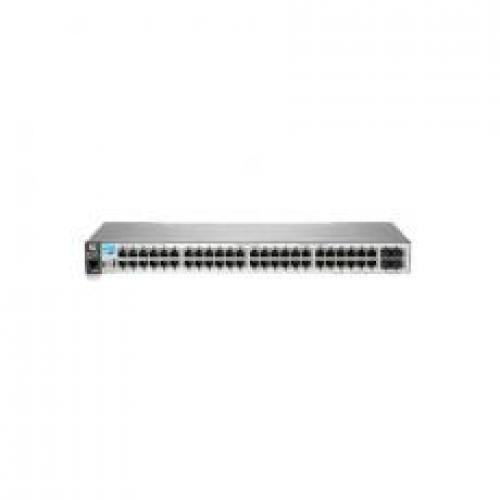 HPE ProCurve5500 24G PoE EI Switch
Product Type: Ethernet Switch
Part: JG241A
Type : Managed, Layer 4
Product Series : 5500
Product Model : 5500 24G EI
Ports: 24 x Gigabit SFP + 8 x shared 10/100/1000
Form Factor: Rack-mountable 1U
Limited Warranty : Lifetime 2.0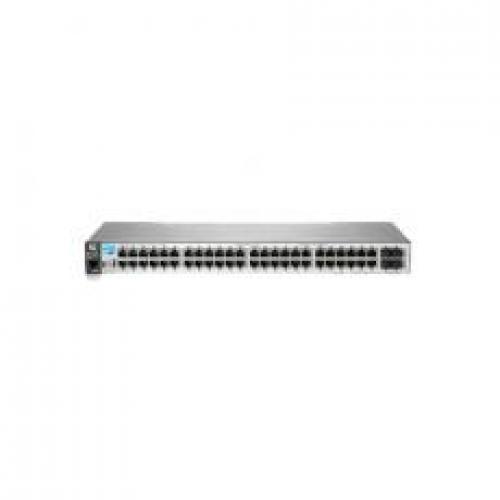 HPE ProCurve 5500 48G PoE EI Switch
Product Type: Ethernet Switch
Part: JG240A
Type : Managed, Layer 4
Product Series : 5500
Product Model : 5500 48G EI
Ports: 48 x 10/100/1000 + 4 x shared SFP
PoE: PoE+370W
Form Factor: Rack-mountable 1U
Limited Warranty : Lifetime 2.0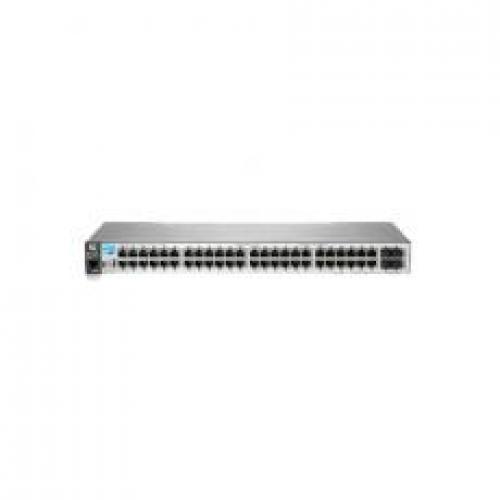 HPE ProCurve 5500 24G SFP PoE EI Switch
Product Type: Ethernet Switch
Part: JD374A
Type : Managed, Layer 4
Product Series : 5500
Product Model : 5500 24G SFP EI
Ports: 24 fixed Gigabit Ethernet SFP ports, 8 dual-personality ports, 2 port expansion module slots
Form Factor: Rack-mountable 1U
2 Power Supply Slots
Limited Warranty : Lifetime 2.0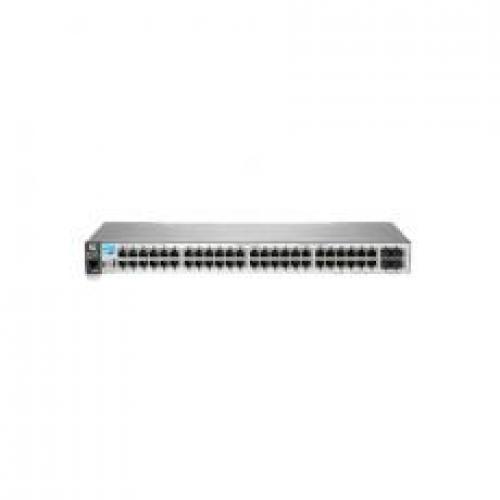 HPE 5500 24G 4SFP HI Switch
Product Type: Ethernet Switch
Part: JG311A
Type : Managed, Layer 3
Product Series : 5500
Product Model : HI 5500 24G 4SFP
Ports: 24 fixed Gigabit Ethernet 4SFP ports, 8 dual-personality ports, 2 port expansion module slots
Form Factor: Rack-mountable 1U
Limited Warranty : Lifetime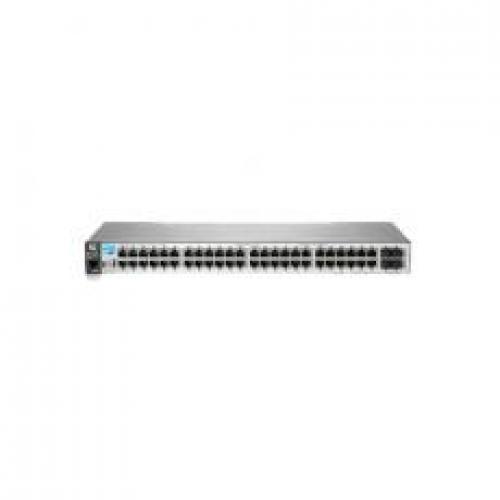 HPE 5500 48G 4SFP HI Switch
Product Type: Ethernet Switch
Part: JG312A
Type : Managed, Layer 3
Product Series : 5500
Product Model : HI 5500 24G 4SFP
Ports: 24 fixed Gigabit Ethernet 4SFP ports, 8 dual-personality ports, 2 port expansion module slots
Form Factor: Rack-mountable 1U
Limited Warranty : Lifetime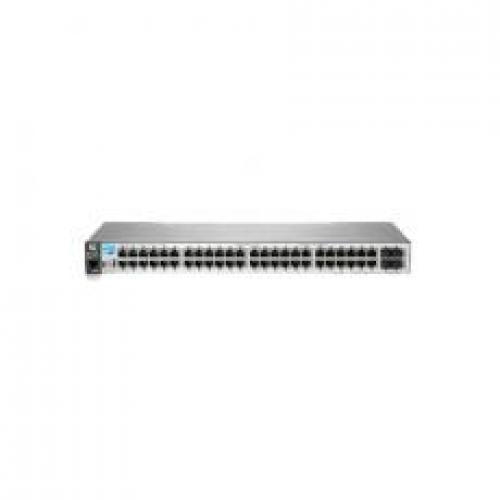 HPE FlexNetwork 5510 24G 4SFP HI Switch
Product Type: Ethernet Switch
Part: JH146A
Type : Managed, Layer 3
Product Series : FlexNetwork 5510
Product Model : 5510 24G 4SFP
Ports: 24 x 10/100/1000 + 4 x Gigabit SFP + 4 x 10 Gigabit SFP+
Form Factor: Rack-mountable 1U
Limited Warranty : Lifetime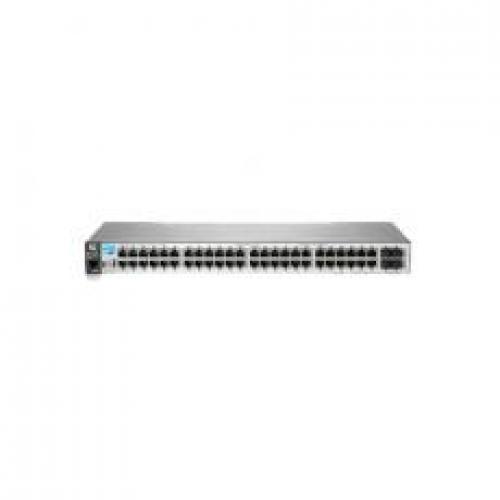 HPE FlexNetwork 5510 48G 4SFP HI Switch
Product Type: Ethernet Switch
Part: JH146A
Type : Managed, Layer 3
Product Series : 5510
Product Model : 5510 48G 4SFP
Ports: 48 x 10/100/1000 + 4 x Gigabit SFP + 4 x 10 Gigabit SFP+
Form Factor: Rack-mountable 1U
Limited Warranty : Lifetime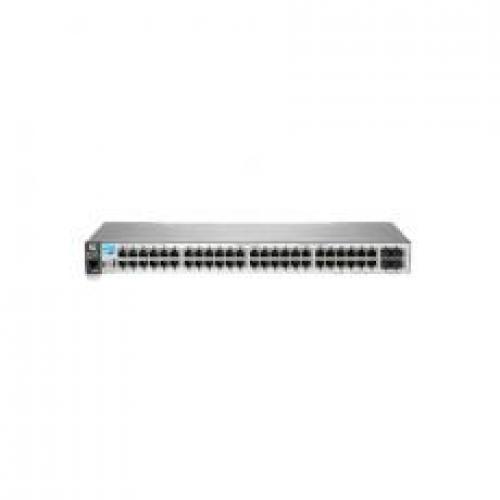 HPE FlexNetwork 5510 24G PoE 4SFP HI Switch
Product Type: Switch
Part: JH147A
Type : Managed, Layer 3
Product Series : 5510
Product Model : 5510 24G 4SFP+ HI
Ports: 24 x 10/100/1000 + 4 x Gigabit SFP + 4 x 10 Gigabit SFP+
Form Factor: Rack-mountable 1U
PoE: PoE+
Limited Warranty : Lifetime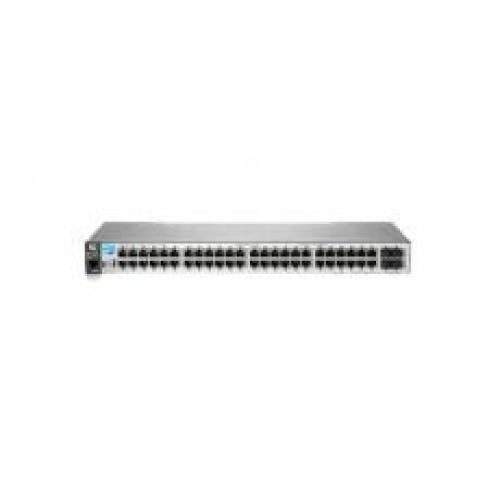 HPE FlexNetwork 5510 24G SFP 4SFP HI Switch
Product Type: Ethernet Switch
Part: JH149A
Type : Managed, Layer 3
Product Series : 5510
Product Model : 5510 24G SFP 4SFP
Ports: 16 x Gigabit SFP + 4 x 10 Gigabit SFP+ + 8 x 10/100/1000/SFP
Form Factor: Rack-mountable 1U
Limited Warranty : Lifetime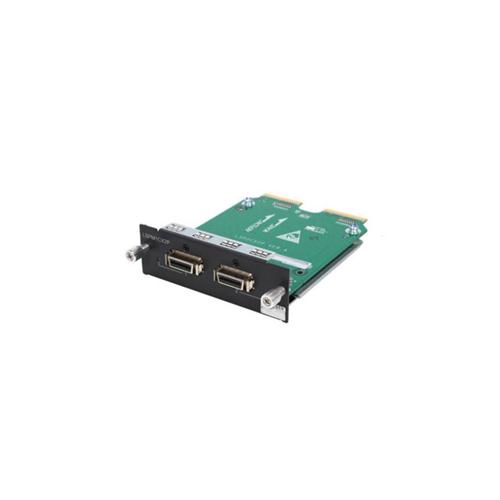 HPE FlexNetwork 5510 2-port 10GbE SFP Module - Expansion Module
Product Type: Expansion module
Part : JH155A
Type : 2-port QSFP+ Module
Product Series : HPE 5510 2-port QSFP
Form Factor : Plug-in module
Connectivity: Wired
Ports: 2-port 40GbE SFP+ Module
Designed For HPE 5510 2-port QSFP+ Module
Limited Warranty : Lifetime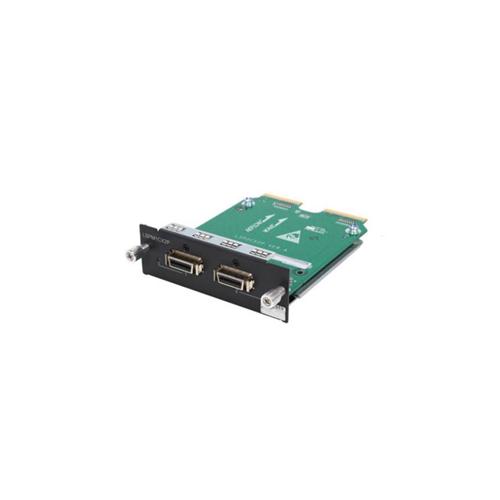 HPE FlexNetwork 5130 2-port 10GbE-T 2p SFP Module-Expansion Module
Product Type: Expansion module
Part : JH156A
Type : 2-port SFP+ Module
Product Series : HPE 5130 2-port QSFP
Form Factor : Plug-in module
Connectivity: Wired
Ports: 2-port 10 GbE Module
Designed For HPE 5130, 5130 24, 5130 48, 5510, 5510 24
Limited Warranty : Lifetime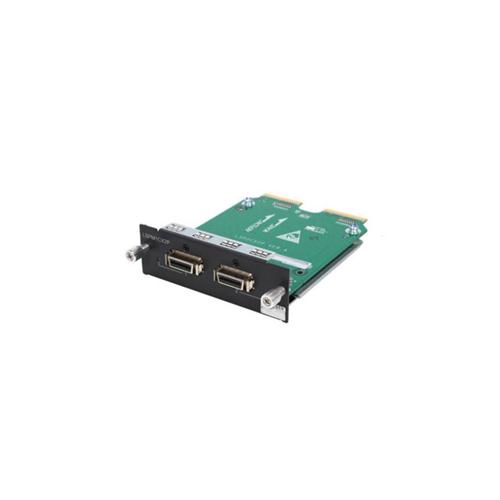 HPE FlexNetwork 5510 2-port 10GbE SFP Module-Expansion Module
Product Type: Expansion module
Part : JH156A
Type : 2-port SFP + Module
Product Series : HPE 5510 2-port
Form Factor : Plug-in module
Connectivity: Wired, Ethernet 1000Base-T, Ethernet 10GBase-T
Ports: 2-port 10 GbE SFP Module
Designed For HPE 5130 24, 5130 48, 5510, 5510 24
Limited Warranty : Lifetime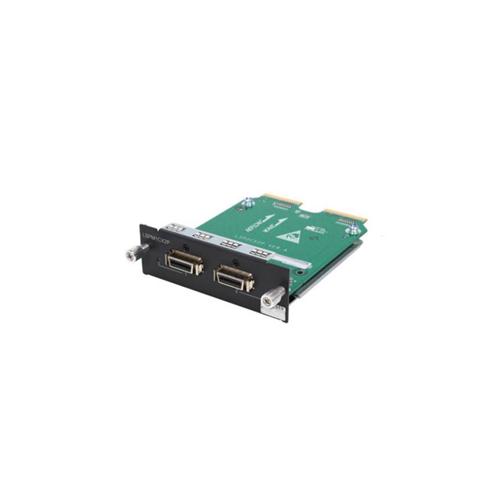 HPE FlexNetwork 5130 2-port 10GbE SFP Module - Expansion Module
Product Type: Expansion module
Part : JH157A
Type : 2-port SFP+ Module
Product Series : HPE 5130 2-port
Form Factor : Plug-in module
Connectivity: SFP+
Ports: 2-port 10 GbE SFP+Module
Designed For HPE 5130 24, 5130 48, 5510, 5510 24
Limited Warranty : Lifetime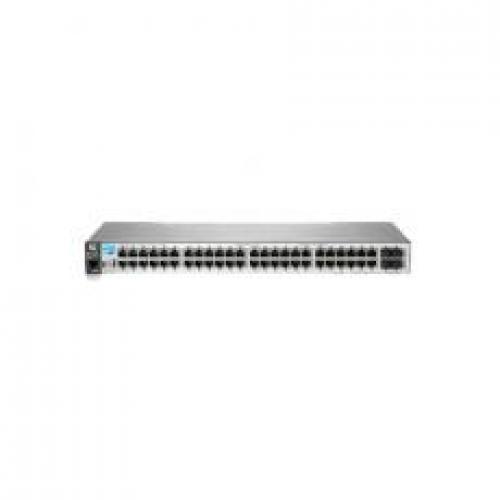 HPE FlexNetwork 5510 2 port 10GbE SFP 2p Module - Expansion Module
Product Type: Expansion module
Part : JH157A
Type : 2-port SFP+ Module
Product Series : HPE 5510 2-port
Form Factor : Plug-in module
Connectivity: SFP+
Ports: 2-port 10 GbE SFP+Module
Designed For HPE 5130 24, 5130 48, 5510, 5510 24
Limited Warranty : Lifetime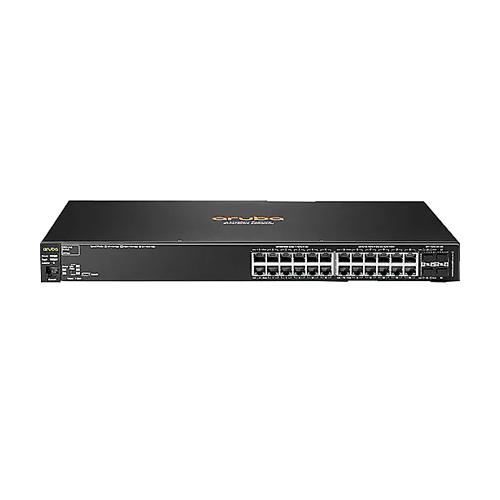 HPE Aruba J9776A 2530 24 Port Gigabit Switch
Part No: J9776A
Model no: HPE 2530 24G Switch
Ram: 256 MB
Specifications: 10/100/1000 ports, 4 SFP ports
Warranty: 3 Years Warranty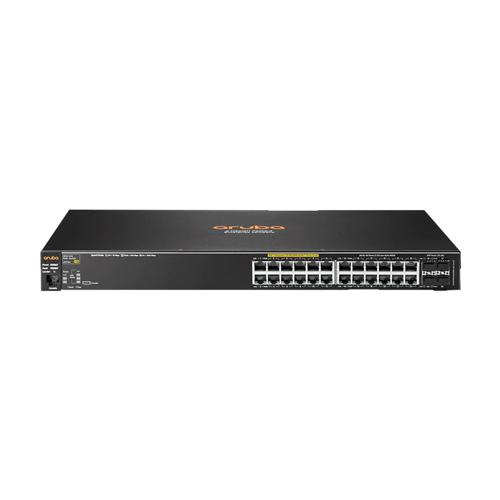 HPE Aruba J9773A 2530 24G PoE Switch
Part No: J9773A
Model no: HPE 2530 24GPoE+ Switch
Memory: 256 MB
Specifications: 10/100/1000 PoE+ ports,4 SFP ports (195W PoE+)
Warranty: 3 Years Warranty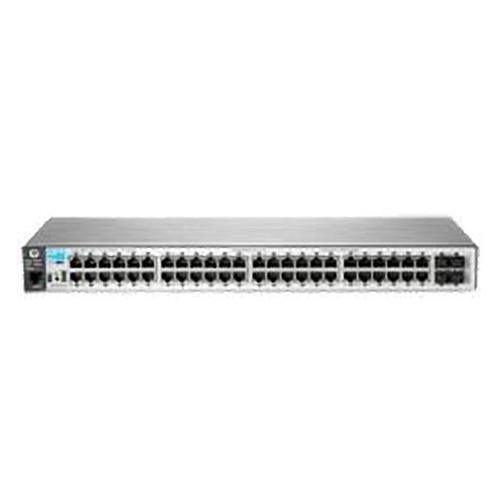 HPE Aruba J9775A 2530 48G Switch
Part No : J9775A
Model no: HPE 2530 48G Switch
Memory: 128 MB flash memory
Capacity: 104 Gbps
Specifications: IPv6, 48 10/100/1000 ports, 4 SFP ports
Warranty: 3 Years Warranty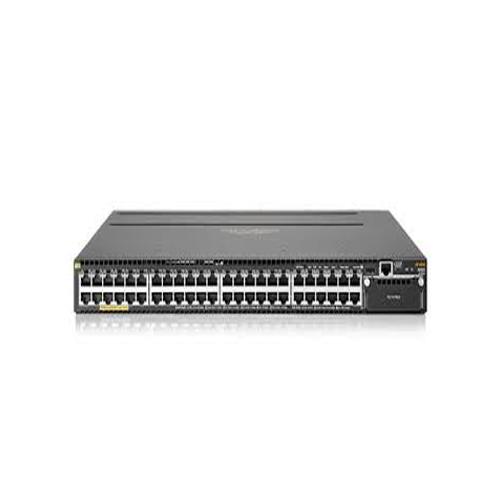 HP aruba 3810M 48G PoE plus 1slot Switch JL074A
48 RJ-45 autosensing 10/100/1000 PoE+ ports
1 open uplink module slot
1 Power Supply required (Max 2)
1U - Height
Fan tray
includes: 1 x JL088A
1 fan tray slot
PoE Power (Max Possible) 1440W
Switch ships with 1 JL088A fan tray installed. Spares ordered separately
Supports a maximum of 4 SFP+ ports or 2 40GbE ports, with optional module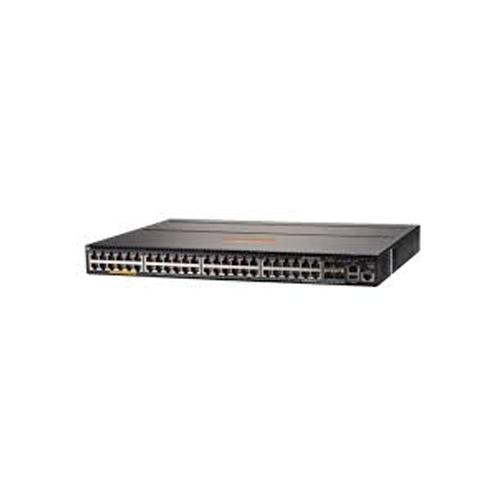 HP aruba X372 54VDC 680W 100 240VAC Power Supply JL086A
Brand Name: HPE
Product Name : Aruba X372 54VDC 680W 100-240VAC Power Supply
Product Type : Power Module
Input Voltage : 120 V AC, 230 V AC
Output Voltage : 54 V DC
Output Power : 680 W
Height: 1.6"
Width : 3.3"
Depth : 8.9"
Weight (Approximate) : 1.82 lb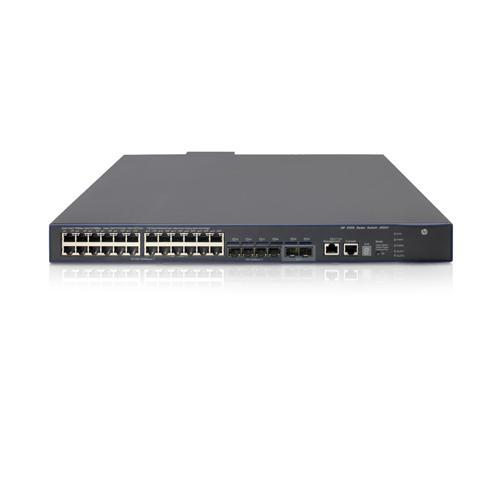 HPE 5500 24G 4SFP HI SWITCH
Performance :
16 Gb/sec line speed, full duplex

Maximum frame size 2148 bytes (2112 byte payload)
Ports :
Indicators and buttons :
Port ID Indicator, Module Status Indicator, Port Link/Activity Indicator, Module Locator (UID)
Power specifications :
Latency :
700 nSec. Latency increases as input port speed is lower than the output port speed.
Buffer credits :
SFP+ optical hot-pluggable transceiver with LC connector
Product dimensions (H x W x D) :
Weight :
Warranty :
1 year Parts, 1 year Labor, 1 year on-site support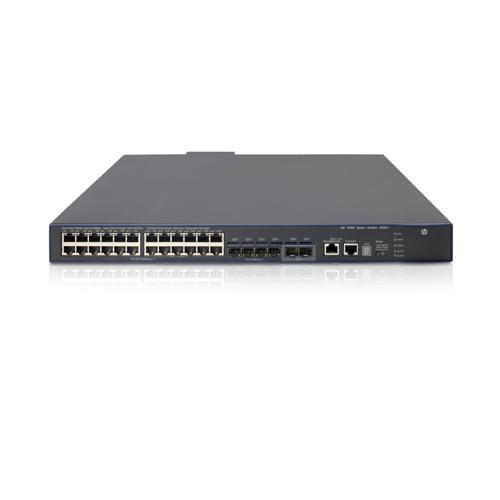 HPE PROCURVE 5500 48G POE EI SWITCH
Product overview :


These Gigabit Ethernet switches deliver outstanding security, reliability, and multiservice support capabilities for robust switching at the edge or aggregation layer of large enterprise and campus networks, or in the core layer of SMB networks. The HPE 5500 EI Switch Series consists of Layer 2 or 3 Gigabit Ethernet switches that can accommodate the most demanding applications and provide resilient and secure connectivity as well as the latest traffic prioritization technologies to enhance applications on convergent networks. With complete IPv4 or IPv6 dual-stack support, the series provides a migration path from IPv4 to IPv6 and has hardware support for IPv6. Designed for increased flexibility, these switches are available with 24 or 48 Gigabit Ethernet ports. Power over Ethernet (PoE) and non-PoE models are available with optional 1GbE and 10GbE expansion capability. The all-fiber model with dual power supplies is ideal for applications that require the highest availability.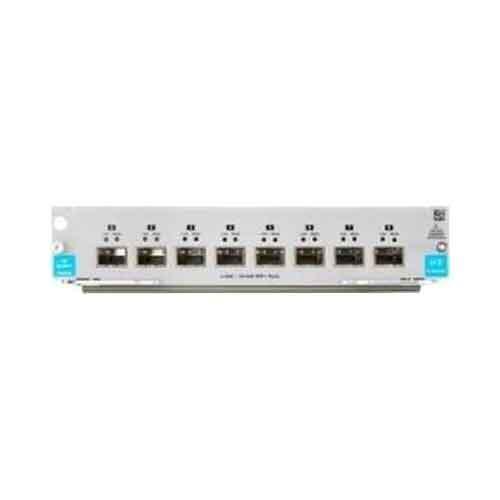 HPE Aruba J9993A 5400R 8 Port Switch
Part Number: J9993A
UPC: 00888182604311
CONDITION: New
Weight: 1.65 lb
Dimensions: 10.3 x 8.13 x 1.75 in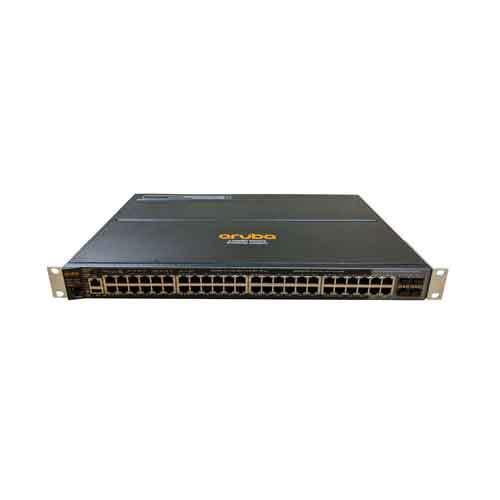 HPE Aruba J9728A 2920 48 Port Switch
Part Number: J9728A
Number of Ports: 48
UPC: 00886112322359
Port Speed: 100Mbps
Power supply: 1
Form Factor: 1U
CONDITION: New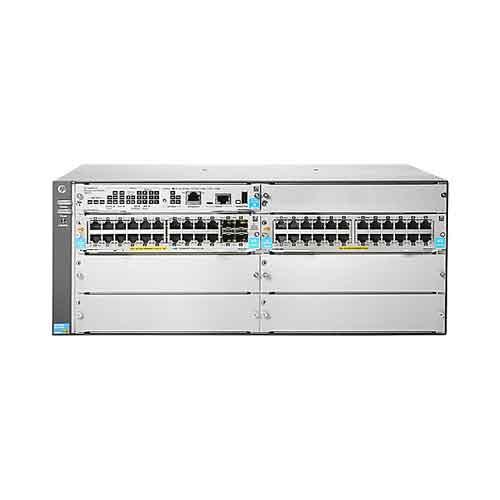 HPE Aruba JL003A 5406R 44GT Switch
Part Number: JL003A
Processor: Freescale P2020 dual core 1.2 GHz 16 MB flash 1 GB SD Card
Memory: 4 GB DDR3 SODIMM
Dimension: 17.5 x 17.75 x 6.9 in
UPC: 00888182604373
Voltage: 110 - 127 / 200 - 240 VAC, rated
CONDITION: New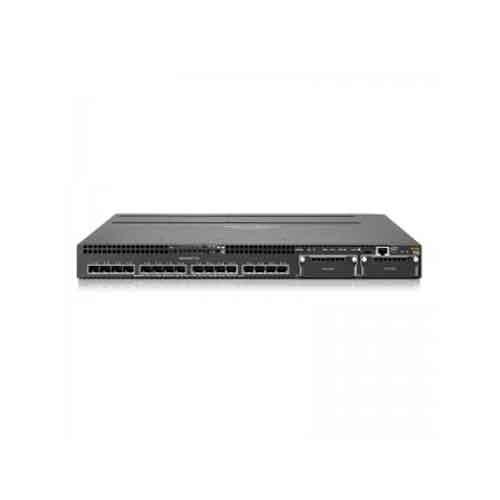 HPE Aruba JL075A 3810M Switch Module
Part Number: JL075A
UPC: 00888793596616
Ports: 16 x 10 Gigabit SFP+
RAM: 6 GB DDR3 SDRAM
Flash Memory: 1 GB
Switching capacity: 480 Gbps
CONDITION: New
HPE Aruba J9986A 5400R 24 Port Switch
Part Number: J9986A
UPC: 00888182604243
Interfaces: 24 x 1000Base-T (PoE+) - RJ-45
Form Factor: Plug-in module
Cabling Type: Ethernet 10Base-T, Ethernet 100Base-TX, Ethernet 1000Base-T
CONDITION: New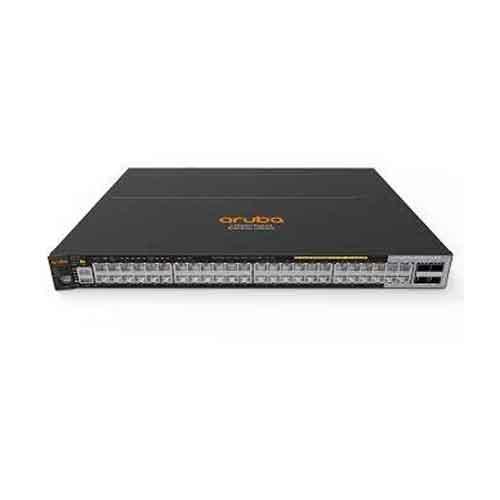 HPE Aruba J9729A 2920AL 48G Switch
Part Number: J9729A
Type: Aruba 2920 48G POE+ Switch
Switching capacity: 176 Gb/s
power: 370 W
Dimensions: 4.39 x 44.25 x 33.6 cm (1.73 x 17.42 x 13.23 in)
UPC: 00886112322595
CONDITION: Refurbished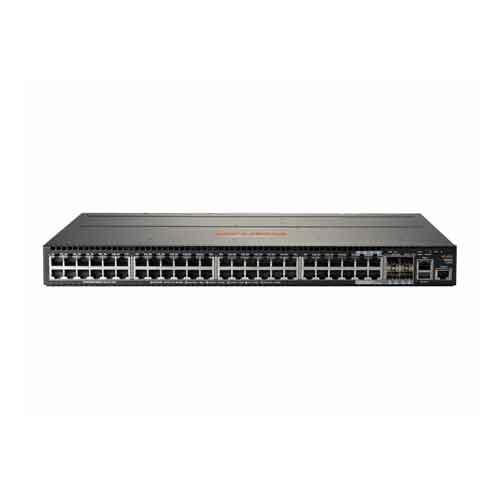 HPE Aruba JL072A 3810M 48G Switch
Part Number: JL072A
UPC: 00888793596586
Ethernet Technology: Gigabit Ethernet
Network Technology: 10/100/1000Base-TX
CONDITION: New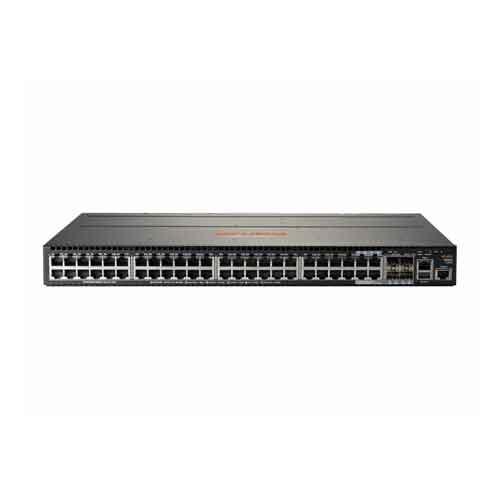 HPE 538113 B21 16 Port Switch
Part Number: 538113-B21
UPC: 00884962022948
Device Type: Switch - 16 ports
Type: Plug-in module
Ports: 16 x 10 Gigabit SFP+
Interfaces: 16 x 10Gb Ethernet - SFP+ 1 x USB - management
CONDITION: Refurbished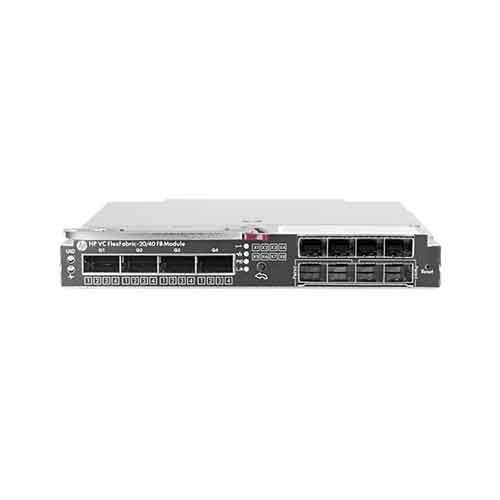 HPE 691367 B21 40GbE 28 Port Virtual Connect Module
Part Number: 691367-B21
UPC: 00886112939700
Enclosure Type: Plug-in module
Ports: 16 x 10/20Gb Ethernet (midplane downlink) + 2 x 20Gb Ethernet (cross connect link) + 4 x 40 Gigabit QSFP+ (uplink) + 8 x 10 Gigabit SFP+ (uplink)
Capacity: Network access groups: 128
CONDITION: Refurbished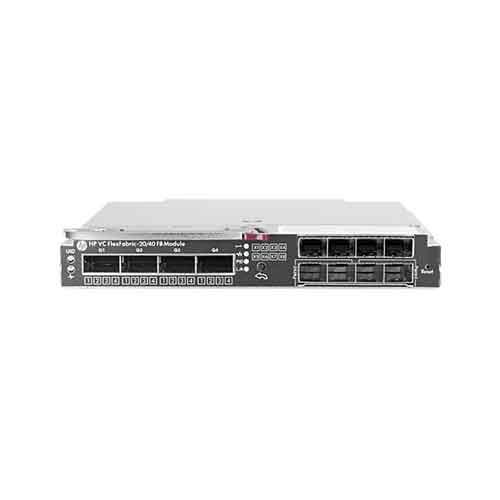 HPE 699350 001 40GbE 28Port Virtual Connect Module
Part Number: 699350-001
UPC: 00880959390632
Enclosure Type: Plug-in module
Ports: 16 x 10/20Gb Ethernet (midplane downlink) + 2 x 20Gb Ethernet (cross connect link) + 4 x 40 Gigabit QSFP+ (uplink) + 8 x 10 Gigabit SFP+ (uplink)
Capacity: Network access groups: 128
CONDITION: Refurbished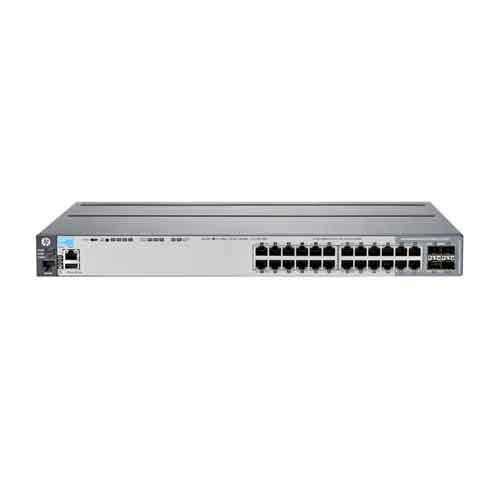 HPE Aruba J9726A 2920 24G Managed Switch
Part Number: J9726A
UPC: 00886112321970
Processor: 1 x ARM : 625 MHz
RAM: 512 MB - SDRAM
Subtype: Gigabit Ethernet
Ports: 20 x 10/100/1000 + 4 x combo Gigabit SFP
Switching capacity: 128 Gbps
Flash Memory: 1 GB
CONDITION: Refurbished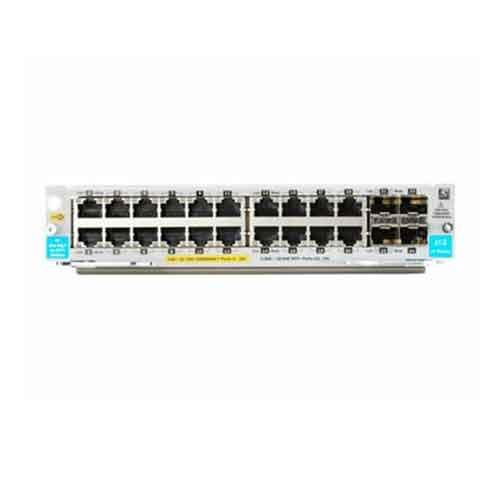 HPE Aruba J9986 61001 5400R 24 Port Module
Part Number: J9986-61001
UPC: 00888182604243
Form Factor: Plug-in module
Interfaces: 24 x 1000Base-T (PoE+) - RJ-45
Data Transfer Rate: 1 Gbps
Ports: Gigabit Ethernet (PoE+) x 24
CONDITION: New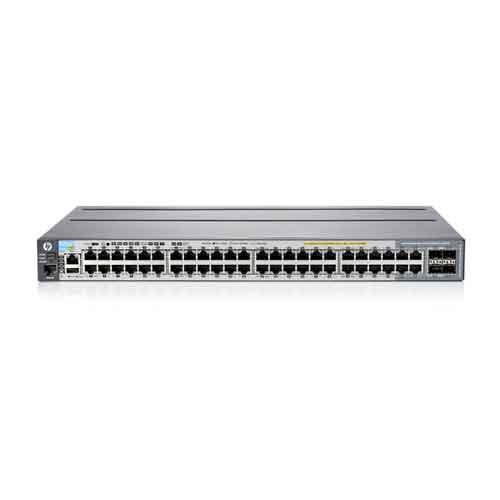 HPE J8693 61001 ProCurve 3500 48G Managed Ethernet Switch
Part Number: J8693-61001
UPC: 00882780457898
Switch fabric speed: 153.6 Gbps
Power consumption: 705 Watt
Input frequency: 50 / 60 Hz
Power supply PoE: 398 Watt
Input voltage: 100-127 / 200-240 Volt AC
CONDITION: New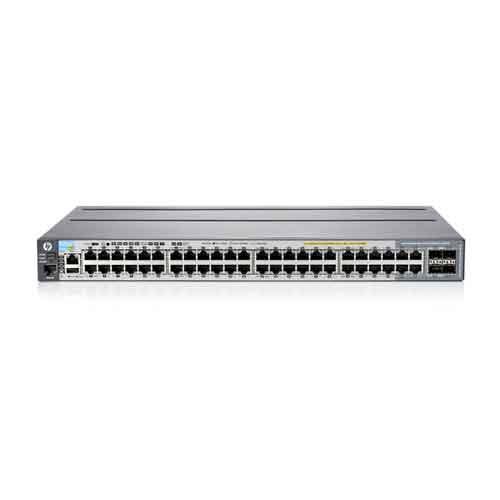 HPE J8693 61301 ProCurve 3500 48G Managed Ethernet Switch
Part Number: J8693-61301
UPC: 00882780457928
Switch fabric speed: 153.6 Gbps
Power consumption: 705 Watt
Input frequency: 50 / 60 Hz
Input voltage: 100-127 / 200-240 Volt AC
Form factor: 1U Height (Rack-mountable)
CONDITION: New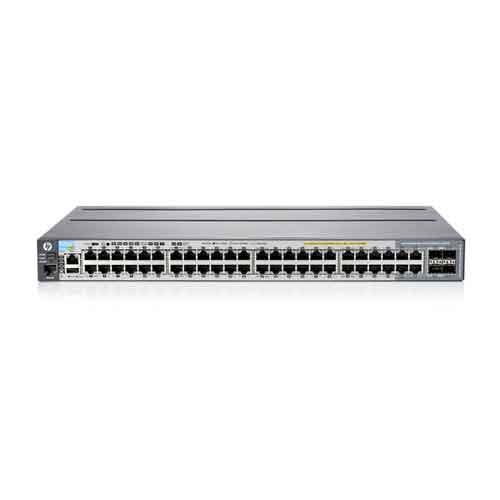 HPE J8693 61401 ProCurve 3500 48G Managed Ethernet Switch
Part Number: J8693 61401
UPC: 00882780457928
Switch fabric speed: 153.6 Gbps
Switching capacity: 149.8 Gbps
Power consumption: 705 Watt
Input frequency: 50 / 60 Hz
Form factor: 1U Height (Rack-mountable)
Input voltage: 100-127 / 200-240 Volt AC
CONDITION: New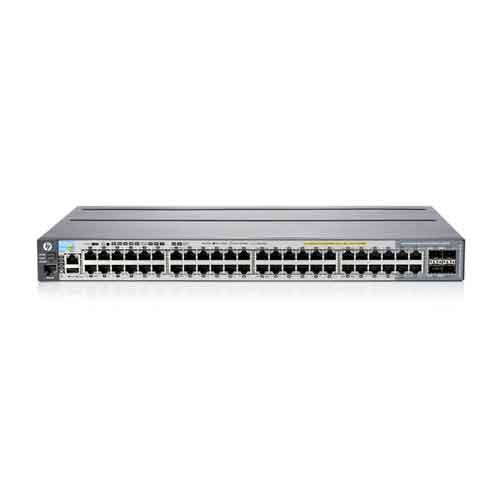 HPE J8693 69001 ProCurve 3500 48G Managed Ethernet Switch
Part Number: J8693-69001
UPC:00882780457898
Switching capacity: 149.8 Gbps
Power consumption: 705 Watt
Input frequency: 50 / 60 Hz
Input voltage: 100-127 / 200-240 Volt AC
Form factor: 1U Height (Rack-mountable)
CONDITION: New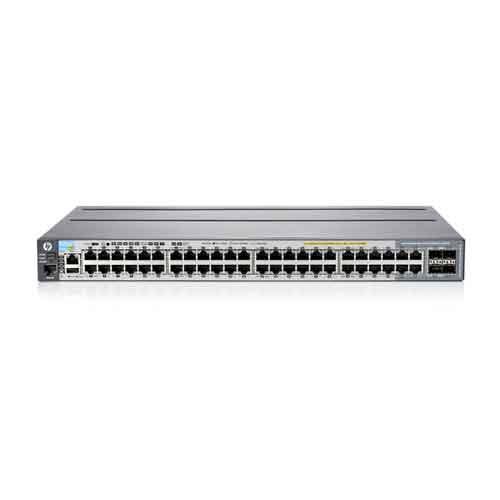 HPE J8693A ProCurve 3500 48G Managed Ethernet Switch
Part Number: J8693A
UPC:00882780457928
Switch fabric speed: 153.6 Gbps
Switching capacity: 149.8 Gbps
Input frequency: 50 / 60 Hz
Form factor: 1U Height (Rack-mountable)
Input voltage: 100-127 / 200-240 Volt AC
CONDITION: New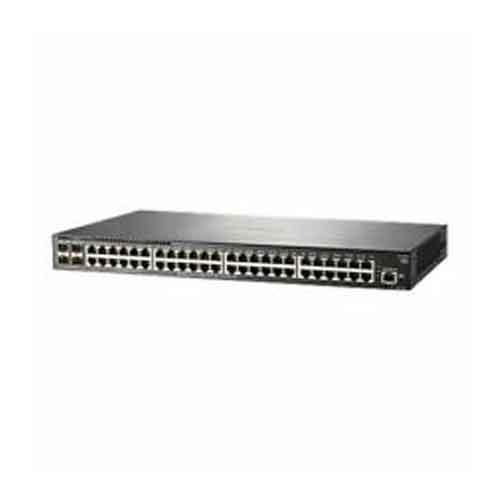 HPE J8693A ABA ProCurve 3500 Managed Ethernet Switch
Part Number: J8693A ABA
UPC: 00882780457898
Input frequency: 50 / 60 Hz
Power supply PoE: 398 Watt
Switch fabric speed: 153.6 Gbps
Input voltage: 100-127 / 200-240 Volt AC
CONDITION: New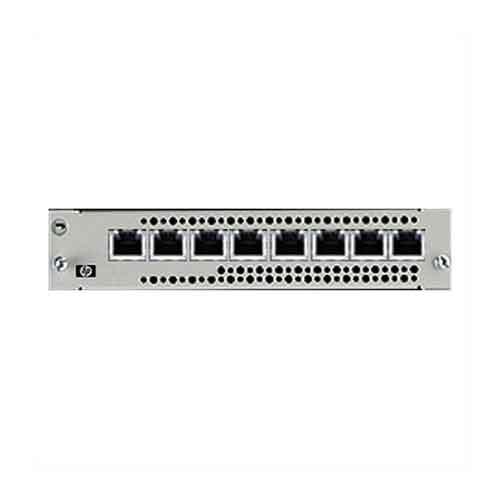 HPE J9538A 8 Port Switch
Part Number: J9538A
UPC: 00885631940877
Device Type: Expansion Module - 8 Ports
Form Factor: Plug-in Module
Connectivity Technology: Wired
Data Transfer Rate: 10 Gbps
Data Link Protocol: 10 Gigabit Ethernet
CONDITION: Refurbished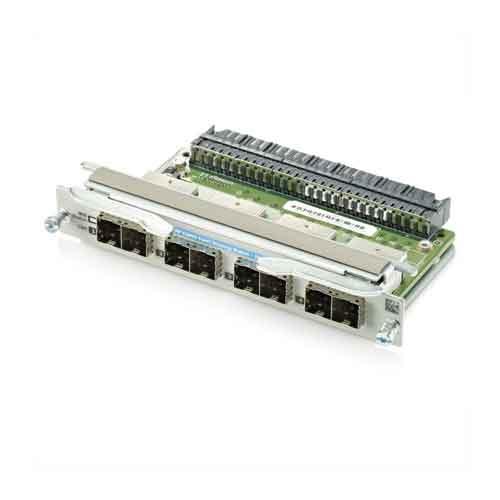 HPE J9577 4 Port Network Stacking Module
Part Number: J9577
UPC: 00000886334084
Device Type : Network Stacking Module - 4 Ports
Form Factor : Plug-in Module
CONDITION :New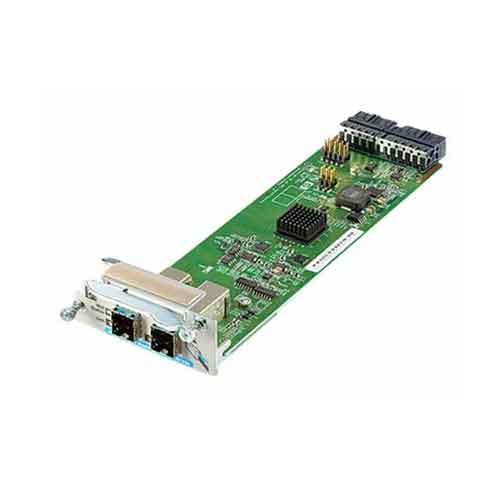 HPE J9733 61001 2 Port 48 Gigabit Stacking Module
Part Number: J9733 61001
UPC: 00000886334084
Number Of Ports: 2
Device Type: Stacking Module
Transfer Rate: 48-Gigabit
CONDITION: New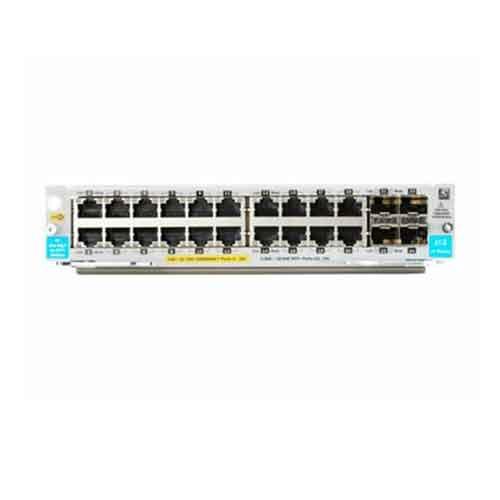 HPE J9821 61001 Aruba 5406R Switch Module
Part Number: J9821-61001
UPC: 00888182309025
Device Type: Switch Managed
Subtype: Gigabit Ethernet
Rack Units: 4U
Power Supply Slots: 2
CONDITION: New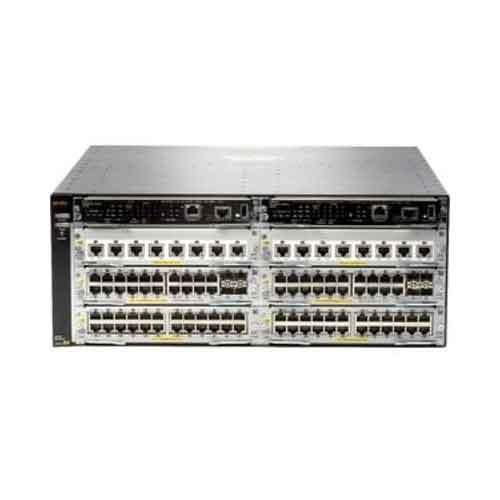 HPE J9821A Aruba 5406R zl2 Switch Module
Part Number: J9821A
UPC: 00888182309025
Device Type: Switch - Managed
Enclosure Type: Rack Mountable 4U
Subtype: Gigabit Ethernet
CONDITION: New
HPE Aruba J9822A 5412R zl2 Switch
Part Number: J9822A
UPC: 00888182309032
switching Capacity: 1920 Gbps
Switch Fabric Speed: 2030 Gbps
Input Voltage: 100 - 127 / 200 - 240 VAC, rated
CONDITION: New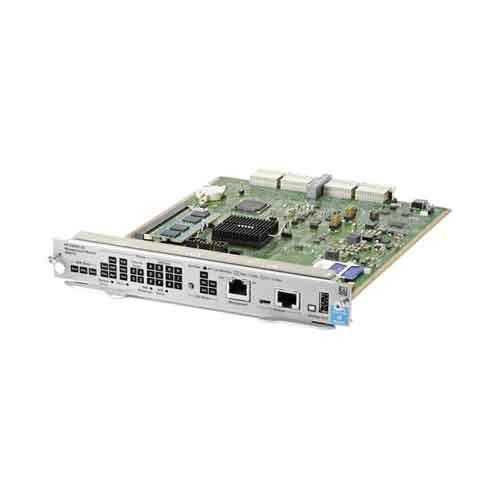 HPE J9827 61001 5400R ZL2 Management Module
Part Number: J9827-61001
UPC: 00888182309087
Device Type: Network Management Device
Connectivity Technology: Wired
Form Factor: Plug-in Module
Interfaces: 1 x Console - RJ-45 ¦ 1 x Management - RJ-45
CONDITION: New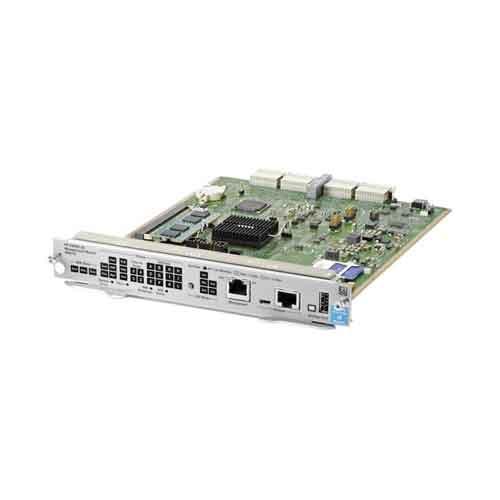 HPE J9827A 5400R ZL2 Management Module
Part Number: J9827A
UPC: 00888182309087
Device Type: Network Management Device
Connectivity Technology: Wired
Form Factor: Plug-in Module
CONDITION: New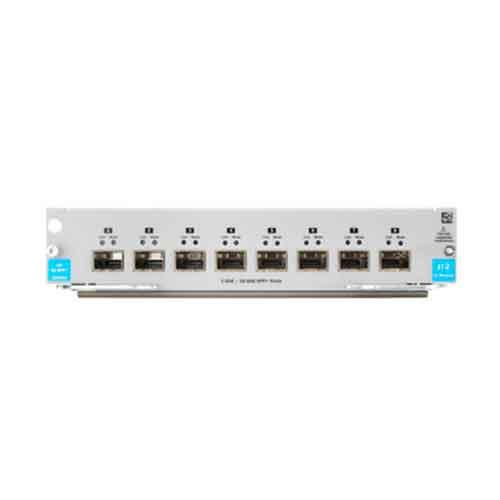 HPE J9993 61001 5400R 8 Port Module
Part Number: J9993-61001
UPC: 00883585354634
Device Type: Expansion Module
Form Factor: Plug-in Module
Data Transfer Rate: 10 Gbps
Connectivity Technology: Wired
CONDITION: New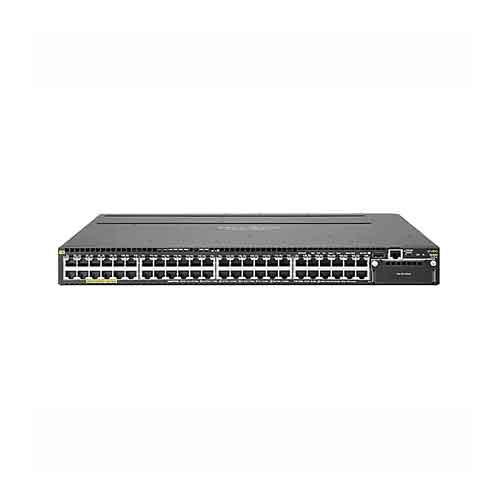 HPE Aruba JL076A 3810M Switch
Brand: HPE
Part Number: JL076A
UPC: 00656541851351
CONDITION: New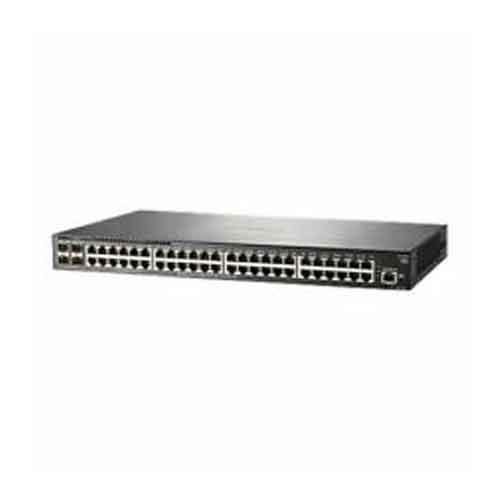 HPE Aruba JL357 61001 2540 48G Managed Switch
Brand: HPE
Part Number: JL357 61001
UPC: 00190017094861
CONDITION: New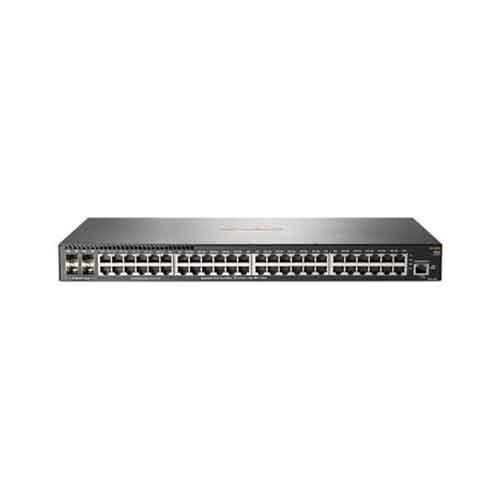 HPE JL357A ABA Aruba 2540 48G Switch
Brand: HPE
Part Number: JL357A ABA
UPC: 00190017094861
CONDITION: New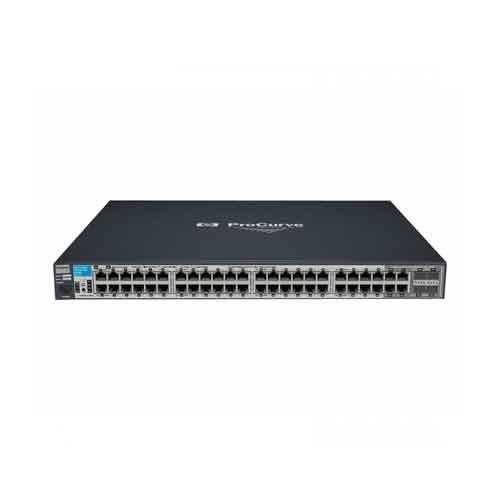 HPE Procurve J9145A 2910al 24 Port Managed Switch
Brand: HPE
Part Number: J9145A
UPC: 00658759139559
CONDITION: Refurbished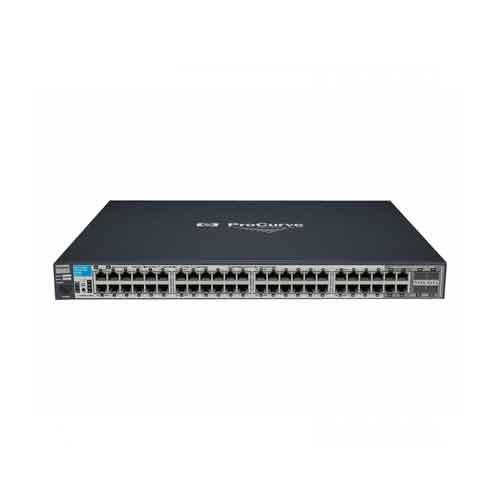 HPE Procurve J9147A 2910al 48G Switch
Brand: HPE
Part Number: J9147A
UPC: 00884420767114
CONDITION: Refurbished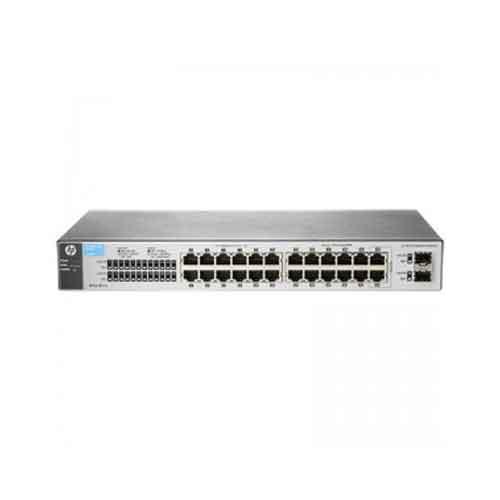 HPE OfficeConnect J9801A 1810 24 Switch
Brand: HPE
Part Number: J9801A
UPC: 00887111275059
CONDITION: Refurbished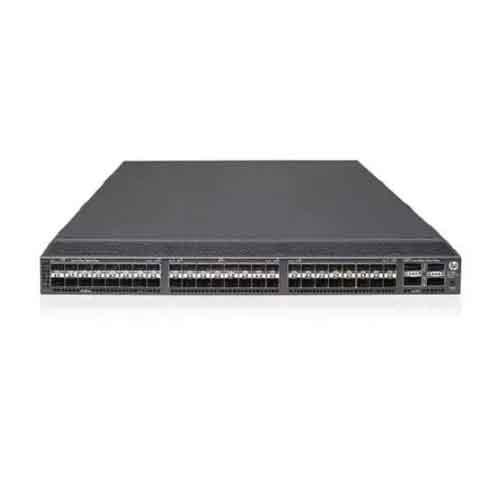 HPE FlexFabric JC772A 5900AF Switch
Brand: HPE
Part Number: JC772A
UPC: 00886111975945
CONDITION: Refurbished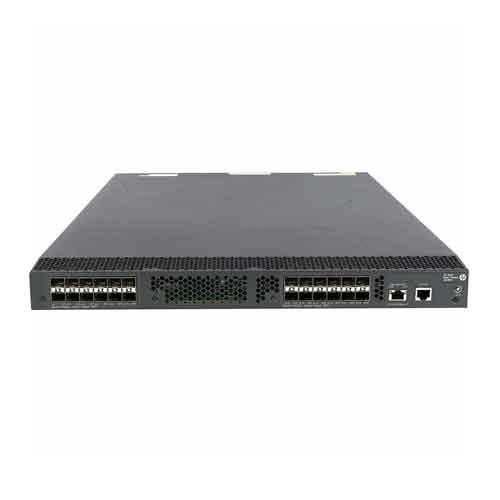 HPE Procurve JG296A 5920AF Managed Switch
Brand: HPE
Part Number: JG296A
UPC: 00886111820023
CONDITION: New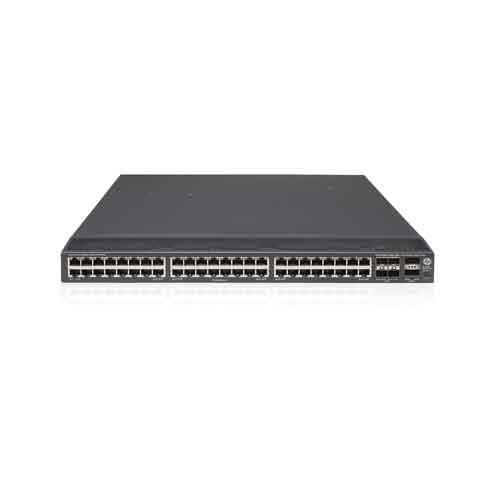 HPE FlexFabric JG510A 5900AF Switch
Brand: HPE
Part Number: JG510A
UPC: 00658759143600
CONDITION: New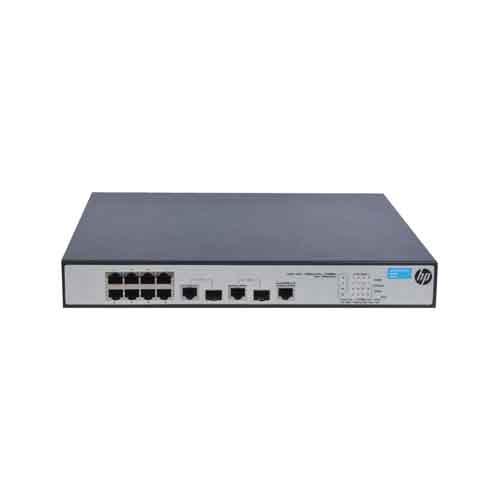 HPE OfficeConnect JG537A 1910 8 Switch
Brand: HPE
Part Number: JG537A
UPC: 00887758142509
CONDITION: Refurbished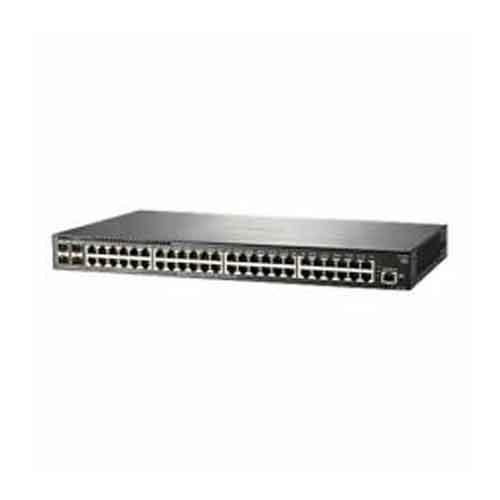 HPE Aruba JL357A 2540 48G Managed Switch
Brand: HPE
Part Number: JL357A
UPC: 00190017094861
CONDITION: New