Dell Solutions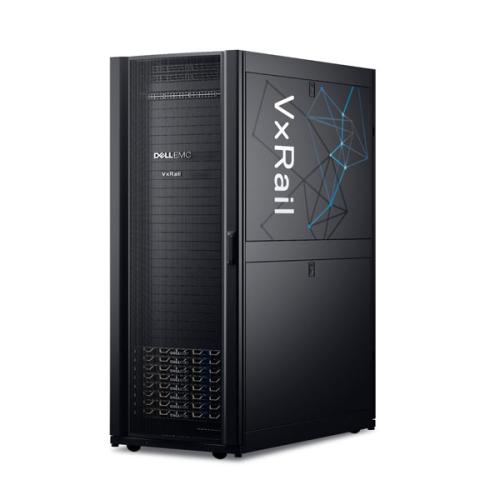 Dell VMware Cloud Foundation on VxRail
With one comprehensive platform, Vx-Rail offers a straight and easy path to modern apps and the multicloud as the only jointly built HCI solution with extensive VCF connectivity.
AS Platform:-
Cloud by design is a consistent infrastructure and operations in the VxRail and VMware environments that you are familiar with.
Full cloud infrastructure lifecycle management automation, covering hardware and software.
Tanzu is easily accessible through simplified deployment at cloud scale.
Versatile storage alternatives, such as vSAN and Dell storage arrays, support more workloads
Portability and management of workloads across Multicloud
Built-in Tanzu-ready software-defined networking and security.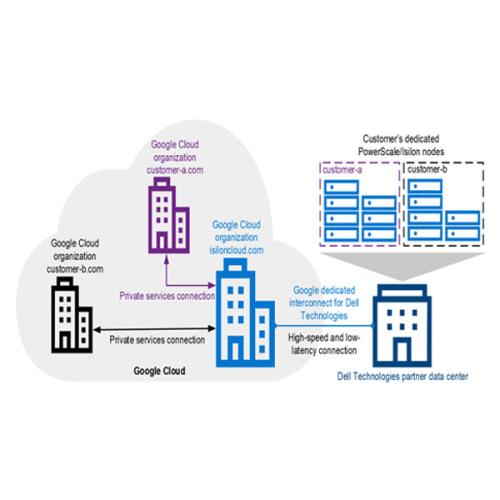 Dell PowerScale For Google Cloud Solutions
The most demanding high-performance and bandwidth-intensive workloads may run in Google Cloud thanks to PowerScale for Google Cloud. The filesystem has performance that scales with capacity up to a staggering 33PBs of effective capacity in a single namespace. This is a fully integrated native Google Cloud service run by Dell Technologies Services, who handle the environment during its entire lifecycle.
AS platform :-
Use access to up to 50 PiB per namespace to run machine learning models against high-resolution data for improved model accuracy
With on-demand compute and storage resources, you may expedite genomic analysis research while reducing expenses for any project size.
Run analytics on large data. The Hadoop Distributed File System layer is natively integrated with PowerScale storage, the first scale-out NAS platform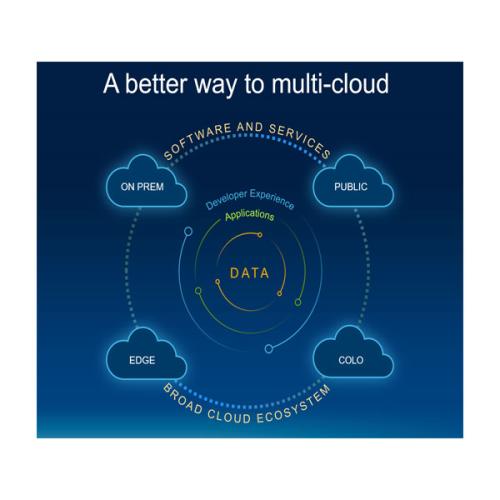 Dell MultiCloud Data Services
Hosting, cloud connectivity, storage, and data protection platforms are all provided by MultiCloud Data Services as fully managed services. You may use your data on-premises and simultaneously access it from several public clouds thanks to PowerMax, PowerStore, PowerProtect, and PowerScale, as well as Faction's networking intellectual property. Disaster recovery over several clouds, test and development, and distributed high performance computing are examples of typical use cases.
As more and more applications are moved to the cloud, the ability to transfer workloads between clouds and perform flexible, straightforward backups and restores of data stored in the public cloud becomes quite significant and enables businesses to decide where to operate their workloads. With assurance and at a low cost-to-protection, Multi-Cloud Data Services for Dell EMC PowerProtect secures data stored in many public clouds from a single location.
Multi-Cloud Data Protection:-
Trusted and Centralized
Cost-Effective
Reduce Management Overhead.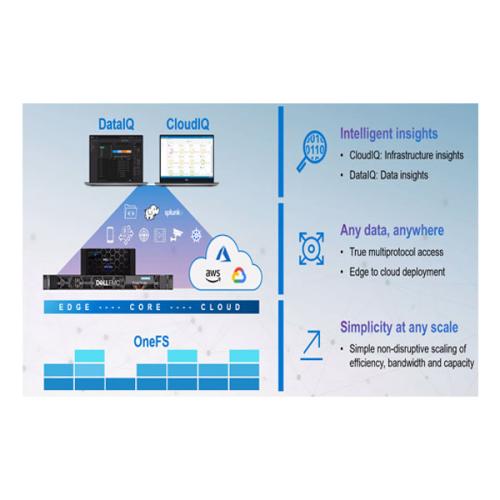 Dell Cloud Storage For Unstructured Data
For unstructured data storage, Dell Technologies offers a variety of private, multicloud, and native cloud storage options. Our cloud services bring to the cloud the performance at scale, operational efficiency, and administrative simplicity of Dell PowerScale, the world's most flexible1 and secure2 scale-out NAS system. We give businesses the ability to use cloud economics to implement the best service. Now, businesses may set up OneFS in the public cloud and access AWS's cutting-edge capabilities. We give our customers a variety of options, from installing an APEX as-a-service portfolio of elastic storage resources to a software-defined public cloud offer, to directly connecting to the cloud for multicloud agility.
Utilise our file and object cloud services to boost company results :-
Benefit from OneFS's security and enterprise-grade data services in a public cloud.
Store and manage your object data at a scale comparable to the public cloud.
Obtain operational agility that exceeds the capabilities of a single cloud.
Allow for easy data transfer between on-premises and the cloud.
Transfer data between your data centre and the cloud and gain data insights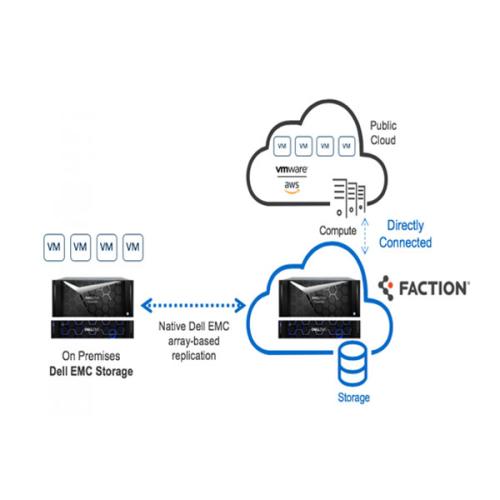 Dell Cloud Storage Solutions
Wherever data is created and kept, Dell storage offers a uniform experience. Utilise both on-premises and cloud computing to process your data, and keep operational consistency by using standardised management tools throughout the entire cloud ecosystem.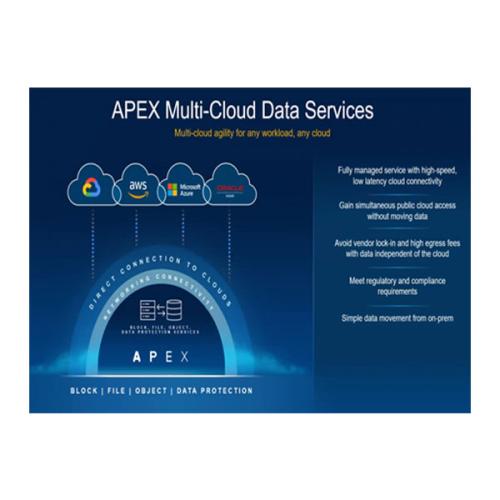 Dell APEX MultiCloud Services
APEX offers comprehensive IT infrastructure solutions for a variety of data and workload needs, allowing you to quicken innovation, react to changing needs, and maintain control over IT operations.
In order to accommodate shifting workload demands, Dell APEX Data Storage Services File now offers a new performance tier that offers high performance and high density for medium- to large-scale deployments.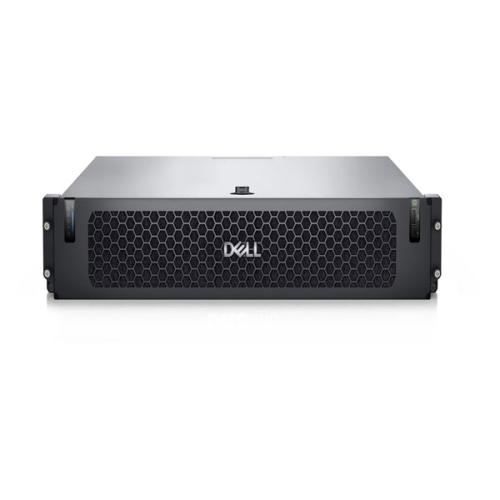 Dell OEM PowerEdge XR Servers
With advanced OEM customization, corporate compute capabilities, and performance that thrives in challenging edge conditions like never before, you can capture and analyze more data at the edge.
We supported these are XR Servers like PowerEdge XR4000 Server, PowerEdge XR5610 Server, PowerEdge XR7620 Server, PowerEdge XR8000 Server.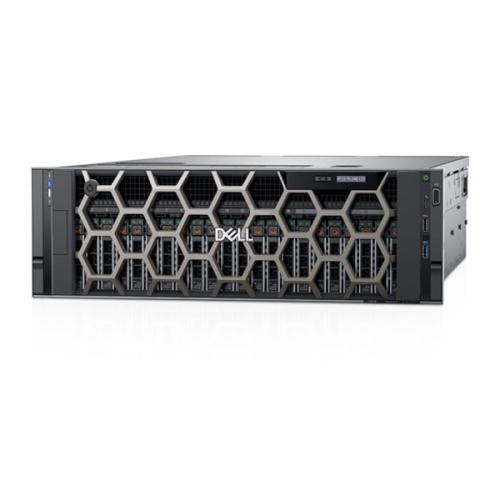 Dell OEM Four Socket PowerEdge Servers
The best performance for the most demanding tasks, including data analytics, AI, and GPU database acceleration, is provided by four-socket (four CPU) rack servers.
We supported these are Four socket like PowerEdge R840 Server, PowerEdge R940 Server, PowerEdge R940xa Server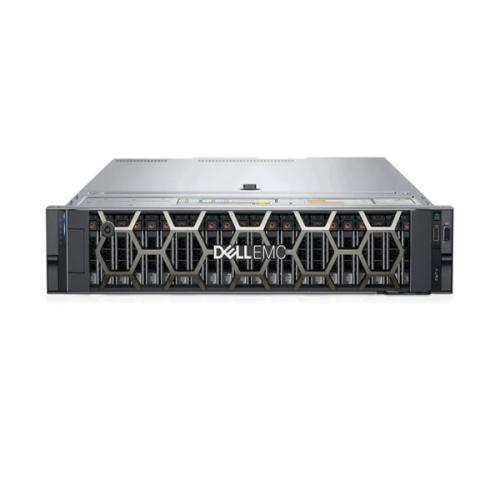 Dell OEM Two Socket PowerEdge Servers
Wide range of capabilities are available on two-socket (dual CPU) rack servers to handle more demanding applications. obtainable in price and performance ranges that are suitable for most situations.
We supported these are Two socket like PowerEdge R440 Server, PowerEdge R450 Server, PowerEdge R540 Server, PowerEdge R550 Server, PowerEdge R650 Server, PowerEdge R650xs Server, PowerEdge R750 Server, PowerEdge R750xa Server, PowerEdge R750xs Server, PowerEdge R740 Server, PowerEdge R740xd Server, PowerEdge XR2 Server, PowerEdge R660 Server, PowerEdge R760 Server, PowerEdge R6625 Server, PowerEdge R7625 Server.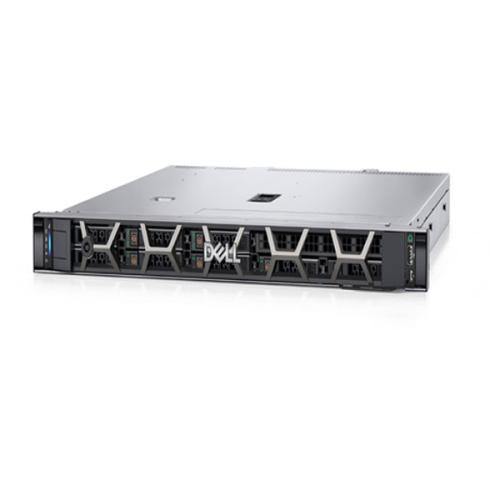 Dell OEM One Socket PowerEdge Servers
Rack servers with a single socket and a single CPU provide a cost-effective balance of performance and storage. Easily expands and changes with your business.
We supported these are one socket like PowerEdge R240 Server, PowerEdge R340 Server, PowerEdge R250 Server, PowerEdge R350 Server, PowerEdge XR11 Server, PowerEdge XR12 Server, PowerEdge XR4000 Server, PowerEdge R6615 Server, PowerEdge R7615 Server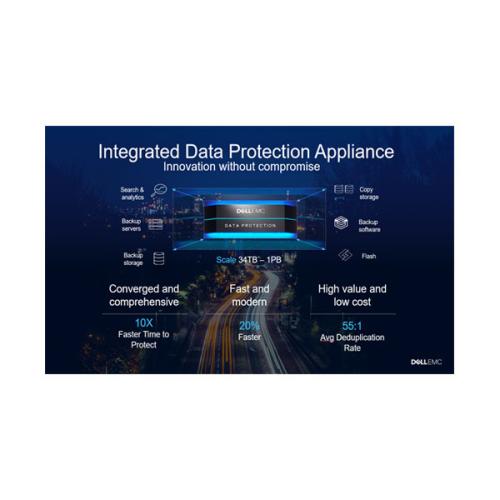 Dell OEM Storage and Data Protection Solutions
With customized storage and data protection solutions, you may achieve great dreams and valuable commercial results.
The secret to achieving better client outcomes may lie in selecting the best technology on which to base your solution. Watch a brief webinar that discusses some of our cutting-edge technologies.
We supported these are OEM Storage like DELL VXRAIL, DELL POWERVAULT, DELL POWERSCALE, DELL POWERSTORE, DELL POWERFLEX, DELL POWERPROTECT Storage.
Primary Storage :-
Dell PowerVault- OEM-READY BLOCK STORAGE : Block storage with SAN, DAS, JBOD, and edge workload optimization.
Dell Unity XT- HYBRID BLOCK AND FILE STORAGE : Midrange storage with no compromises for a multi-cloud environment
Dell PowerStore- OEM-READY ALL-NVME STORAGE : Software-driven unified storage
Dell PowerMax- MULTI-NODE NVME STORAGE : High-performance end-to-end NVMe storage.
Unstructured Storage :-
Dell PowerScale- OEM-READY FILE STORAGE : OEM-Ready scale-out file storage for your edge, to core, to cloud workloads
ECS- OBJECT STORAGE : Cloud-scale geo-distributed object storage
ObjectScale- SOFTWARE-DEFINED OBJECT STORAGE : Object storage designed for Kubernetes
Streaming Data Platform- STREAMING DATA : Ingesting, storing and analyzing continuously streaming data in real-time
HCI AND SDS OEM :-
Dell VxRail- HYPERCONVERGED INFRASTRUCTURE (HCI): Integrated systems optimized for VMware with flexible deployment options
Dell PowerFlex- SOFTWARE DEFINED INFRASTRUCTURE : Combining compute and storage to deliver flexibility and elasticity with predictable performance.
DATA PROTECTION :-
Dell PowerProtect Data Manager Appliance- INTEGRATED DATA PROTECTION APPLIANCE : Simple, modern and secure data protection appliance based on PowerProtect Data Manager
Dell PowerProtect DD Series- TARGETED APPLIANCE : Next generation backup appliance delivering on performance, efficiency and scale
APEX BACKUP SERVICES- DATA PROTECTION : Scalable, secure data protection to the cloud for SaaS applications, endpoints and hybrid workloads
Cyber Recovery Solution- DATA PROTECTION : Protect and isolate critical data from ransomware and other sophisticated threats
Dell PowerProtect Data Manager- DATA PROTECTION SOFTWARE : Software defined data protection.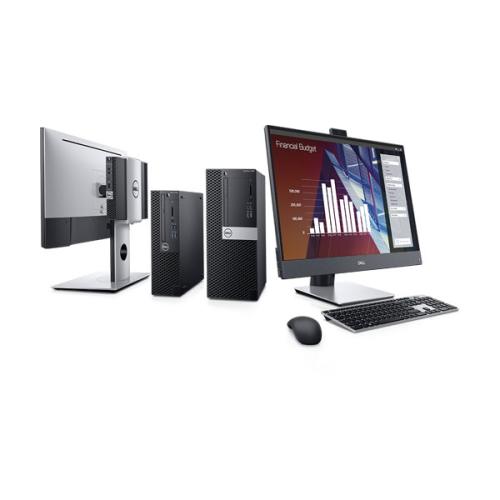 Dell OEM Client Solution For Business
Utilizing the support of Dell OEM's Client Solutions, you may quickly enter the market with off-the-shelf OEM goods that are specialized to your customer's industry.
Dell Optiplex Desktops :-
All-in-one, minitower, and micro form factors can all benefit from OptiPlex's stability, performance, and scalability. Get pre-made, customized alternatives for the Micro with increased stability and life, as well as industrialized features for the XE4 SFF and Tower.
We supported these are Optiplex Desktops like OptiPlex XE4 SFF / MT desktop, OptiPlex 7000 Micro Form Factor desktop, Precision 3460 XE SFF desktops.
Dell Precision Workstations :-
Dell Precision features mobile form factors visuals and compute capability from a small, 1U rack mini-tower. Get items that are off-the-shelf, custom-made, and have unbranded, industrialized, longer lives that satisfy your OEM and industry criteria.
We supported these are OEM Client Solutions like Precision 3260 XE Compact Workstation, Precision 3460 XE SFF Workstation, Precision 3660 XE Tower Workstation, Precision 3930 XL Rack Workstation, Precision 5860 XL Tower Workstation, Precision 7960 XL Tower Workstation, Precision 7960 XL Rack Workstation
Dell Edge Gate Way :-
You may utilize edge-generated data to its full potential with the aid of Edge Gateway. Gain useful information where you need it, connect securely across OT/IT environments, get consistent performance wherever you are, and customize OEM-ready choices to meet your requirements.
We supported these are Dell Edge Gateway like 3200 & 5200
Dell Latitude Rugged Mobility :-
Latitude tough laptops are made to withstand a variety of environmental factors, including fungus, shock from gunshots, sun radiation, vibration, immersion, and temperature. MIL-STD-810* and the Ingress Protection standard certifications.
We supported these are LATITUDE RUGGED MOBILITY like Latitude 5430 Rugged Notebook, Latitude 7330 Rugged Extreme, Latitude 7220 Rugged Extreme Tablet.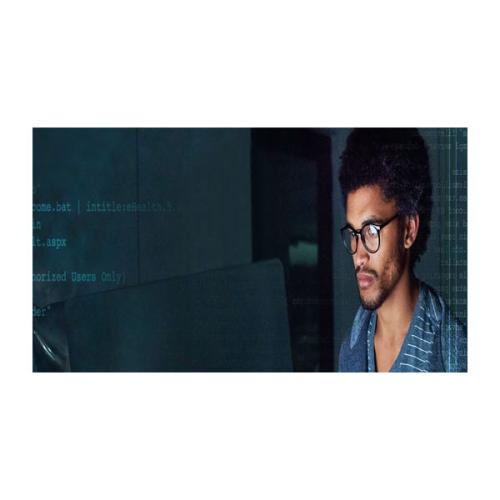 Dell DevOps Solution For Business
Dell DevOps is a collection of procedures that businesses use to speed up and streamline their IT operations. Dell Technologies assists businesses in pragmatically evolving existing investments to adopt new methods through the use of standardised APIs, integrations with widely used automation frameworks, and advanced tooling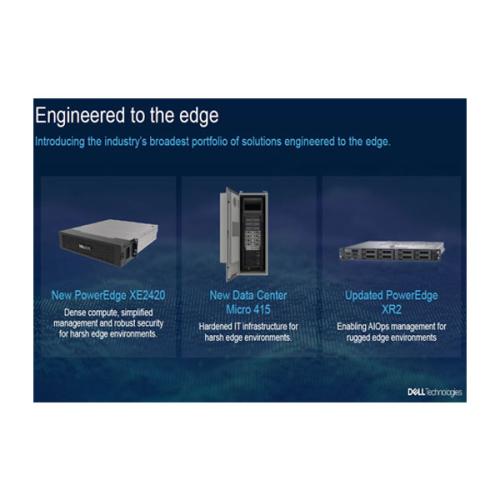 Dell Edge Computing Solutions
The edge is the location where data is used close to the point of generation to produce immediate, crucial value. It is much easier to quickly identify inefficiencies, enhance user experiences, and advance your innovation priorities when you can analyse and act on data at the source.
Our edge solutions address these issues by optimising operations, producing insights when and when you need them and offering security from the design phase through deployment—all while your edge grows and changes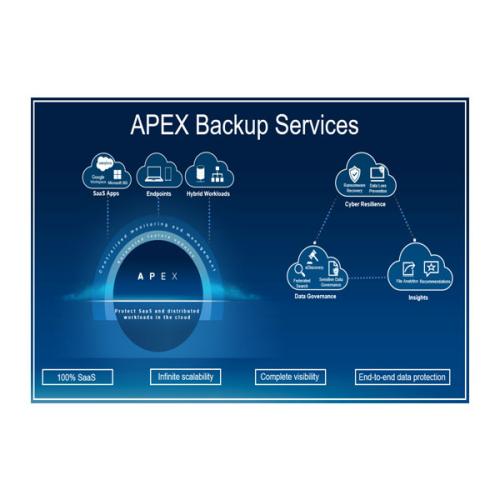 Dell APEX Backup Services
Dell APEX Backup Services delivers high performance and secure backup, long-term retention and automated compliance. Through a single console, customers have complete visibility and a consistent management experience across SaaS applications, endpoints and hybrid workloads. Dell APEX Backup Services offers infinite, ondemand scalability and ensures predictable and controllable costs.
Data protection for SaaS apps, endpoints and hybrid workloads :
Protect SaaS-based applications :-
Dell APEX Backup Services for SaaS apps delivers unified data protection, management and information governance, including automated compliance and legal hold. A single dashboard provides complete visibility across Microsoft 365, Google Workspace and Salesforce.
Protect endpoint devices :-
Dell APEX Backup Services for endpoints provides centralized, secure protection of desktops, laptops and mobile devices. It offers assurance that your endpoint devices are protected, whether in the office or on the road. IT admins can remotely manage cloud backup and restore operations from the centralized cloud portal. Self-service restores are possible via a web interface and from mobile device apps – including iOS and Android. Desktop and laptop support includes Windows, Linux and CentOS
Protect hybrid workloads :-
Dell APEX Backup Services for hybrid workloads enables organizations to centralize the data protection of virtualized environments, databases, file servers and network attached storage (NAS). Dell APEX Backup Services for hybrid workloads offers advanced functionality including long-term retention, reporting and insight into cloud storage utilization. It protects workloads running in the cloud and on-premises workloads to the cloud.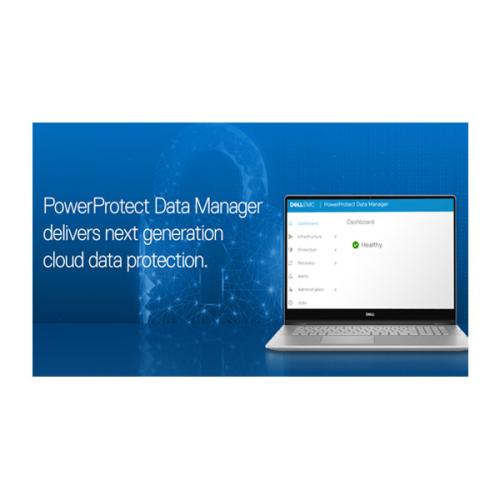 Dell PowerProtect Data Manager
Software : It Defined data protection
Autonomous operations : Automated discovery and protection of databases, virtual machines, file systems and Kubernetes containers
Multicloud optimized : Extend protection with backup to cloud, backup in-cloud, long term retention and cloud disaster recovery
Unique VMware protection : Ensure availability of all your VMs at scale without business disruption
Cyber recovery : Increase business resiliency to rapidly recovery from cyber incidents
Self-service backup and restore : Enable data owners from their native interfaces
Centralized oversight and governance : Mitigate risk and assures compliance of SLAs and SLOs
Simple protection workflows: Minimize daily operations
Cloud-based monitoring and analytics
Efficient protection : Protect data directly to PowerProtect appliances
PowerStore backup and recovery support
PowerProtect Data Manager Appliance : Integrated data protection platform in a single appliance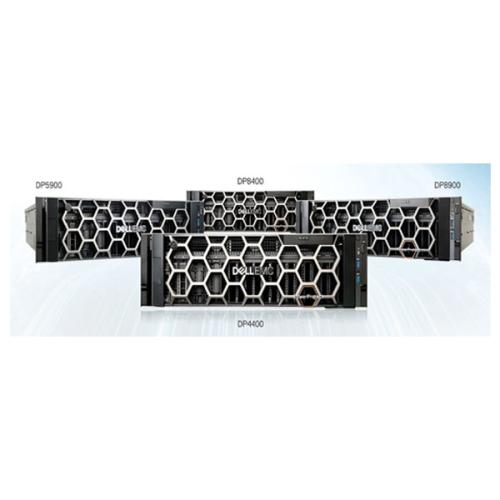 Dell PowerProtect DP Series Appliances
Brand : Dell
Processor : Intel Xeon
Drive Type : SAS 12 TB
Built- In Networking : 8x RJ45 or 8x SFP Optical links
Maximum Throughput : Up to 9 TB/hr
Maximum Logical Capacity : 4.8 PB
W/ Cloud Tier : 14.4 PB
Power : 475 VA
Maximum Usable Capacity : 8 to 96 TB
Dimensions : 17.09 x 28.17 x 3.42 (inches WDH), 434 x 715.5 x 86.8 (mm WDH)
Weight (LBS) : 72.8 lbs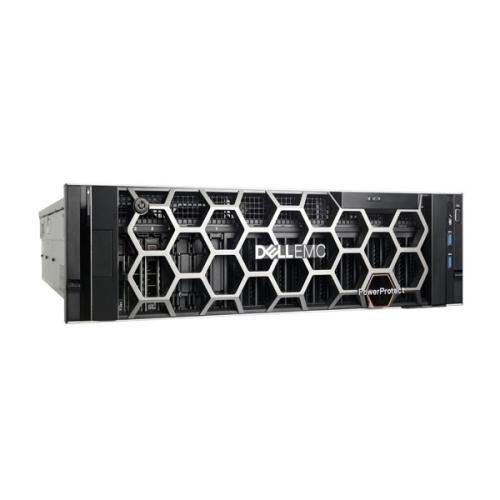 Dell PowerProtect DD Series Appliances
Brand : Dell
Dimensions : 17.1 x 29.6 x 3.5
Max Throughput : Up to 4 TB/hr
Max Throughput (DD Boost) : Up to 11.2 TB/hr
Logical Capacity : Up to 4.8 PB
Logical Capacity with Cloud Tier : Up to 14.8 PB
Usable Capacity : Up to 96 TB
Usable Capacity with Cloud Tier : Up to 288 TB
Weight (LBS) : 73 lbs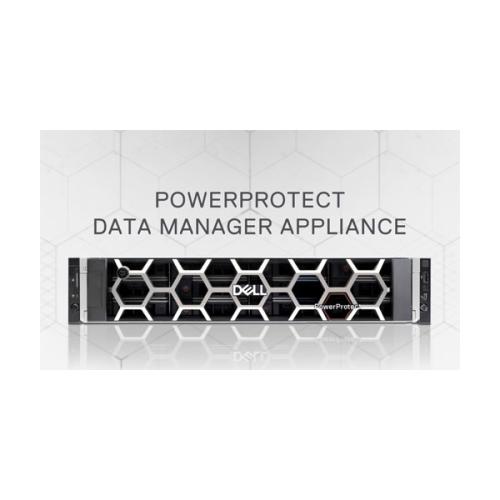 Dell PowerProtect Data Manager Appliance
Brand : Dell
Processor : 2x Intel Xeon
Drive Type : SAS 12 TB
Maximum Throughput : Up to 14.0 TB/hr
Maximum Logical Capacity : Up to 5.2 PB
W/ Cloud Tier : Up to 15.6 PB
Networking : Up to 10x 10GbBase-T (RJ45) or Up to 6x SFP28 (25Gb)/SFP+ (10Gb)
Thermal Rating (BTU/HR) : 4100 BTU/HR
Power : 952VA
Dimensions : 17.63 x 31.9 x 3.41 (inches WDH), 448 x 810.3 x 86.8 (mm WDH)
Operating Temperature : 50°F to 86°F (10°C to 30°C)
Non-Operating (TRANSPORTATION) Temperature : -40°F to 149°F (-40°C to 65°C)
Weight (LBS) : 95.24 lbs (43.2 kg)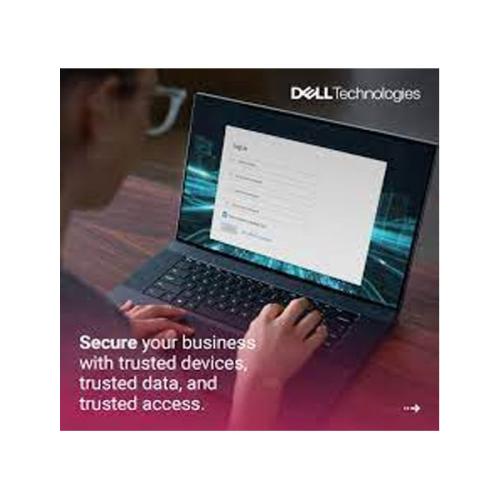 Dell Trusted Data Device
Make sure your infrastructure and endpoints are secure. Select the data solutions that are best for your particular context.
You can be sure that your data is always secure and that your workforce is operating at peak performance if you use software and infrastructure that have been specifically designed to be secure.
We supported these are Trusted device like PowerProtect Data Manager Appliance, powerProtect DD Series Appliances, PowerProtect DP Series Appliances, PowerProtect Data Manager, Dell APEX Backup Services.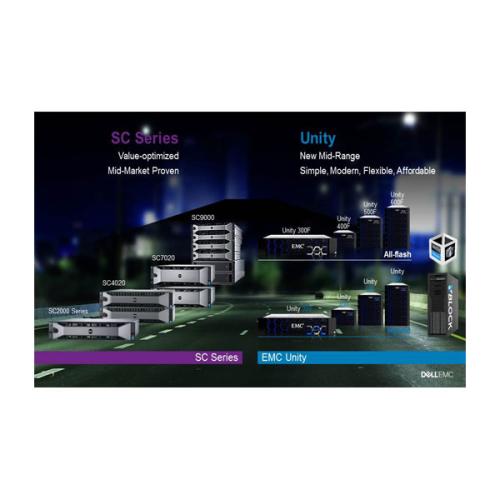 Dell Mid Market Data Storage For Business
The fundamental components of Dell PowerEdge servers are IT effectiveness and complete security. Every server is designed with industry-leading integration, automation, and deployment capabilities to easily safeguard and power a wide range of applications and workloads. Concentrate on managing your remote workforce knowing that your IT resources are secure, accessible, and protected.
We supported these are Mid-Market Storage like PowerStore 500T Storage, PowerStore X Model Storage, PowerVault ME5 Storage, Unity XT Storage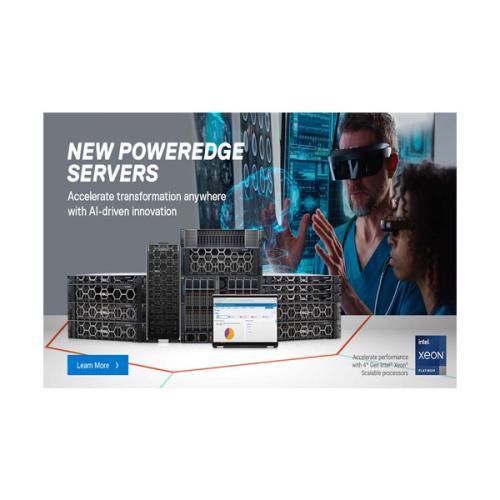 Dell Mid Market Servers For Business
The fundamental components of Dell PowerEdge servers are IT effectiveness and complete security. Every server is designed with industry-leading integration, automation, and deployment capabilities to easily safeguard and power a wide range of applications and workloads. Concentrate on managing your remote workforce knowing that your IT resources are secure, accessible, and protected.
We supported these are Mid-Market Servers like PowerEdge R750xs Server, PowerEdge R650xs Server.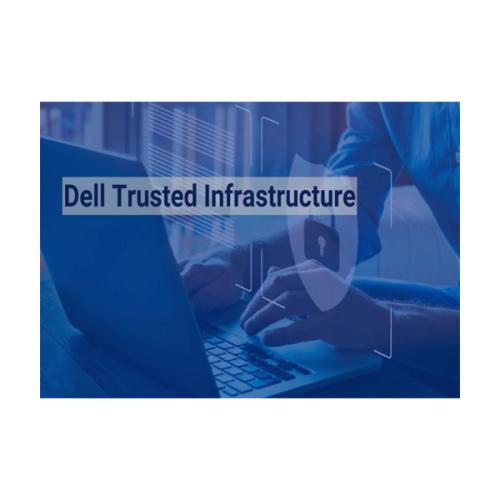 Dell Trusted Infrastructure With Secured
With dependable and secure access to apps and data made possible by scalable and adaptable infrastructure solutions, you can make sure that your organisation can work and learn from any location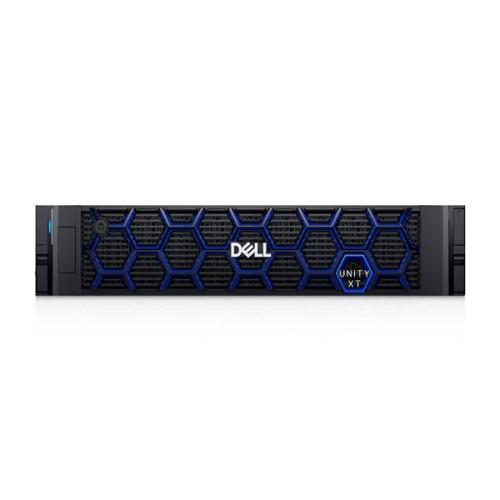 Dell Mid Market Security Solutions
With a singular partner who can provide all of your needs, you can keep your digital workplace productive by automating and streamlining how you manage, deploy, and support devices, connecting and collaborating with AI-based software with ease, and taking advantage of our flexible consumption options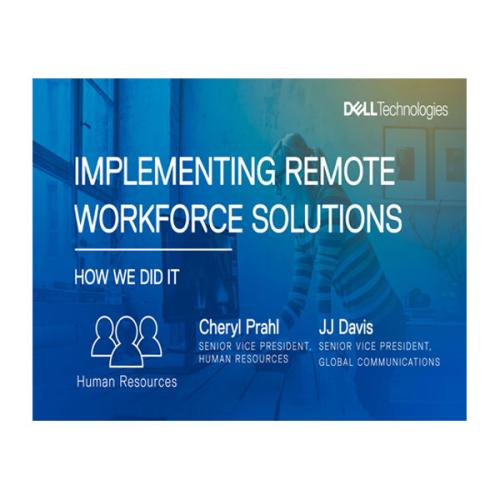 Dell Implementing Remote Workforce
Precision workstations, monitors, and peripherals from Dell Technologies combine performance and style with privacy and sustainability.
complete selection of accessories, including mice, speakers, webcams, and more devices to satisfy all of your wants and needs.
Best-in-class monitors for gaming, video conferencing, and curves.
Applications are optimized with ExpressResponse and Intel Adaptix Technology.
Auto-dimming and intruder prevention are incorporated into Dell PCs.
The first computers manufactured with recycled carbon fiber and bioplastics derived from trees are called Latitudes.
We supported Business Dell latitude laptops, Dell Precision Workstations, Dell Monitors and Peripherals devices are used.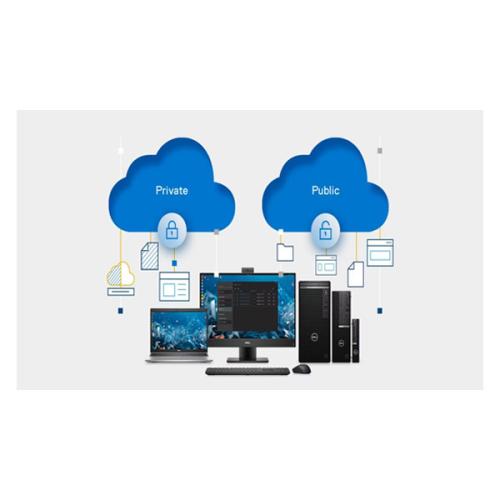 Dell Hybrid Client Solution
As the use of public, private, and hybrid clouds grows, it is more crucial than ever to make sure that the technologies your business adopts are simple to use, straightforward to manage, and secure to own. For this reason, Dell Hybrid Client is designed to provide simple access to programs and data, whether they are stored locally, in the cloud, or in a data center. Your team can operate productively both in the office and remotely thanks to this secure solution, which is designed for anytime, anywhere access.
We supported these are Thinclient like OptiPlex 3000 Thin Client, OptiPlex All-in-One, OptiPlex Micro, Latitude 3440, Latitude 5440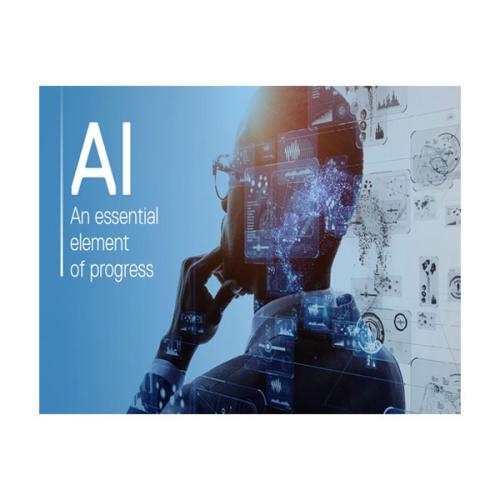 Dell Artificial Intelligence Solution
Dell Technologies uses an end-to-end, comprehensive approach from the desk to the data center to assist remove obstacles and enable the adoption of AI strategies across the company. Our Dell Precision workstations are equipped with the most recent Intel Xeon CPUs, NVIDIA RTX(TM) GPUs, and data science software stacks. Let these solutions apply AI to your data to gain fresh perspectives on how to advance your company.
We supported these are Precision 7780 Workstation, Precision 7680 Workstation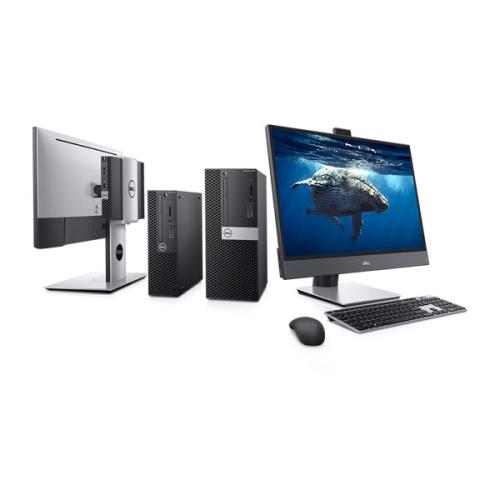 Dell Workforce Solutions for Business
Discover out how Dell Technologies devices and solutions help prepare your staff for the digital age. Establish a collaborative work environment with innovative user experiences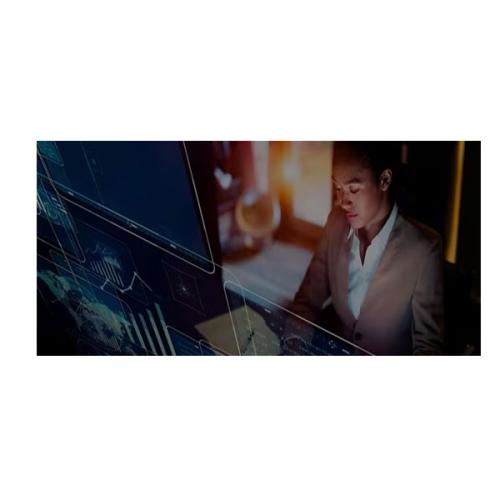 Dell Analytics Solutions For Business
Utilize the power of analytics to gain a competitive edge with Dell Technologies solutions that are built to protect your data and make analytics project deployment simple.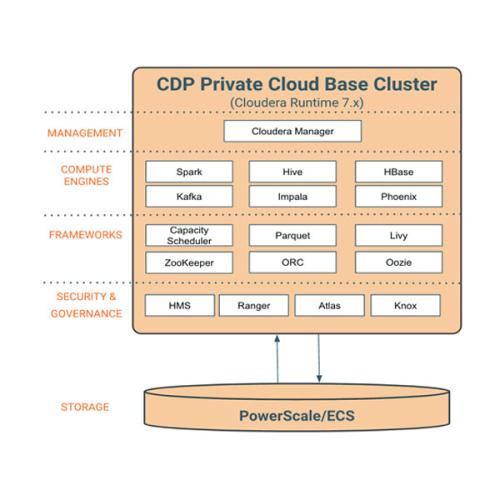 Dell Cloudera Data Platform Private Cloud Base
Giving you the best of both worlds, CDP Private Cloud Base combines Hortonworks Data Platform (HDP) with Cloudera Distribution for Apache Hadoop (CDH).
With new features and improvements throughout the stack, this new software integrates the top technologies from Hortonworks and Cloudera to provide a hybrid data platform that covers the complete data lifecycle. You may operate numerous different sorts of data analytics workloads securely on this flexible and adaptable platform.
One of the most significant differences from a typical big data stack:-
The use of elastic analytics on a cloud with containerized computing.
Separate object storage that is highly scalable from the computing layer.
An enterprise-wide data lake that is safe and well-managed.
Hybrid cloud is made possible by consistent management services across all clouds.
Components with a variety of the extent choices:-
Infrastructure nodes: PowerEdge R660
Worker nodes: 5x minimum of PowerEdge R760
Switches: PowerSwitch S3100-ON management, PowerSwitch S5248F-ON leaf, PowerSwitch Z9232F-ON spine.
Software: Red Hat Enterprise, Linux with CDP including Cloudera Private Cloud Base and Cloudera Manager
Storage: PowerScale H700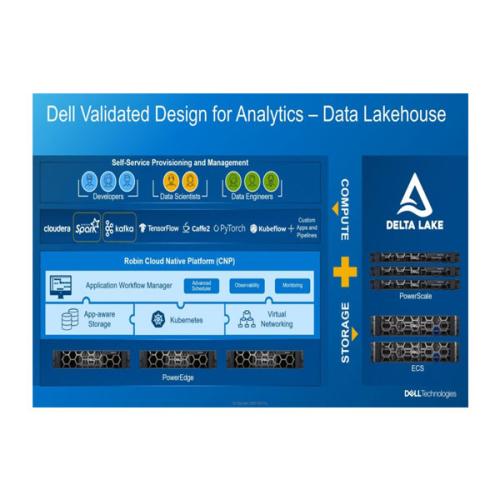 Dell Data Lakehouse For Analytics
By allowing businesses to capture and analyze all forms of data — structured, unstructured, and semi-structured — more flexibly and affordably than traditional data warehouses, adding a data lake was expected to help address these problems. Many businesses today combine a data lake and a data warehouse, keeping data in the lake and replicating it to the warehouse so that users can access it.
Improved performance, data quality, and control provide you the ability to extract more value from your data.
Simplify your data landscape by giving all of your data a single source and getting rid of the requirement for additional systems to support real-time data applications.
Protect and secure your data – Your data lake will be more dependable and high-quality with fine-grained security, comprehensive data management, and governance.
Components with a variety of the extent choices
Master nodes: 3xminimum ofPowerEdge R660
Worker nodes: 4xminimum ofPowerEdgeR76(NVIDIA GPU optional)
Networking :2x minimum of PowerSwitch S5248F-ON
Storage: Apache Spark, Apache Kafka, Delta Lake, Parquet, NVIDIA AI Enterprise(optional)
Kubernetes Platform: Symcloud, CNP.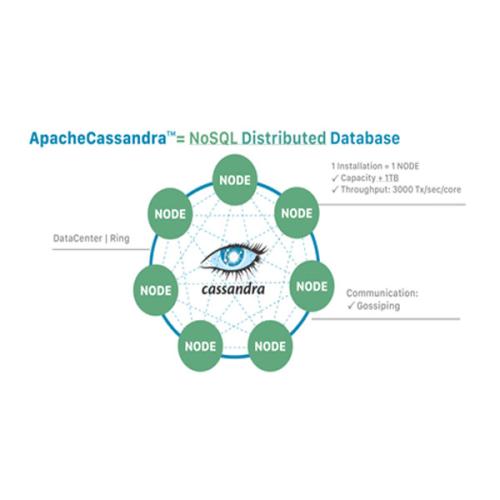 Dell DataStax for Cassandra NoSQL Solution
For a deployment of Apache Cassandra that is both highly available and secure and can meet the processing demands of contemporary and modernized applications, Dell Technologies and DataStax have developed an architecture. The solution investigates the architecture of the jointly created solution for data management and application modernization.
Dell EMC Infrastructure:-
5x PowerEdge R640
PowerSwitch S5232F-ON or Z9100-ON
PowerSwitch S3048-ON
Software:-
VMware Tanzu
Red Hat OpenShift
DataStax Enterprise
DataStax Kubernetes Operator for Apache Cassandra
DataStax Enterprise OpsCenter
Apache Cassandra, Spark, Solr.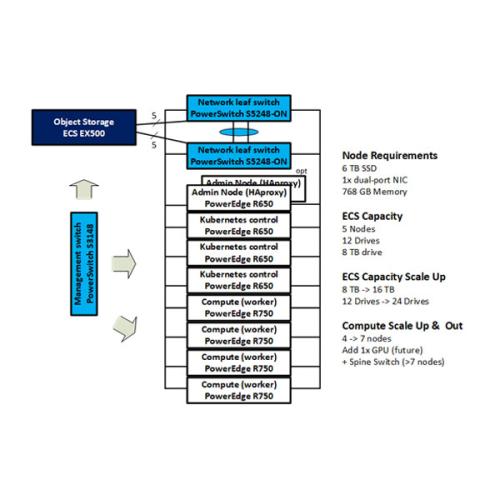 Dell Predictive maintenance with Splunk
By combining data, statistics, machine learning (ML), and modeling, the Dell Validated Design for Analytics — Predictive Maintenance with Splunk offers businesses actionable insights about production machinery that enable them to avoid making unnecessary repairs, proactively prevent potentially catastrophic machine failures, and do away with the costs of unplanned downtime that reduce profits.
Dell servers:
3x PowerEdge R650(head nodes)
4x PowerEdge R750(worker nodes)
Dell networking: 2x PowerSwitch S5248F-ON
Dell storage: 5x Elastic Cloud Store (ECS) EX500
Software: Splunk Enterprise.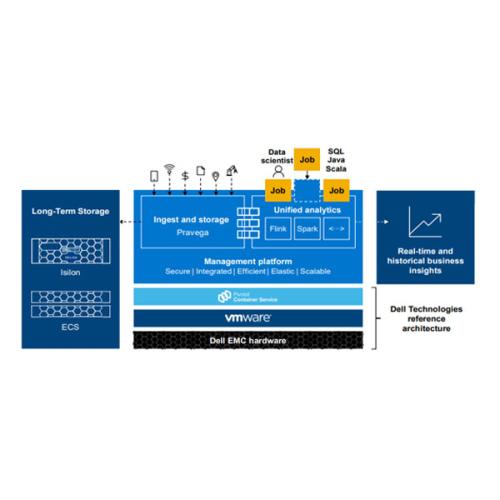 Dell Real Time Data Streaming Solution
Real-time data and event-driven applications promote innovation, boost agility, and support the development of new digital goods and services by moving away from batch processing.
The time, effort, and resources required to construct real-time data pipelines and streaming applications are reduced with the use of the Dell Technologies Validated Design for Real-Time Data Streaming.
Solution advantages:-
Use more data – By combining data from several sources into a single, central event-streaming platform, you can enable real-time data pipelines and streaming applications.
Boost productivity by effectively filtering and moving data to the areas where the appropriate personnel and equipment can be used to get valuable insights.
Reduce complexity by utilizing validated designs that make it easier to integrate Apache Kafka with data sources, construct applications using Kafka services, and secure, monitor, and manage Kafka infrastructure.
Dell EMC PowerEdge servers:-
Confluent Platform: R650
Kafka brokers: R650
KSQL servers: R650
Networking:-
Dell EMC PowerSwitch S3048-ON (management)
Dell EMC PowerSwitch S5148-ON (rack)
NVIDIA ConnectX-4 Lx dual port 25GbE (cluster)
Software:-
Apache Kafka
Confluent Platform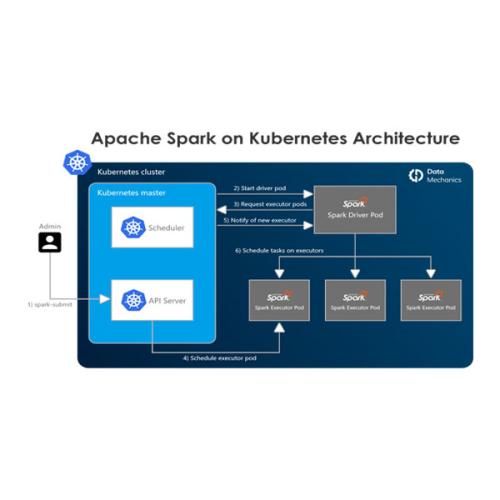 Dell Spark on Kubernetes For Data Analytics
The Dell Technologies Validated architecture for Analytics — Spark on Kubernetes provides a tried-and-true architecture that outlines the system building blocks for utilizing Kubernetes expanding capabilities to manage Spark analytics infrastructure.
Design components :-Servers:Networking
:
Mellanox ConnectX-4
Lx dual-port 25GbE SFP
28 rNDC
Software:
Apache Spark
Red Hat OpenShift
Container Platform
Storage:
2x 800GB SSD SAS mix use
12Gbps and 2.5 in. hot-plug
AG drive, 3 DWPD, 4380 TBW.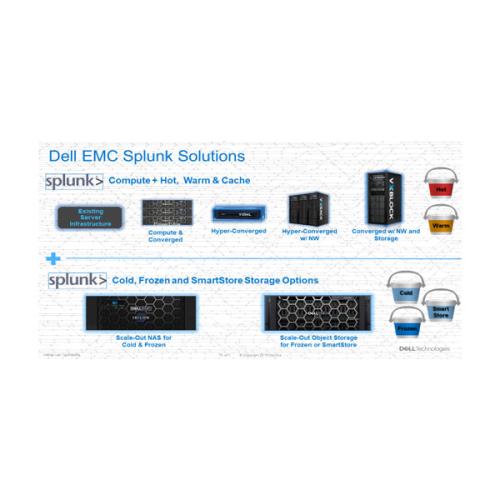 Dell EMC Infrastructure for Splunk Enterprise
In order to provide the best operational intelligence for your firm, Splunk Enterprise on Dell infrastructure combines Splunk analytics with the affordable, scalable, and flexible infrastructure of Dell hardware built on Intel.
Infrastructure elements:-Dell servers:
PowerEdge R640
PowerEdge R740xd
Dell networking :
PowerSwitch S4148F-ON
PowerSwitch S3048-ON
Software:Storage:
2x 480GB SSD SAS
mixed use 12Gbps RAID 1.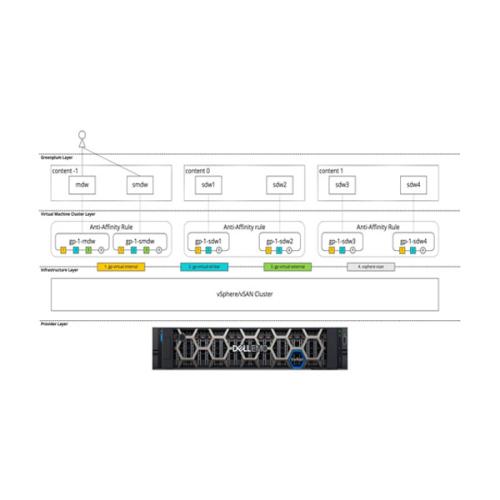 Dell VMware Tanzu Greenplum For Data Analytics
Using Dell EMC PowerScale and Dell EMC PowerScale Isilon storage, VMware Tanzu Greenplum offers a scale-out analytics solution that is fast, effective, and simple to grow. This combination has shown to be adaptable and serves a number of industry-standard use cases in a single design that is simple to implement and support, featuring landing zones for data consumption data lake storage, data science, data warehouses, and data marts.
Compute:-Storage:-
Dell EMC
PowerScale Isilon
H500 storage
Virtualization:-Data services:-
VMware Tanzu
Greenplum
Apache Spark
Apache Kafka.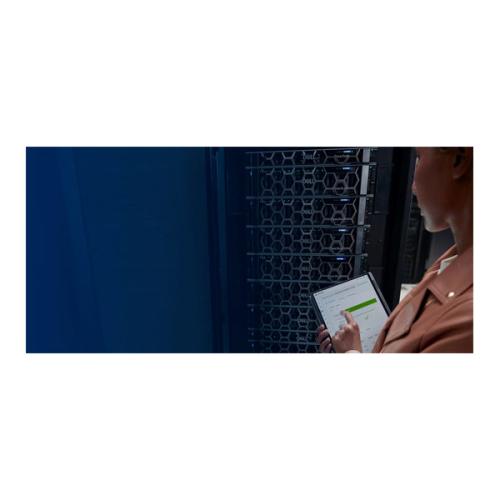 Dell Infrastructure Solution For Microsoft
Utilize the potential of multicloud while putting a strong emphasis on agility and scalability. Adopt sustainability as a core value and use it to motivate eco-aware behavior for a greener future. Bring your business to the next level with Dell and Microsoft as you empower tomorrow's innovations together with multicloud, security, and sustainability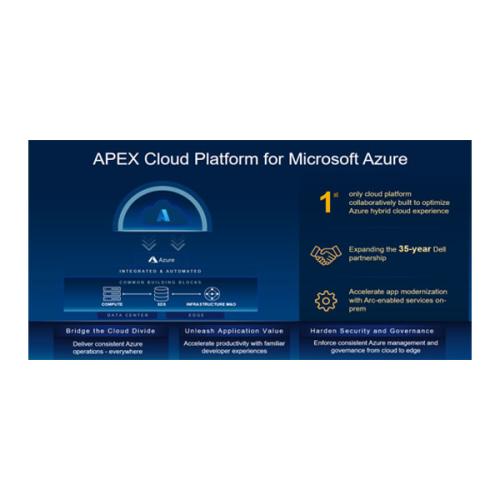 Dell Apex Cloud Platform For Microsoft Azure
In order to maximize Azure hybrid cloud operations, Dell APEX Cloud Platform for Microsoft Azure was developed in close cooperation with Microsoft. With a consistent Azure experience throughout all of their IT environments, it enables enterprises to unleash innovation.
The APEX Cloud Platform gives IT organizations the ability to streamline app modernization and speed up DevOps with comprehensive integrations and various automations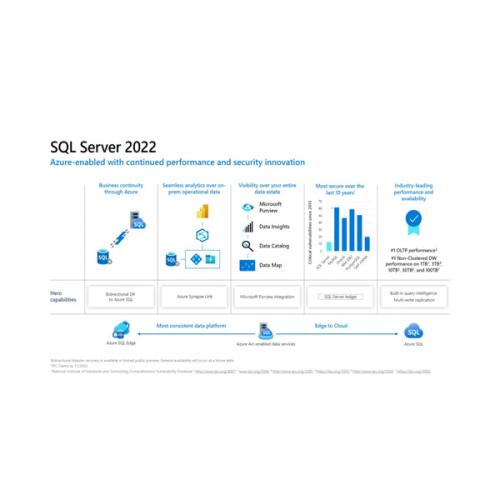 Dell Windows Server 2022 and SQL Server 2022 OEM
Microsoft OEM software-equipped PowerEdge servers are supplied to your datacenter fully operational. Your PowerEdge servers, virtualized solutions, or hyperconverged infrastructure will function more efficiently and with less fuss if you add Microsoft OEM software to them.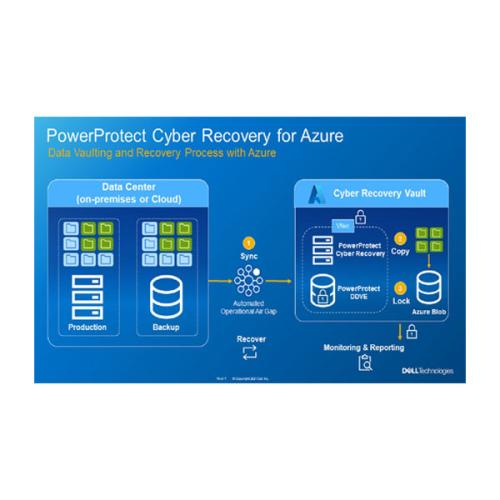 Dell PowerProtect Cyber Recovery for Azure
With the aid of a public cloud vault, an operational air gap, and improved security, you can quickly isolate and recover crucial data and systems from intrusions. PowerProtect Cyber Recovery for Microsoft Azure is simple to get and set up from the Azure Marketplace.
You may update and automate your recovery and business continuity strategies and utilize the newest intelligent tools to detect and defend against cyber threats in order to lower organizational risk brought on by cyberattacks and develop a more cyber resilient approach to data protection.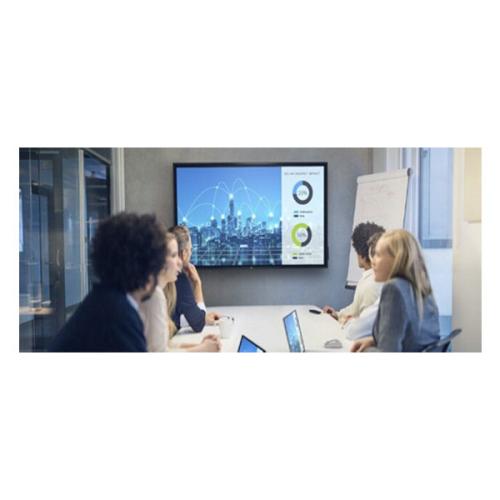 Dell Services for Cloud Productivity with Microsoft 365 Business
With the help of cloud-powered productivity solutions, Dell Services can revolutionize the way your workforce interacts with the workplace by allowing workers to connect, engage, and collaborate easily and safely from anywhere at any time using any device. Additionally, by taking an experience-centric approach, we can assist you in reaping the full rewards of your productivity and identity initiatives sooner.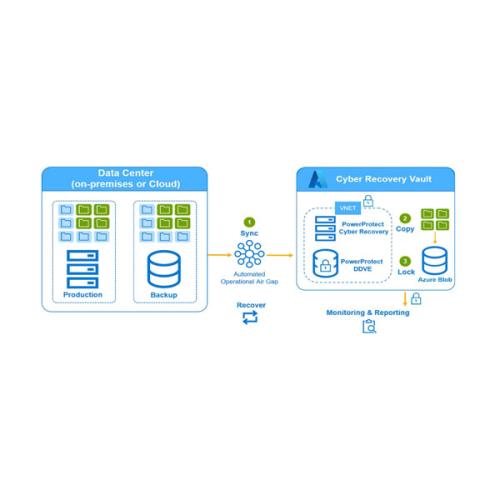 Dell Cyber Recovery Implementation Services on Microsoft Azure
Critical data becomes an easy target for attackers as it spreads across numerous platforms and clouds. Utilize Dell Services to create and implement a cutting-edge cyber recovery solution, allowing you to confidently restore your crucial cloud assets after a cyberattack.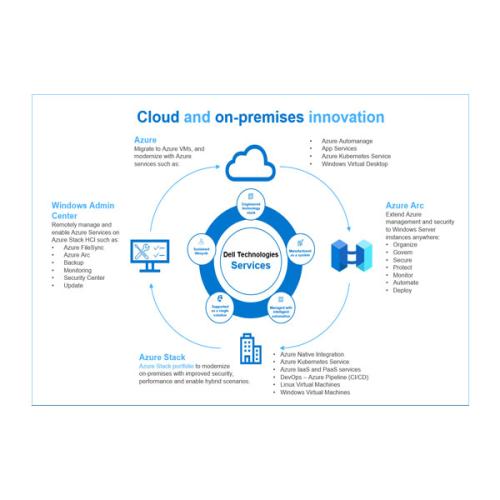 Dell Cloud Native Apps and DevOps Services for Azure
The correct technology and operational procedures are essential for IT firms to remain competitive since market needs change often. You can use Dell Services to take advantage of cloud native software and enhance collaboration between your development and operational teams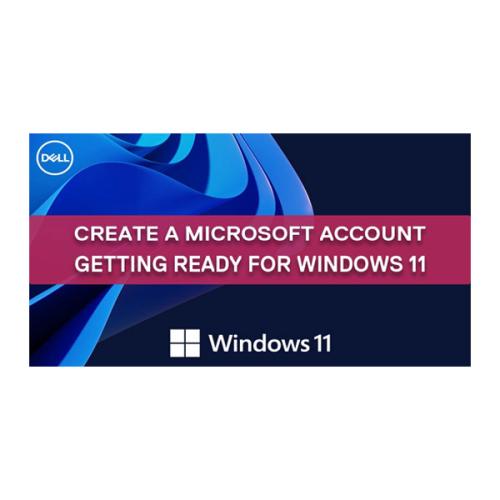 Dell Windows 11 and Dell PCs Solution For Microsoft
Whether you are gaming, studying, running a business, or working from home, Windows 11 helps you get it done. Discover streamlined new features for every way you work, learn, and play.Upgrade your windows experience of our dell devices..
Windows 11 Home:-
Window 11 is more user-friendly, productive, entertainment, and secure.
Use voice recognition to navigate, view what's being said with live captioning, or have a narrator read the on-screen text aloud in a warm, human voice. With Windows 11, anyone may easily utilize a computer.
Android and iPhone devices can now use Microsoft Phone Link. From your PC, you may view notifications, read messages, and place calls. There will be less time spent switching back and forth between your computer and phone.
There are multiple defenses in place to protect your apps, data, and privacy.
Play a huge selection of top-notch PC games with your pals, including brand-new releases.
Windows 11 Pro:-
A claimed 58% decrease in security events was observed with Windows 11 Pro devices thanks to strong, out-of-the-box protection that included phishing precautions, passwordless security, and app control.
Integrating BitLocker Drive Encryption with Windows 11 Pro helps prevent data loss or exposure from missing or stolen computers.
Together, hardware and software can create intelligent experiences, strong security, and outstanding performance.
Even from the Taskbar, you may manage your concentrate time.
Windows 11 For Education:-
Windows 11 SE, which is secure, simple to deploy, and maintain, offers top-notch learning features for students, teachers, and school IT administrators. Your children should have equal access to technology, and this compact operating system promotes inventive teamwork while requiring less disk space.
major projects concern elementary, secondary, and higher education
Utilize Office and other tools to create interesting projects and unique learning experiences. And aid literacy development with Reading Progress, a free integrated tool made to aid in reading.
Track the progress of each student in the class and individually using insights that will enable you to proactively spot at-risk pupils and take appropriate action to enhance learning outcomes.
Upgrade your pc or upgrade to windows 11 to experience the easiest and secure solution.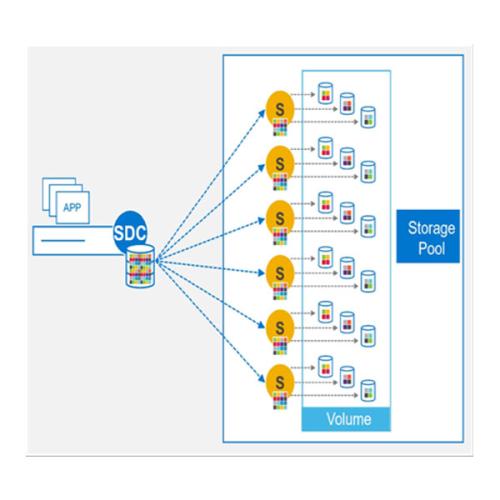 Dell APEX Block Storage for Microsoft Azure
Utilize the strength of Dell's software-defined scale-out block storage to confidently operate your mission-critical applications on AWS and Azure.
extreme scalability and performance
solutions for flexible deployment
continuous data mobility
Durability in several availability zones.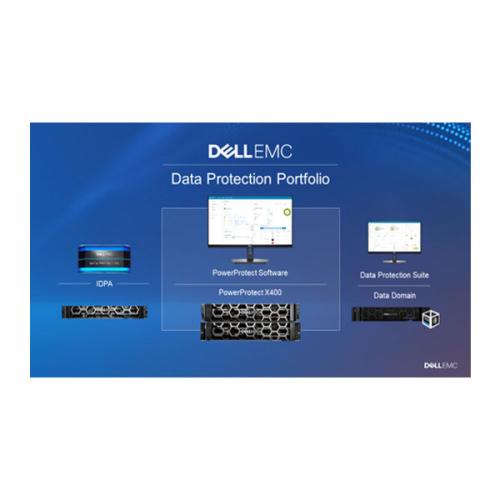 Dell Data Protection Solutions for Azure
All of the effectiveness, security, and creativity that come with working in the public cloud are provided by combining Azure and the Dell Data Protection portfolio. Automate the security and protection of M365, Azure Kubernetes Service, VMs, and IaaS/PaaS with Dell's cutting-edge, user-friendly, and dependable cloud data protection solutions.
Azure workload security
Streamline eDiscovery, protect your Microsoft 365 applications, and automate compliance
For optimum data mobility, effectively replicate to, from, and between cloud environments.
Utilize market-leading deduplication for cheap cost of ownership and total cost of protection.