Asus Graphics Card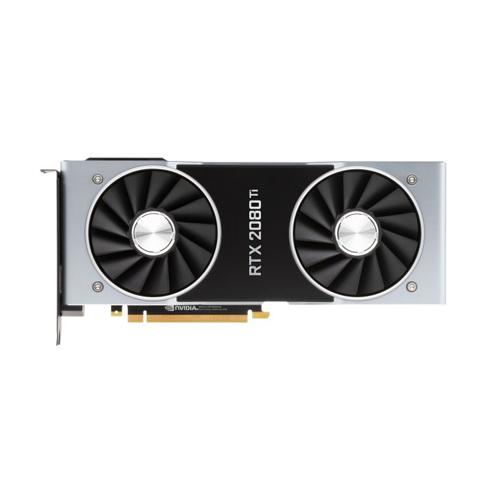 NVIDIA GeForce RTX 2070 Super Graphics Card
GPU Engine Specs:
NVIDIA CUDA Cores:2560

RTX-OPS:52 T

Giga Rays/s:7

Boost Clock (MHz):1770

Base Clock (MHz):1605
Memory Specs:
Memory Speed:14 Gbps

Standard Memory Config:8 GB GDDR6

Memory Interface Width:256-bit

Memory Bandwidth (GB/sec):448
Technology Support:
Ray Tracing Cores: Yes

Tensor Cores: Yes

NVIDIA DLSS: Yes

NVIDIA Adaptive Shading: Yes

NVIDIA GeForce Experience™: Yes

NVIDIA Ansel: Yes

NVIDIA Highlights: Yes

NVIDIA G-SYNC Compatible: Yes

NVIDIA GPU Boost™:4

NVIDIA NVLink™ (SLI-Ready):Yes With NVIDIA RTX NVLink Bridge

Game Ready Drivers: Yes

Microsoft DirectX® 12 Raytracing: Yes

Vulkan RT API, OpenGL 4.6: Yes

DisplayPort 1.4, HDMI 2.0b: Yes

HDCP 2.2: Yes

VR Ready: Yes

NVIDIA Encoder (NVENC):Yes(Turing)
Display Support:
Maximum Digital Resolution:7680x4320

Standard Display Connectors:DisplayPort, HDMI

Multi Monitor:4

HDCP:2.2
Graphics Card Dimensions:
Height:4.556" (115.7mm)

Length: 10.5" (266.74mm)

Width:2-Slot
Thermal Power Specs:
Maximum GPU Temperature (in C):88

Graphics Card Power (W):215

Recommended System Power (W):650

Supplementary Power Connectors:6pin+8pin
1 - 4k 12-bit HDR at 144Hz or 8k 12-bit HDR at 60Hz over one DisplayPort 1.4 connector (with DSC).
2 - DisplayPort 1.4a Ready, DSC 1.2 Ready.
3 - Recommendation is made based on PC configured with an Intel Core i7 3.2 GHz processor. Pre-built system may require less power depending on system configuration.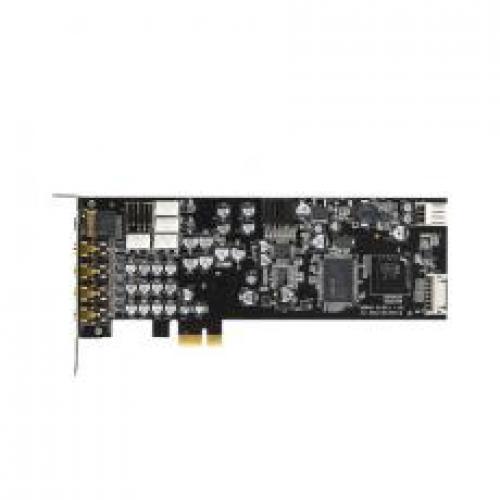 Asus Sound Card Xonar U3
Brand : Asus
Model : Xonar U3
Audio Chipset : UA100
Channels : 2 Channels
Sample Rate : 48KHz
SNR : 100dB
Hardware Decode : Dolby Digital
Interface : USB
Operating Systems Supported : Windows 7, Windows Vista, Windows XP
Type : External Sound Card
Dimension : 79.5 x 30.6 mm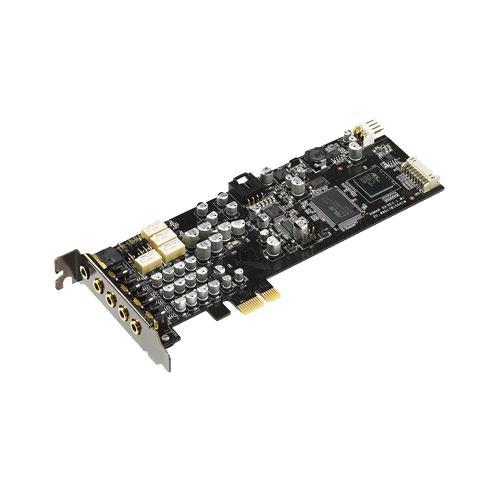 Asus Sound Card Xonar DX
Signal-to-Noise Ratio : 116dB
Crosstalk : None
THD + Noise : Output: 0.00056% (-105dB) for Front-out
Input: 0.0004% (-108dB) for Line-in
Frequency Response : < 10Hz to 48kHz
Channel Playback : 7.1
Conversion : 24-bit
Recording : 44.1kHz, 48kHz, 96kHz, 192kHz at 16/24-bit with very low latency
S/PDIF Output : 1x Optical shared with Line-in/Mic-in jack
Input/Output Connectors Audio : 5x 1/8 inch(3.5mm)
Dimensions : 10.0 x 6.8 x 3.0 mm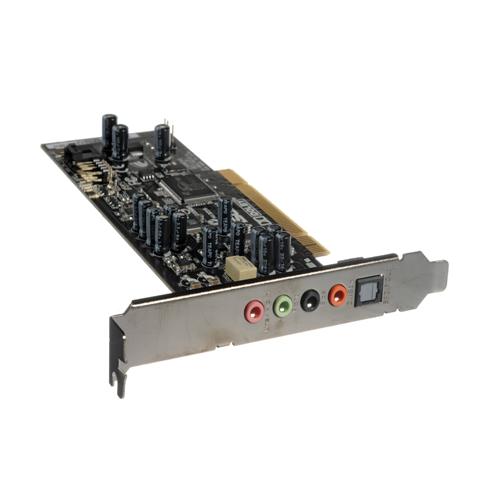 Asus Sound Card Xonar DG PCI
Signal-to-Noise Ratio : 105dB
Frequency Response : 10 Hz to 48 KHz
Bus Compatibility : PCI
Audio Processor :C-Media CMI8786 High-Definition Sound Processor
Driver Support : 44.1K/48K/96KHz 16bit/24bit
Dimensions : 170.44 x 64.39 mm
Accessories : Low -profile Bracket x 1, Driver CD x 1,Quick Start Guide x 1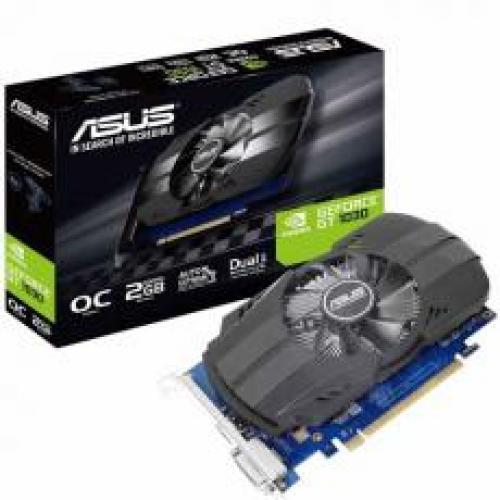 Asus Nvidia 710 1 SL 7101SL Graphics Cards
Graphics Engine : NVIDIA GeForce GT 710
Bus Standard : PCI Express 2.0
OpenGL : OpenGL®4.4
Video Memory : DDR3 1GB
Engine Clock : 954 MHz
CUDA Core : 192
Memory Clock : 1800 MHz
Memory Interface : 64-bit
DVI Max Resolution : 2560x1600
Interface : D-Sub Output : Yes x 1 (Native), DVI Output : Yes x 1 (Native) (DVI-D)
HDCP Support : Yes
Accessories : 1 x CD, 1 x Quick Guide
Software : ASUS GPU Tweak II & Driver
Dimensions : 5.4 " x 2.7 " x 1.3 " Inch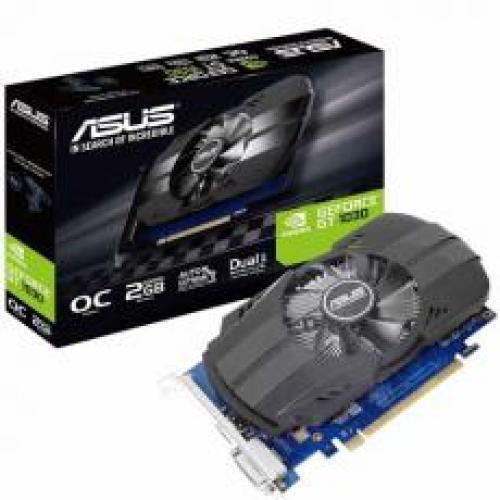 Asus Nvidia 710 2 SL 7102SL Graphics Cards
Graphics Engine : NVIDIA GeForce GT 710
Bus Standard : PCI Express 2.0
OpenGL : OpenGL®4.4
Video Memory : DDR3 2GB
Engine Clock : 954 MHz
CUDA Core : 192
Memory Clock : 1800 MHz
Memory Interface : 64-bit
DVI Max Resolution : 2560x1600
Interface D-Sub Output : Yes x 1 (Native)
DVI Output : Yes x 1 (Native) (DVI-D)
HDMI Output : Yes x 1 (Native)
HDCP Support : Yes
Software : ASUS GPU Tweak II & Driver
Dimensions : 5.31 x 4.72 x 1.06 mm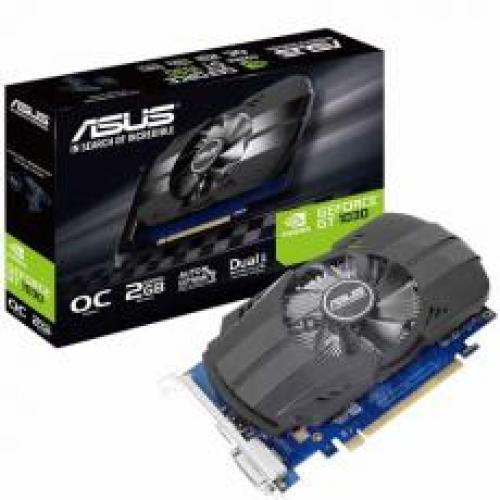 Asus Nvidia GT1030 SL 2G Graphics Cards
Graphics Engine : NVIDIA GeForce GT 1030
Bus Standard : PCI Express 3.0
Video Memory : GDDR5 2GB
Engine Clock : OC Mode - GPU Boost Clock : 1506 MHz , GPU Base Clock : 1266 MHz
Gaming Mode : GPU Boost Clock : 1468 MHz , GPU Base Clock : 1228 MHz
CUDA Core : 384
Memory Clock : 6008 MHz
Memory Interface : 64-bit
DVI Max Resolution : 1920x1200
Interface DVI Output : Yes x 1 (Native) (DVI-D)
HDMI Output : Yes x 1 (Native)
HDCP Support : Yes
Software : ASUS GPU Tweak II & Driver
Dimensions : 6.8 x 2.7 x 1.5 mm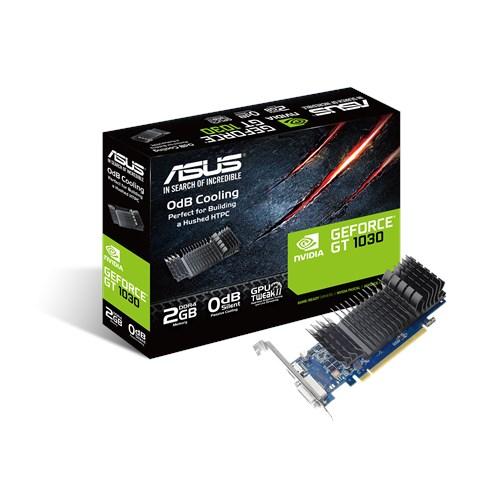 Asus Nvidia PH GT1030 O2G Graphics Cards
Graphics Engine : NVIDIA GeForce GT 1030
Bus Standard : PCI Express 3.0
Video Memory : GDDR5 2GB
Engine Clock : OC Mode - GPU Boost Clock : 1531 MHz , GPU Base Clock : 1278 MHz
CUDA Core : 384
Memory Clock : 6008 MHz
Memory Interface : 64-bit
DVI Max Resolution : 1920x1200
Interface DVI Output : Yes x 1 (Native) (DVI-D)
HDMI Output : Yes x 1 (Native)
HDCP Support : Yes
Software : ASUS GPU Tweak II & Driver
Dimensions : 7.3 x 4.4 x 1.4 mm