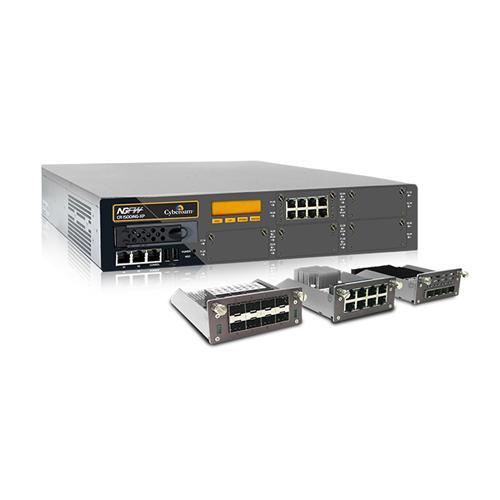 CYBEROAM CR15ING FIREWALL
Powerful Hardware
The NG series appliances come with a powerful hardware consisting of Gigahertz processors for nano second security processing along with Gigabit Ethernet ports and high port density. A complete overhaul of the appliance design has resulted into an unmatched performance gain with next-generation memory and more storage capacity.
The all new Firmware CyberoamOS
The NG series appliances are based on CyberoamOS– the most intelligent and powerful Cyberoam firmware till date. The new firmware tightly integrates with the hardware for network and crypto acceleration to deliver high performance. The CyberoamOS also extracts the highest level of performance from a multi-core platform, along with offering minimum latency and improved processing speed with use of optimized Interrupt Rates and Fast Path technology. Its next-generation security features offer protection against newly evolving threats.
Cyberoam NG series of Unified Threat Management appliances are the Next-Generation network security appliances that include UTM security features and performance required for future networks. The NG series for SOHO offer "the fastest UTMs made for SMBs" to small offices. The best-in-class hardware along with software to match, enables the NG series to offer unmatched throughput speeds, compared to any other UTM appliance in this market segment. This assures support for future IT trends in organizations like high-speed Internet and rising number of devices in organizations – offering future-ready security for small office networks.