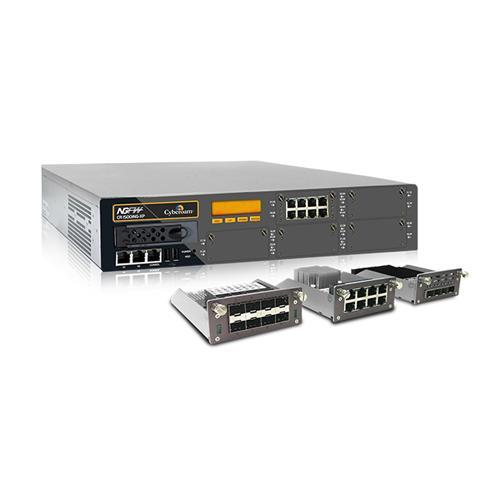 CYBEROAM CR2500ING XP FIREWALL
Overview:
The mobilization of workforce has led to demand for anytime-anywhere access to network resources. This, along with increasing number of users like customers and partners connecting to an enterprise network from outside, and trends like rise in number of network users and devices, application explosion, virtualization, and more are leading to loss of security controls for enterprises over their networks. Cyberoam Next-Generation Firewalls (NGFW) with Layer 8 Identity-based technology offer actionable intelligence and controls to enterprises that allow complete security controls over L2- L8 for their future-ready security. Cyberoam's Human Layer 8 acts like a standard abstract layer that binds with real Layers 2-7, enabling organizations to regain lost security controls.
Cyberoam CR1500iNG-XP offers inline application inspection and control, website filtering, HTTPS inspection, Intrusion Prevention System, VPN (IPSec and SSL) and granular bandwidth controls. Additional security features like WAF, Gateway Anti- Virus, Anti-Spam are also available. The FleXi Ports (XP) available in CR1500iNG-XP appliances offer flexible network connectivity with I/O slots that allow additional Copper 1G, Fiber 1G/10G ports on the same security appliance.
Cyberoam security appliances offer high performance, assured Security, Connectivity and Productivity and an Extensible Security Architecture (ESA) for future-ready security in enterprises.