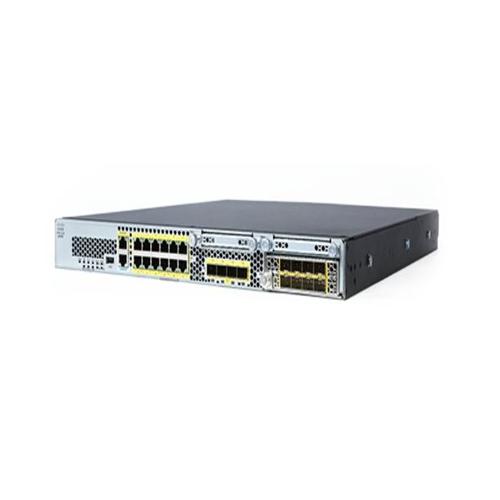 CISCO FIREPOWER 2100 SERIES FIREWALL
Superior business resiliency and protection :
Gain business resiliency through superior security with sustained performance. The Firepower 2100 Series has an innovative dual multicore CPU architecture that optimizes firewall, cryptographic, and threat inspection functions simultaneously. Now, achieving security doesn't come at the expense of network performance.
Optimized performance and port density :
Firewall throughput speeds from 2 Gbps to 8.5 Gbps. Support for sixteen (16) 1 GE ports on the low-end models. The high-end models support up to twenty-four (24) 1 GE ports or up to sixteen (16) 10 GE ports. All in a 1RU form factor.
Innovative architecture :
With its unique dual-CPU, multicore architecture, the 2100 maintains throughput performance when threat inspection is activated by routing different workloads to different chips. And enabling the threat protection features does not affect the firewall throughput.
Management to meet your needs :
Cisco Firepower NGFW is now even less time-consuming to configure and less costly to manage. You can choose from local, centralized, and cloud-based managers that fit your environment and the way you work.