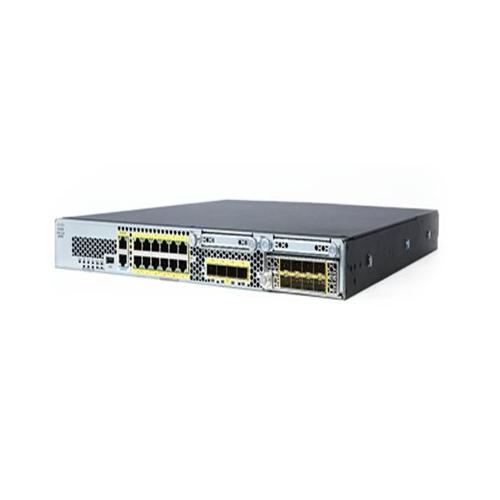 CISCO FIREPOWER 4100 SERIES FIREWALL
Better security, faster speeds, smaller footprint :
Stop more threats with our fully integrated next-generation firewall (NGFW) platform. The 4100 Series' 1-rack-unit size is ideal at the Internet edge and in high-performance environments. It shows you what's happening on your network, detects attacks earlier so you can act faster, and reduces management complexity.
Performance and density optimized :
Key capabilities include support for 1/10/40 Gigabit Ethernet interfaces, up to 60 Gbps stateful firewall throughput, low latency, and a 1 RU form factor.
Unified management :
Reduce complexity and simplify operations. Consolidate all security functions in a single management interface. It automatically prioritizes security events, recommends tailored security protections, and tracks and contains malware infections.