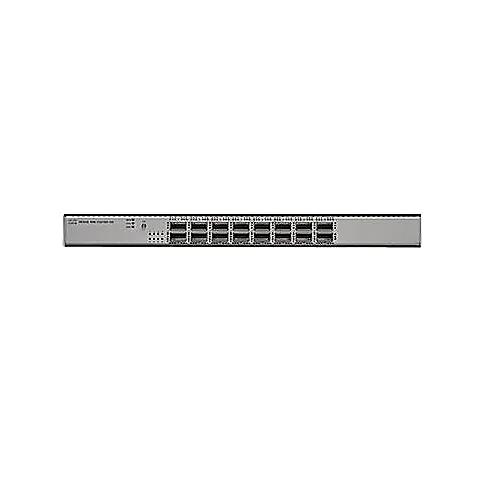 Cisco Nexus 9316D GX Switch
Ports : 16 x 400/100/40-Gbps QSFP-DD ports
System memory : 16 GB NX-OS, 24 GB ACI
Solid-State Disk (SSD) : 128 GB
USB 1 port
RS-232 serial console ports 1
Management ports 2 (1 x 10/100/1000BASE-T and 1 x 1-Gbps SFP+)
Broadwell-DE CPU 4 cores
Dimensions (H x W x D) 3.38 x 17.37 x 22.27 in. (8.59 x 44.13 x 56.58 cm)
N9K-C9316D-GX is the Cisco Nexus 9316D Spine switch with 16p 400/100G QSFP-DD. Based on Cisco® Cloud Scale technology, the Cisco
Nexus® 9300-GX switches are the next generation of fixed Cisco Nexus 9000 Series Switches. The platform introduces a fully backwardcompatible 400G optical interface Quad Small Form-Factor Pluggable – Double Density (QSFP-DD) to transparently migrate existing data center
fabrics from 40-Gbps and 100-Gbps speeds to 400 Gbps. The platform provides investment protection for customers, delivering highly flexible
layer 2 and layer 3 scalability, and performance to meet the changing needs of virtualized data centers and automated cloud environments.